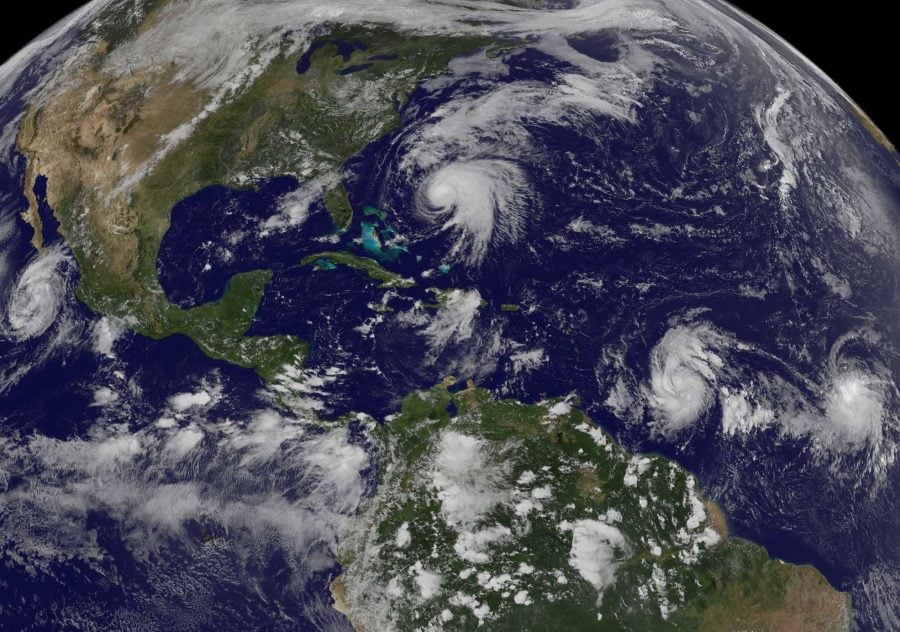 AP
With the recent presence of Hurricanes Harvey and Irma, DePaul students and people across the nation are left to wonder, now what? These students want to see national changes moving forward from these climate disasters.
"I definitely think the government could take a stronger stance towards climate change," senior Brittany Williams said. "I think it's very clear that there is a bigger problem going on in our world and we need to take action, and I think that starts with just noticing that something is happening."
Williams went on to say the U.S. could "reinstitute funds into environmentally friendly national programs." The DePaul student said she sees these programs as "our responsibility to keep the world the way it is, if not better."

Back in March, New York Times reporters Alan Rappeport and Nick Corasaniti wrote of these specific budget cuts. "President Trump's budget blueprint for the coming fiscal year would slash the Environmental Protection Agency by 31 percent."
"We will have more focus (moving forward) if our politicians believe that climate change is a real thing,"  Junior Megan Levonyak said. "(Climate change) needs to be more prominent." This call for action seemed to be consistent among the students. A poll done by the Pew Research Center found that "just over a third of Americans say they care a great deal about climate change. Among them, 72 percent are Democrats and 24 percent are Republicans."
Junior Julia Killelea speaks to the various articles she's read about the storms being so much worse due to global warming. "The current administration not believing that global warming is present is quite alarming. It's just sad because so many people were affected, and it got so much attention for what it was, not for what could have been done to possibly decrease the severity."
Konstantinos Mylonas from St. Thomas University in Miami was sitting at the Student Union with his friend, freshman Constantinos Vitogiannis. Mylonas is visiting Chicago to escape Hurricane Irma, but he ran into a lot of obstacles on the way to safety.
A major obstacle Mylonas and his family encountered was inflation of travel costs. On the drive from Miami to St. Louis, they had to go to nine different gas stations to get gas because all of them were out. On top of this, Mylonas had troubles travelling because, "airplane ticket prices were inflated."
"How is that legal? If it's illegal to raise gas prices during times like this, why is it not illegal to raise plane tickets?" Vitogiannis asked.
"This isn't spring break, we need to leave, we don't want to," Mylonas said.
These DePaul students are taking initiative to think of what the next steps for our nation should be whether it's advocating for climate EPA funding or living a greener lifestyle.