DePaul women's soccer bested by Marquette
It was a tale of two halves for the DePaul women's soccer team, who dropped a key conference matchup against rival Marquette 2-0 in a physical game Thursday afternoon at Wish Field.
The Blue Demons controlled the first 45 minutes, but were not able to put away a couple of good chances inside the box.
"I thought they had great energy, I thought they were battling," head coach Erin Chastain said. "They were sticking to the game plan of how we play and I thought we got some good chances."
Senior midfielder Alexa Ben liked the way DePaul moved the ball in the first half and thought this created a lot of those good opportunities.
"We were playing quickly with it, we weren't holding onto the ball too much, it was just one or two touches and I think that's what really helped us," Ben said.
After being outplayed for most of the first half, Marquette opened the second half much more aggressive and had DePaul on their heels.
"They kind of regrouped at halftime and came out with a stronger energy in the second half," Ben said. "We tried to match it but they just wanted it a little more than we did at the end of the day."
Those missed opportunities finally came back to hurt the home squad, who fell behind 1-0 midway through the second half.  The opening goal came on a cross from Marquette midfielder Eli Beard that forward Carrie Madden was able to chip just over DePaul's goalie Lauren Frasca's reach.
"The first goal I thought we were ready and defensively everyone had just gone to the floor," Frasca said.
Just four minutes later, Madden collected her second goal of the day on a corner that bounced around in the box before the redshirt junior headed it in to make it 2-0 Marquette.
"The second goal was deflating because it is just something that we should be able to handle and we didn't, so I think our team got deflated from that," Chastain said.
These two goals really turned the momentum in Marquette's favor and really proved too stiff of a challenge for DePaul to come back from
"It's hard playing 45 almost 60 minutes without scoring and then for them to score one and another really gave them the momentum in the second half," Frasca said.
With two teams so evenly matched for much of the game, players noted in the end it simply came down to who was tougher inside of the box.
"I think it just comes down to in the box they wanted it more and that's how they got their two goals," Ben said. "We just have to clean up both of our boxes and we just have to learn from this game."
The loss dropped dropped DePaul to 5-7-1 overall and 1-2-1 in Big East play.
About the Writer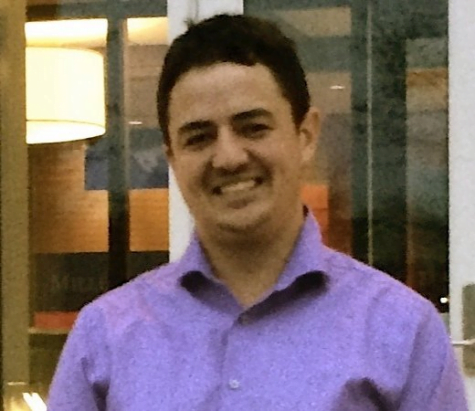 Andrew Hattersley, Assistant Sports Editor
Andrew is the assistant sports editor and a graduate student in the journalism program. He is a South African native and available to give you any safari...