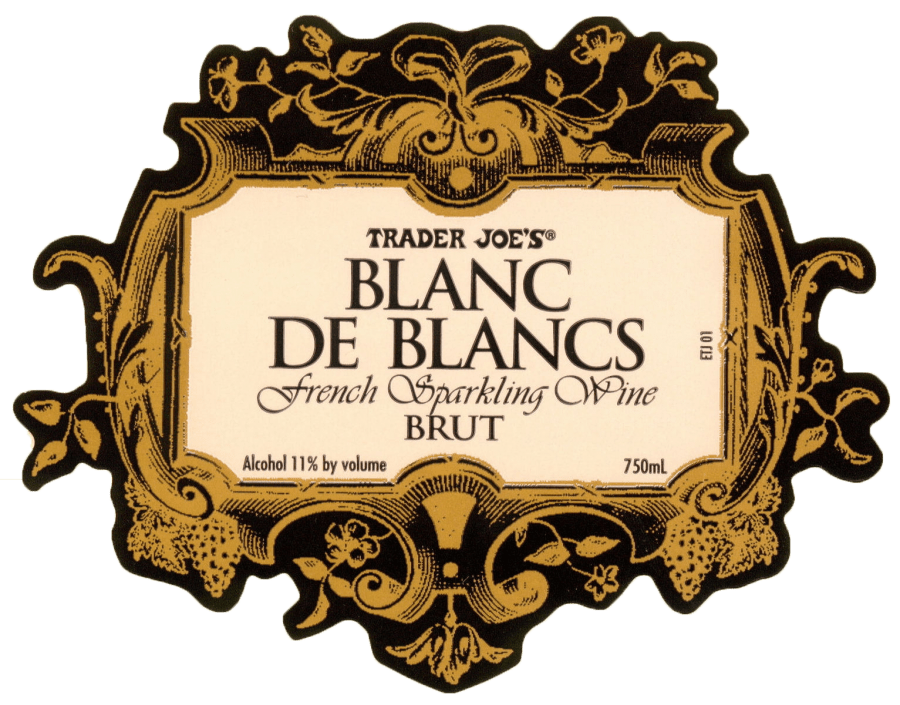 It's cold, either snowing or raining and DePaul students are (hopefully) confidently wrapping up fall quarter finals and heading into the holiday season. This week's cheap wine selection should carry you through any occasion whether that is drowning your grade-related sorrows or using your aunt's annual Thanksgiving dinner to impress your cousins who go to state schools with your high-falutin taste in wine. All of these wines were found at the Lincoln Park Trader Joe's on Diversey between Clark and Halsted, which is easily accessible from DePaul's Lincoln Park and Loop campuses via the Brown line.
[accordions]
[accordion title="Terre Magre Sauvignon Blanc from Italy" load="show"]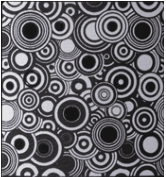 What's in it: Sauvignon Blanc
Why I picked it: This was another choice based on aesthetics. When there are so many different wines to choose from and the information on the label can only tell you so much, I like to pick the bottle best suited for Pinterest-inspired DIY creations (that will never actually happen.)
My notes: This medium-bodied, hay-colored white wine has predominantly green flavors, which is not uncommon for a sauvignon blanc: green apple, green pear and grass are present. However, unlike higher quality wines of the same varietal that are distinctively bright, the flavors in this wine come off as muted and underdeveloped along with a brief taste of something weird like mustiness or wet forest floor. It's definitely tastier right out of the refrigerator when it's most chilled.
Basically: You can definitely do worse than this $6.99 Italian sauvignon blanc, but you could also luck out by another blind pick and do better.
What to drink it with: A Thai or Indian dish with some light spice would go great with this wine. Bring a bottle to Noodles in the Pot on Halsted or Hema's Kitchen on Clark, but as Trader Joe's doesn't keep their wines cold, you'll have to bring it from home.
ABV: 13%
[/accordion]
[accordion title="Trader Joe's Blanc de Blancs from France" load="hide"]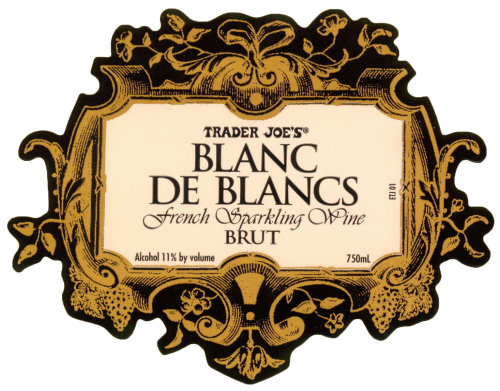 What's in it: Chardonnay
Why I picked it: Trader Joe's has a pretty sizable selection of sparkling wines ranging from sparkling rose, prosecco and even a sparkling almond flavored wine. I decided to keep my first review in the territory simple, and what could be more simple than a Trader Joe's name brand French brut?
My notes: As a brut, it's on the drier side of French sparkling wines, but still has a slight touch of residual sugar that rounds it out. Overall, the wine has a somewhat sour flavor with traces of yeast and floral notes, but there's also some citrus in there that brightens it up a bit.
Basically: While the flavor isn't my favorite, it compares better than other popular sparkling wines at the same price point (Andre, for instance.)
What to drink it with: Bubbles can be drunk with almost anything, including on their own. Pop some bottles at a Friendsgiving or top it off with OJ at a BYOB brunch spot like Batter & Berries in DePaul's own neighborhood.
ABV: 11%
[/accordion]
[accordion title="Lazy Bones Cabernet Franc from California" load="hide"]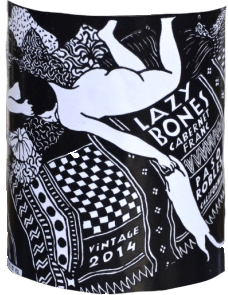 What's in it: Cabernet Franc
Why I picked it: After having already dropped a bottle of red in my basket, I was moving on to look at the sparkling when I made an abrupt halt: there it was, the perfect bottle of wine (aesthetically at least). The label shows a drawing of a naked girl lying in bed and petting a cat. The back of the bottle even says: "the best part of wasting the whole day is that it's wholly yours to waste." Nothing speaks truer.
My notes: This medium-bodied red is tart and immediately dries out your tongue (hello, tannins), but the richness and flavors of ripe red fruit and black pepper round it out nicely. Because of the fruits and spices present, it's similar to a French malbec (less earthy than its Argentine counterpart) and the alcohol is definitely present.
Basically: It's a pretty tasty bottle of something a little different than the usual go-to single varietals like pinot noir or cabernet sauvignon. An ideal wine to hibernate with this winter.
What to drink it with: Cab francs go well with somewhat heavier dishes. Pour a glass to drink with the cold-weather staple, lentil soup, while cocooned in your warmest, fuzziest blanket.
ABV: 13.9%
[/accordion]
[/accordions]