DePaul holds off St. John's for third straight win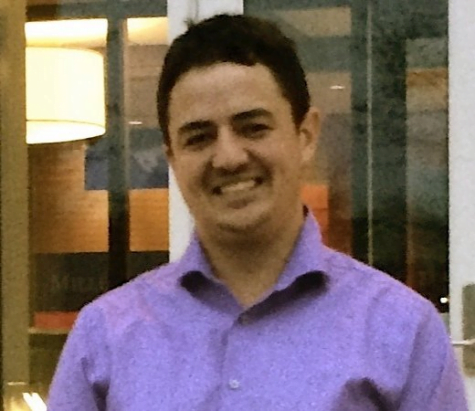 More stories from Andrew Hattersley
Two nights after tying a school record with 19 threes, DePaul (10-4, 2-0 Big East) used a big second quarter run and a solid defensive outing to fend off a surging St John's (7-6, 1-1 Big East) squad to hold on for a 76-67 victory at McGrath-Phillips Arena Saturday night.
Two nights after recording the fourth triple double in DePaul women's basketball history, sophomore Kelly Campbell nearly did it for the second consecutive night with 10 points, 12 rebounds, and nine assists. After achieving one of her career goals, Campbell was intent on following that up with another good game focusing on the little details like rebounding.
"It's been one of my goals to get a triple double," Campbell said. "Making sure I didn't get too high on the highs, so making sure I was focused coming into the game today."
After weathering a hot start from the Red Storm, the Blue Demons held the visitors to just two points in the final five minutes of the opening quarter to emerge with a six-point edge after the opening 10 minutes.
Similar to Thursday's win over Seton Hall, the Blue Demons then used a big second quarter outscoring the Red Storm 29-13 to open up a 49-27 lead at the break. The Blue Demons did their damage both inside and outside shooting 58 percent in the first half, while knocking down seven threes. DePaul head coach Doug Bruno looked at the game as a tale of three games.
"I thought the second five minutes of the first quarter, and the second quarter we really played some pretty good basketball on both ends of the court," Bruno said before alluding to the third quarter run from St. John's. "We come out after halftime, we really struggled for a good six or seven minutes and St. John's did a great job of turning up the heat."
After starting the game hot shooting close to 60 percent in the first five minutes, the Red Storm went cold and were held to just 37 percent in the first half. This included holding St John's Alisha Kebbe scoreless in the first half, after she led the team with 16 points two nights earlier against Marquette.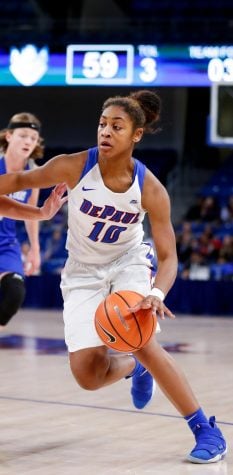 On the other hand, it was a better night for DePaul senior guard Amarah Coleman who finished with nine points and eight rebounds after playing just six minutes in the win over Seton Hall due to foul trouble. After the game, her coach was pleased with the way she bounced back and was able to stay out of foul trouble.
"I thought Amarah did some good things tonight," Bruno said. "First of all she kept herself on the floor, that's basketball you got to keep yourself on the floor, but she had some strong moments for us, she can be really really good."
The Red Storm were not going away quietly however closing within eight after opening the third quarter on a 17-3 run, in which the Blue Demons went almost nine minutes without a field goal. Campbell credited the Red Storm with playing better on ball defense that disrupted a normally high-scoring Blue Demon offense.
"I think they guarded us as individual contractors," Campbell said. "They didn't help off as much and we were looking for teammates more, but we just had trouble getting in a rhythm."
The Blue Demons got the momentum back 8-0 run to close the quarter that featured a layup from Lauren Prochaska and a four-point play from junior forward Mart'e Grays to end the quarter.  The Blue Demons extended the run to 19-6 run in the first four minutes of the quarter opening up a 21 point lead they would not surrender despite the best efforts of the Red Storm who closed back within nine.
Grays who finished with a team high 18 points, sensed her four-point play gave the team a confidence boost heading into the fourth quarter on a positive note.
"It was just about focus, we just had to keep pushing just getting out there and doing what we needed to do," Grays said. "It was some momentum, my teammates were all geeked up, I was happy."
The Blue Demons now head on the road for the first of three straight away games when they take on Marquette Thursday night.  In what has been a unique schedule all year, the Blue Demons will then play two straight at Wintrust before returning to face Marquette at McGrath-Phillips Arena in late January.