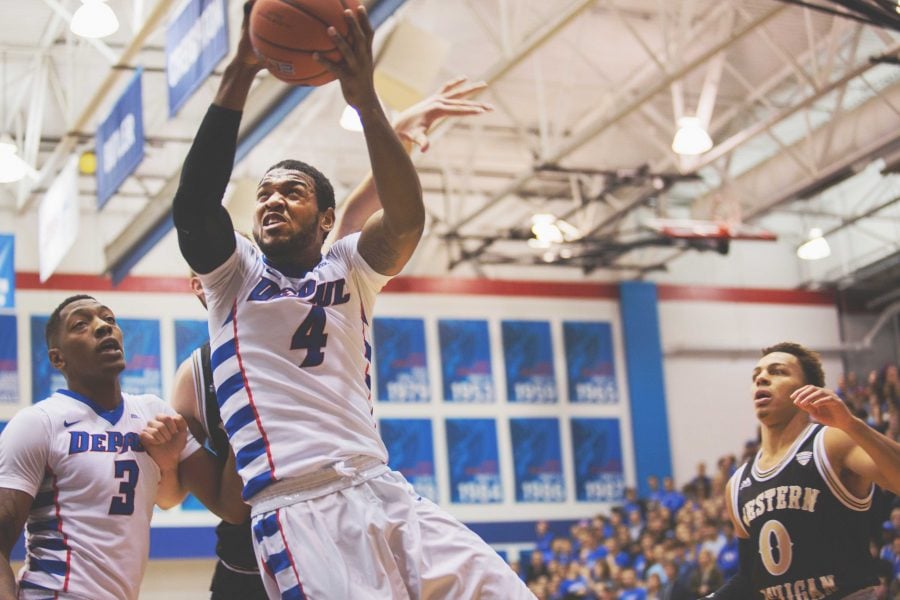 Former DePaul Blue Demon basketball player Myke Henry is one step closer to making it to the NBA after signing a two-way contract with the Memphis Grizzlies.
A two-way contract means Henry spends up to 45 days in the NBA with the Memphis Grizzlies, and the rest of the time he will spend with the Grizzlies G League affiliate, the Memphis Hustle.
In 27 games with the Oklahoma City Blue (G League affiliate of the Oklahoma City Thunder) this season, the 6-foot-6-inch forward averaged 15.7 points per game on 52.4 percent from the field (36.1 percent from behind the 3-point line) and grabbed 5.2 rebounds and 2.3 assists per game. He's tenth in the G League this season with 1.9 steals per game.
Henry went undrafted in the 2016 NBA draft, but signed a G League contract with the Oklahoma City Blue for the 2016-2017 season, but struggled that season to the tune of 3.5 points per game on 38 percent from the field. He then signed with the Rayos de Hermosillo of the Pacific Coast Basketball Circuit (Circuito de Baloncesto de la Costa del Pacífico) in northwestern Mexico (who play their basketball season from March to July between G League seasons). He averaged 17.6 points and 5.7 rebounds and helped the club finish with a 39-14 record.
The Chicago native began his college career with the University of Illinois in 2011, averaging 3.2 points and 1.7 rebounds in limited playing time in two seasons with the Illini. He then transferred to DePaul and averaged 12.8 points on 50 percent from the field and collected 5.8 rebounds per game in two seasons with the Blue Demons.
In the summer of 2016, he was on the FIBA 3X3 World Championship team for the United States, leading the team in scoring and helping the United States capture second place.
Henry and 2017 graduate Billy Garrett (Westchester Knicks) provide DePaul with representation in the G League.