Commentary: FS1 All-Access game review
If you're a sports fan like me and you appreciate everything that happens off the field as much as — if not more than — what happens on it, FS1's first-ever "All-Access" broadcast of DePaul hosting Providence was awesome.
In fact, it was nearly perfect.
Growing up as an avid athlete, I watched sports every moment I wasn't playing them, but the one thing that always bothered me about the broadcasts that glued me to my couch on game day was that the "journalist" calling the games never seem to know what they are talking about.
You've seen them and you've heard them. Pencil-neck geeks and bowling-ball-shaped intellectuals with deep, booming voices tailor-made for television, spewing cliches and partially informed analysis. Those broadcasters generally have limited experience  — and certainly not recent, if any — playing the games they are paid lavishly to call, which is why ESPN, ABC, NBC and every other network pays washed-up athletes and coaches to butcher the english language on live TV.  Every broadcast needs an expert source — journalism 101.
FS1's "all access" format did the unthinkable and solved all my beefs with sports media.
I didn't need the color commentator to give me insight on the coach's thinking, I could see it on his face and hear what he had to say in real time, directed at the players. I didn't need a broadcaster to speculate on what the coach was saying to his players in the huddle, down 10 points with two minutes to play, I could hear him say it, watch him say it and watch his team react to him. I had all the insight I needed, no questions about authenticity, no thunderous, misinformed voice in the background and the backstage pass I always wanted. The coaches — the most first-hand, expert source you can get — called the game. It was an unmatched TV viewer experience for the diehard sports fan.
Unfortunately, however, I don't get to decide how sports are broadcast on live TV, so the future of "all-access" broadcast like this one have an uncertain future. Although, change in this direction is inevitable.
Ed Sherman, a former sports writer at the Chicago Tribune who spent 25 years covering sports media says this is all part of the media evolution as we have more and more screens and means of access available.
"I think we will see more (broadcasts) like this," Sherman said. "(But) I don't know exactly what it is going to be, same way I didn't know you would be able to watch a football game on your phone."
If there's one thing we learned for sure about this "all-access" style of broadcasting it's that some coaches were born for it, and Dave Leitao probably isn't one of those coaches.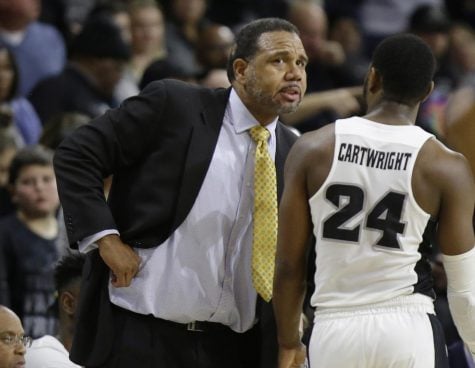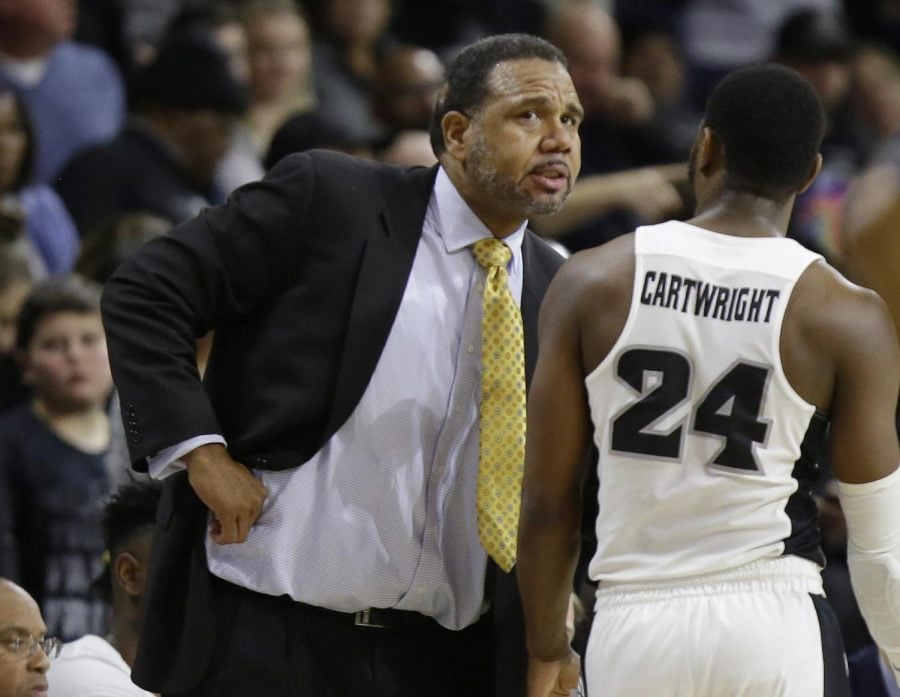 Now, that's not a knock on Leitao as a coach or person.  He simply doesn't have the in-your-face personality that can draw a crowd. Providence head coach Ed Cooley, on the other hand, has it in spades.
From the tip, Cooley was visual and audible treat for viewers.  He was animated and yelling constantly, chirping at refs and commanding his players like a general.
"I think both (Leitao) and I want to give our fan (and) our alumni an inside look at how hard (our job) is," Cooley said.
Cooley created some buzz on social media when he yelled, "nobody bleeds for no reason, unless you're a vampire," at a referee. These are the golden moments FS1 and viewers were looking for, but it wasn't always so light hearted and friendly.   
"(The all-access broadcast was) positive from your end," Cooley said to reporters after the game. But he added that in very tense parts of the game it was easy to forget you are mic'd up and everyone at home can hear you.
Because sports are generally considered "family friendly" programing, coaches have to be aware of their language and leave the "locker-room" talk at home. Albeit, Sherman doesn't think many viewers would be too surprised if they caught an expletive coming from the mouth of their favorite college coach.
"(Cooley) and I were a little wary of a few things because of the 'access part,'" Leitao said, citing concerns over exposing play calls to other opponents and needing to watch his language.
FS1's all-access broadcast won't take over the NCAA this year and probably not next.  These kind of broadcasts will be reserved for programs like DePaul that are aiming for publicity, so coach K isn't getting mic'd up in a primetime Duke game anytime soon.