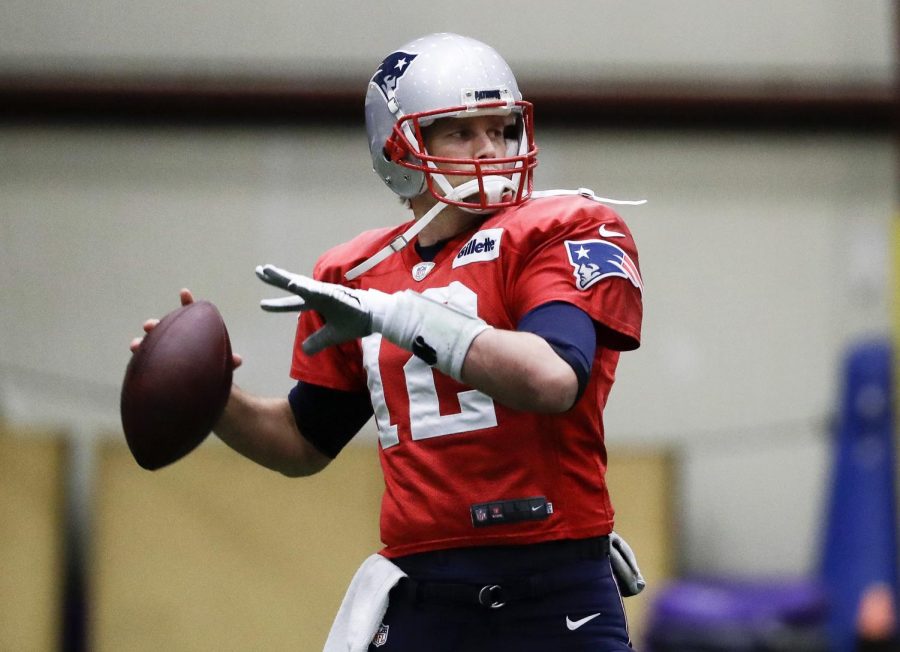 There's something inherently appealing about an underdog. David and Goliath is an almost universal tale, the story of a young boy that beat a nine-foot warrior. It's not hard for anyone to cheer for the people that are already being counted out. If they lose, it's less traumatic, but if they win, it's a true spectacle to watch.
It becomes a bit more nuanced when the reigning champion is one of the most universally hated teams in the NFL with an equally hated head coach and quarterback. On the other hand, the underdog who would usually be so easy to root for is infamous for their entirely unpleasant fans and poor sportsmanship in the stands. They are called the Broad Street Bullies, after all.
I'm here to make the case for those terrible fans, Philly, and more importantly, the Patriots' loss that the nation needs.
Don't get me wrong, I love the Eagles fandom. I grew up a short 20-minute drive from Center City, Philadelphia and was surrounded by the fan culture at Flyers, Phillies and Sixers games my whole life. It's one of my favorite things about being home. As notoriously bad as Philly fans are, they are also known for being unrelentingly passionate.
Earlier in the season, the Eagles were the team to beat. They were still an underdog, but they were a worthy opponent with Carson Wentz at the helm. After he tore his ACL before the postseason, the team was counted out almost immediately. Now they really were the underdogs in everyone's eyes – except their fans'. Then, veteran quarterback Nick Foles took over.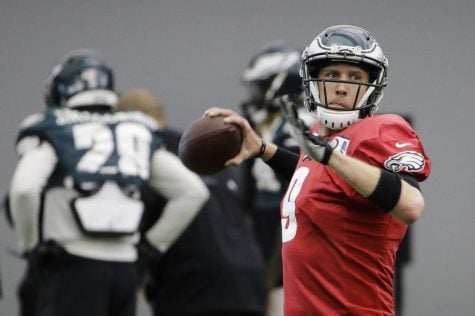 A bit about Foles: he's no Wentz, that's obvious. The fans unofficially changed the state name to "Wentzylvania" after all. With that said, Foles is still one of the greatest QB's in the game right now when it comes to skill, and the fans know it. In fact, his best stats surpass Wentz's.
The thing that makes the Foles-led Eagles an underdog besides their opponent is his unpredictability. He plays at a caliber on par with elites Brady and Aaron Rodgers but has also played on par with some of the worst QB's in the league. The sheer fact that no one knows which Foles is coming to Minnesota is where most of the doubt comes regarding the Eagles' chance at winning.
However rowdy and rude the fans may be, all of the actions are fueled by passion. True unflinching love and faith in a team that is often counted out. There's something to be said for that.
Now let's talk about those dreaded Patriots and their leader Tom Brady. No one is discounting Brady's talent as an athlete. Everyone on this earth is well-aware that he is practically a perfect human specimen. But that doesn't mean we all want to watch him win again.
Brady is just as hated as he is loved. Perhaps it's the fact that he seems to have stopped aging in 1998, or maybe it's that he's probably the healthiest person on the planet. Maybe you hate him for more superficial reasons like his chin dimple or his supermodel wife. Whatever the reason, I'm sure it's valid.
Lifelong Eagles fan Madison Cydis explains that she believes Brady deserves the flack due to the way he is treated on the field.
"I hate him because he's a crybaby and always gets calls that go his way," she said. "You can't lay a finger on him without getting a flag. I think the referees and Roger Goodell are too afraid of him to make any calls against him."
It's no secret that the Patriots are a good team. They have been for a very long time, but the Eagles have a real chance at winning this game.
In a time of such divisiveness throughout our great nation, it is clear that nothing brings people together faster or stronger than mutual hatred. At this point it's pretty safe to say that Brady and his Patriots are the most universally hated entity in the football world.
If the Eagles pull out a win, it may just save this country. Everyone that doesn't live in the Northeast will rejoice as the terrible football tyranny finally ends. If I've learned anything from history class, it's that everyone's reign eventually comes to an end. It's almost poetic that their potential overthrowers come from the city that our nation was founded on back when we were overthrowing another monarchy.  #GoBirds