"2 Dope Queens"
Comedians take their hit podcast to HBO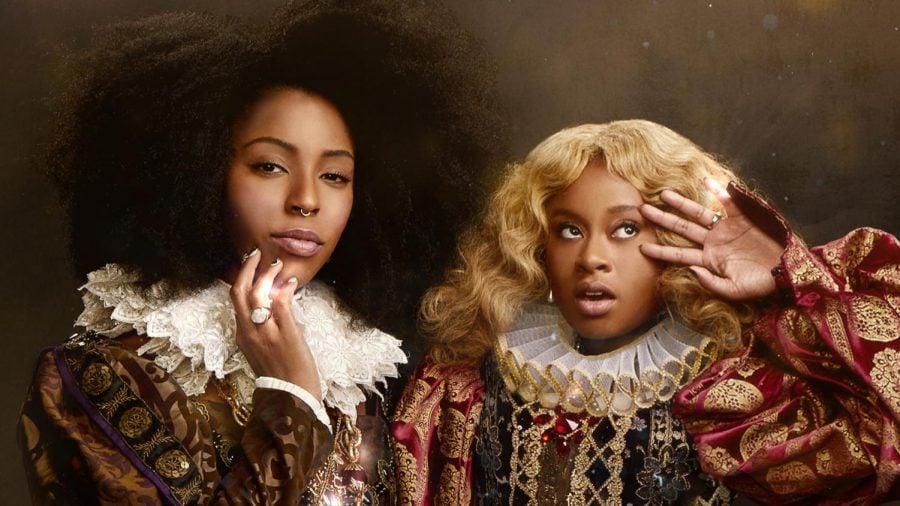 Whether you know them from their appearances on "The Daily Show" and "Broad City," or their wildly popular podcast "2 Dope Queens" on WNYC, you know that Jessica Williams and Phoebe Robinson are hilarious. Their four-part HBO comedy special "2 Dope Queens," that premiered on Friday, Feb. 2, is just as funny as their other projects thus far.
The chemistry Williams and Robinson have on their podcast is palpable, and it translates well to a live television audience. The women have an innate ability to make their audience feel at ease, and watching them riff off of one another feels like you're watching a hilarious conversation between two best friends.
Each of the four one-hour episodes is brilliantly written, from the pre-taped introduction to the very end. Composed in a variety-show format, the hosts introduce three different stand-up comics per episode and have high profile celebrity guests like Jon Stewart and Sarah Jessica Parker.
They use their special as a way to showcase comics that may otherwise be underrepresented or unnoticed, giving them a platform to shine. In the first two installments, six comedians are featured, and all provide commentary on the world today, focusing on aspects of life both ordinary and bizarre. A few of the comics, including Michelle Buteau, Baron Vaughn, and Rhea Butcher, have also been featured as fan favorites on the "2 Dope Queens" podcast, which will be a welcome surprise for their fans.
The first two episodes were filmed at Kings Theatre in Brooklyn, NY and many of the comedians are based in New York City. This results in a plethora of urban-centered jokes that poke fun at the many aspects of life in a major city. The comics fearlessly and casually tackle topics like race, body image, sex and the black experience in America. In the second episode,  entitled "Black Hair," and Parker is even invited on stage to ask the hosts questions about black women's hair.
"2 Dope Queens" is a refreshing take on the tried and true hour-long comedy special. The show switches up enough to keep you interested and to keep everything fresh. Often, comedy specials can seem too drawn out when they focus on a single stand-up act the entire time, but this show keeps it fast-paced by featuring multiple different stand-up sets per episode. While Williams and Robinson may not be physically on screen at all times, their comedic energy is always present.
At its core, "2 Dope Queens" is a much deserved platform for two successful, confident, well-spoken and most importantly hilarious black women to be themselves and showcase their talents. Simply put, it truly is just about two dope queens.