Tyger watch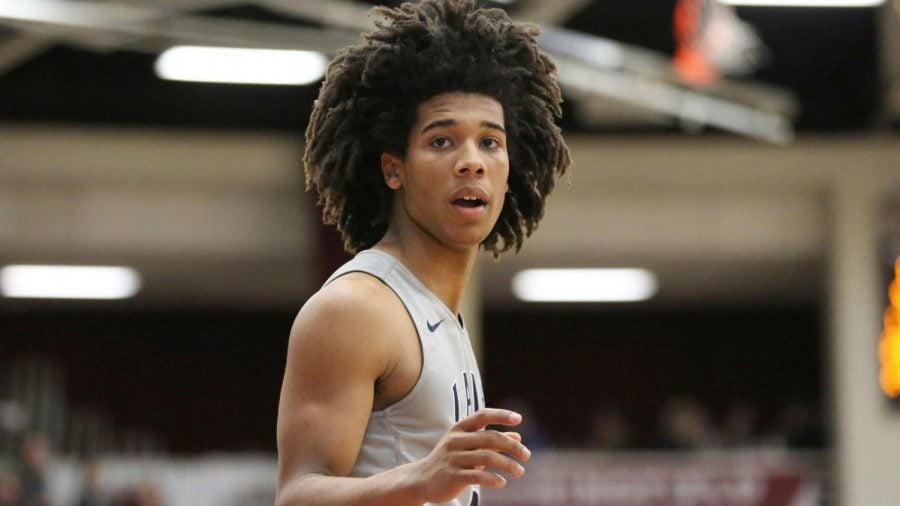 There was supposed to be a resolution on Thursday to the mystery of where four-star point guard Tyger Campbell would attend college.
But Thursday came and went and UCLA, Purdue, Maryland and DePaul, the four schools deemed finalists to land Campbell's services, must anxiously wait a while longer for the 18-year-old to make his decision. For DePaul fans, they only have sore fingers to show for all the vigilant Twitter refreshing they did on Thursday causing some fans to begin losing hope.
"I have no faith that he's going to commit anymore," DePaul Blue Demon fan Joe Breslin said. "He knows all we have to offer and he's obviously not sold. It's demoralizing because he was supposed to be a big piece in changing the culture."
Despite the pessimism,"Crystal Ball" projections on 247Sports.com give the Blue Demons a 75 percent chance of landing Campbell who is rated as the 13th-best point guard and the 72nd-best player in the country in the class of 2018. 24/7Sports.com's Evan Daniels reported on Friday that UCLA and DePaul are the favorites to win the Campbell sweepstakes. He took his official visit to DePaul on Nov. 10, but was spotted at Wintrust Arena throughout the season. Blue Demon head coach Dave Leitao and his staff have also made trips to visit Campbell this winter.
DePaul has significant connections to the 6-foot point guard from La Lumiere School in La Porte, Ind. Five former La Lumiere graduates, Marin Maric, Brandon Cyrus, Pantelis Xidias, Jalen Coleman-Lands and James Anderson, are currently on DePaul's roster. Blue Demon freshmen Jaylen Butz and Justin Roberts played with Campbell on the Spiece Indy Heat in AAU ball. Blue Demon assistant coach Shane Heirman was the head coach at La Lumiere for the first two seasons of Campbell's career and the two have a strong connection.
The Blue Demons signed Heirman onto the coaching staff on May 2 and a week later Campbell, who reclassified to the class of 2018, committed to the Blue Demons. However, in early September, Campbell reopened his recruitment.
"First off, I'd like to thank DePaul University and the city of Chicago for their show of love and belief in me," Campbell wrote on Twitter after he made the decision. "After great consideration and with the full support of my family, I have decided to open my college recruitment effective September 1st. I am thankful for all the coaches, colleges, friends and family that have stood by me during this journey. I am ready to embark fully into this process and make a well informed decision on where I will attend college."
If Campbell signs with the Blue Demons, he'd become a part of a logjam at the point guard position. Devin Gage could get a medical redshirt season after injuring himself for the season on Dec. 6 against Central Connecticut, meaning he could have sophomore status next season and, at worst, junior status if the NCAA doesn't grant him that medical redshirt. Roberts will be a sophomore next season, and international arrival Flynn Cameron, who came to DePaul in early January, could be destined for a redshirt season as well with only eight games plus the Big East Tournament remaining this season.
At least this season, Leitao has also deferred to upperclassmen over freshmen when making choices on how to allocate playing time.
In contrast, UCLA has junior point guard Aaron Holiday and five shooting guards on its roster, four of which have played less than three minutes per game this season.  If Campbell is worried about which team gives him a better shot to make the NBA, UCLA has a significant advantage over DePaul in that department. Two DePaul alumni are currently in the NBA compared to 15 UCLA Bruins.
But with local pressure urging Campbell to recommit to DePaul, his decision isn't going to be an easy one; whenever he decides to make it.