Winter Wonderland
Can't get to Korea? There's plenty to do here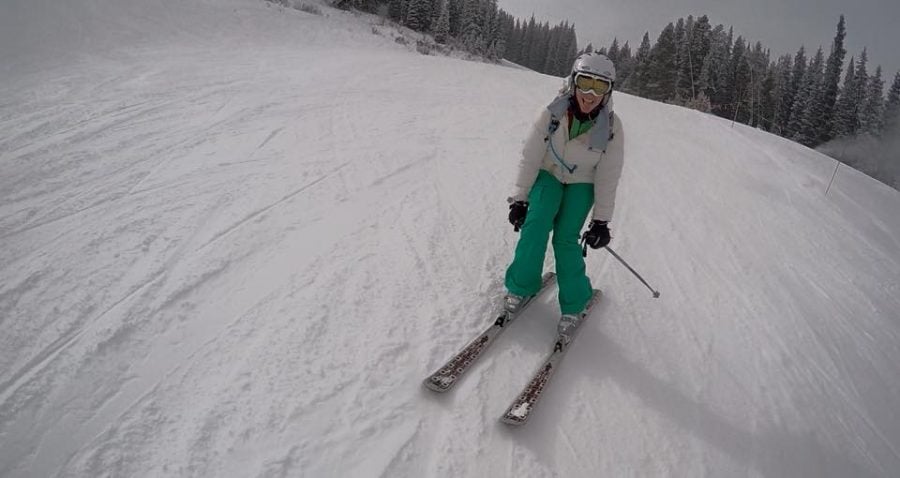 With the Super Bowl in the rearview mirror, sports fans will quickly turn their attention to the Winter Olympics beginning Thursday with figure skating and the Opening Ceremony on Friday in  Pyeongchang Olympic Stadium.
New stars will be discovered just as Katie Ledecky, Simone Manuel and Simone Biles were during the Summer Olympics in 2016.
DePaul Snow Club President Anna Wisniewski will have a special rooting interest this year because her former high school classmate at Wauconda High School and fellow Illinois native Kevin Bickner will represent Team USA as part of the Ski Jumping team. Wisniewski can remember the days back in high school when they were friends and plans to reach out to him this week.
"Super excited to cheer him on, going to send him a message later this week and say good luck," Wisniewski said. "We went to high school together, we were in the same grade and everything, I remember hanging out in gym class with him so I'm super proud."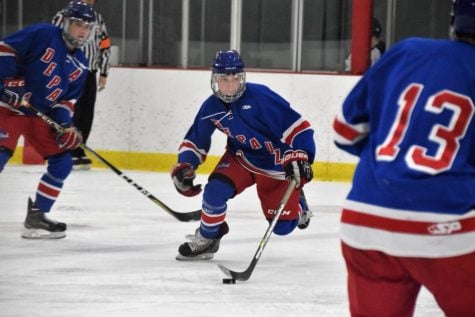 Wisniewski also noted that it is meaningful to have someone representing Illinois on a global scale.
"It's really exciting for Illinois because we aren't really known for our skiers," Wisniewski said. "When you think of skiers in the United States you think of the Rocky Mountains and Utah and Colorado, so to have someone from Illinois and locally from the Midwest compete globally, it resonates with you."
The Snow Club is in the midst of restructuring the club with the goal of securing more consistent year-to-year members. They plan to build off this momentum by securing tables at the Ray Meyer Fitness Center and getting the word out in other ways.
"I know a lot of people at this school are interested in snowboarding or skiing that don't know our club exists," Wisniewski said. "We hope that everyone that has a passion for skiing or snowboarding that are watching the Olympics gets a little more excited about their own passions and will kind of start looking for us."
Although both campuses are stationed inside the city Wisniewski says the club doesn't have much trouble finding places to go, and takes a trip to Colorado or Utah every December.
"It's actually not that hard," Wisniewski said. "There are quite a few resorts that are a half-hour, 45 minutes north of here right across the Wisconsin border."
Another club on campus readying themselves for the Olympics is the club hockey team. President John Cassata says given the timing of the games and the fact that the team's season finishes in a couple of weeks, he hopes students will be interested in seeing a game now that they are closer to campus.
"Our season typically ends around late February," Cassata said. "With us playing so close to campus now over at Johnny's IceHouse West, hopefully if the U.S wins' people will want to come catch a game."
Cassata said while there are no set plans, the team will likely watch the U.S, Canada and championship games together, paying particular attention to the younger players in the game.  The NHL prohibits players from participating.
"It will be interesting because (…) we're not going to know who all the players are and obviously it is not going to be the best possible talent playing," Cassata said. "It will be interesting to see the younger guys take the spotlight in the way they did before. When the U.S. beat the USSR in the Miracle on Ice, those guys weren't pros either, so it will be interesting to see how the different nations' talent stacks up."
One of the other sports sure to grab everyone's attention is curling, one of multiple sports that will be broadcast throughout the games.
All five members of the women's curling team will be making their Olympic debuts, while Tyler George and Matt Hamilton will make their debuts for the men's side.
Chicago Curling Club secretary Kevin Behrens said his organization's website usually receives a noticeable boost during the games, with fans becoming interested in the sport.
"Every four years we see an enormous spike in interest," Behrens said. "You can see that just by hits on our website go up ten-fold and we always increase the number of beginner classes that we do and things of that nature."
Behrens attributes some of this to the frequency with which curling is broadcasted, and says the team aspect of the sport is one of the reasons he believes people are always so interested.
"During the Olympics, it is one of the few events, like this year in Korea, it is going to span the entire Olympics," Behrens said. "It is a team sport, it's on, there are three games a day, it seems like every time you turn on the TV you're liable to run into it. I think that's a lot of it, it's ubiquitous nowadays."
Chicago Curling Club plans to take advantage of this by starting a "Learn2Curl" intro class beginning Feb. 17 and 18. They will also host an Olympic Open House on Feb. 17, giving residents the chance to watch curling in a group setting.
As one of only three locations in Illinois to play curling, Behrens said the club is always one of the most popular spots for people to join, especially for those who live in the city.
The Winter Olympics wraps up with the Closing Ceremony Feb. 25, just in time for fans to turn their focus to March Madness and constructing the perfect bracket.