Nation & World Briefs: Feb. 12, 2018
U.S. government's second shutdown solved overnight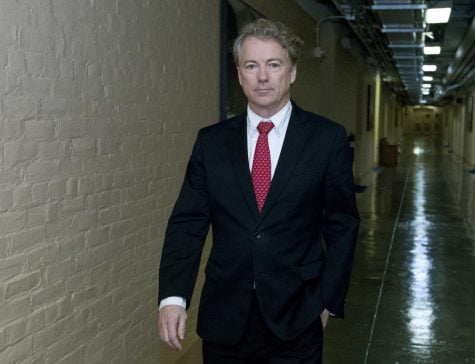 President Donald Trump on Friday signed a $400 billion budget deal that sharply boosts spending and swells the federal deficit, ending a brief federal government shutdown that happened while most Americans were sleeping and most government offices were closed, anyway.
The House and Senate approved a bill to keep the government funded through March 23, overcoming opposition from liberal Democrats as well as tea party conservatives to endorse enormous spending increases despite looming trillion-dollar deficits. The twin votes put to rest a brief federal freeze that relatively few would notice. Many who did quickly labeled it a pointless, head-scratching episode. The shutdown was the second partial government shutdown in three weeks.
The breakdown came largely in the Senate when after a day of inaction, Republican Sen. Rand Paul of Kentucky went rogue and stalled a vote in protest over his party's willingness to bust the budget.
The White House was forced to order the government shutdown shortly after midnight, but leaders quickly hustled to move before federal employees were due back at work, hoping to minimize the disruption.
The budget agreement is married to a six-week temporary funding bill needed to keep the government operating and to provide time to implement the budget pact.
The bill includes huge spending increases sought by Republicans for the Pentagon along with a big boost demanded by Democrats for domestic agencies. Both sides pressed for $89 billion for disaster relief, extending a host of health care provisions, and extending a slew of smaller tax breaks.
It also would increase the government's debt cap, preventing a first-ever default on U.S. obligations that looms in just a few weeks.
---
Winter Olympics 2018 kick off in South Korea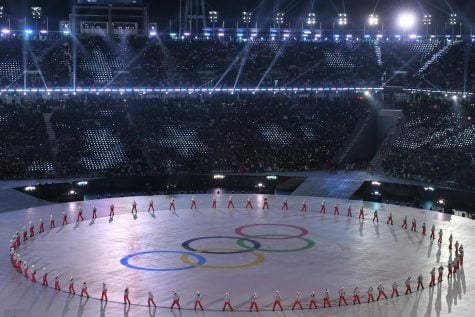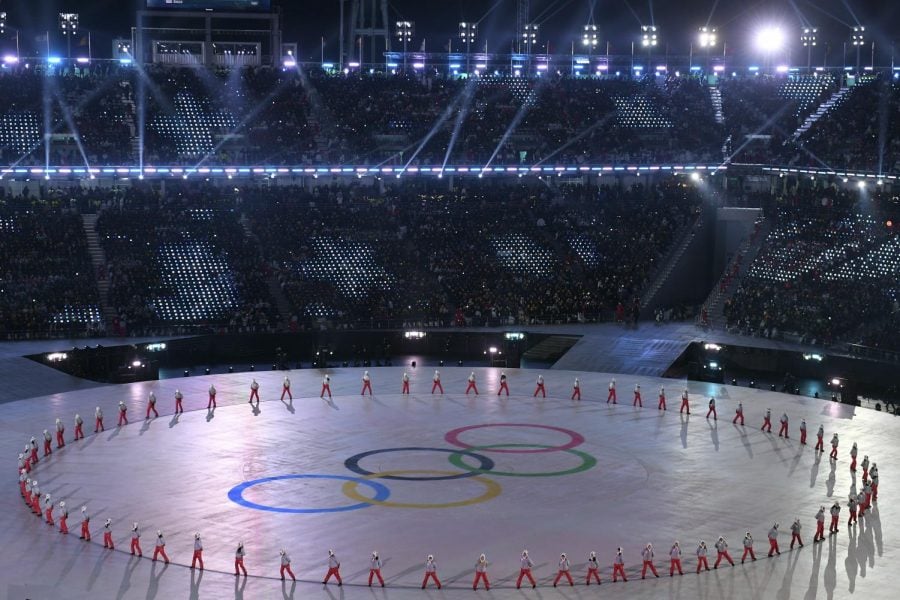 In an extraordinary show of unexpected unity, North and South Korea sat side by side Friday night under exploding fireworks that represented peace, not destruction, as the 2018 Winter Olympics opened on a Korean Peninsula riven by generations of anger, suspicion and bloodshed.
The sister of North Korea's leader, Kim Jong Un, shook hands with South Korean President Moon Jae-in — and appeared genuinely pleased — while they watched an elaborate show of light, sound, and human performance. Minutes later came a moment stunning in its optics and its implications: the United States, represented by Vice President Mike Pence, sitting a row ahead of Kim's sister, Kim Yo Jong, and the North's nominal head of state, all watching the games begin — officials from two nations that many worry have been on the brink of nuclear conflict.
Not long after, North and South Korean athletes entered Olympic Stadium together, waving flags showing a unified Korea — the long-time dream, in theory at least, of many Koreans both North and South. It was the rivals' first joint Olympic march since 2007. International Olympic Committee President Thomas Bach then handed the podium to Moon, who declared the Olympics officially open.
The ceremony's signature moment delivered another flash of unity and deft political stage-managing, too. Two athletes from the joint Koreas women's hockey team climbed stairs to the cauldron with the Olympic torch. At the last moment, though, they handed off the flame to former Olympic champion figure skater Yuna Kim, arguably South Korea's most famous person. She actually lit the cauldron as the home crowd roared.
After years of frustration, billions of dollars and a nagging national debate about their worth, the opening ceremonies took place before a world watching the moment not only for its athletic significance and global spectacle but for clues about what the peninsula's political future could hold.
There is a palpable excitement in this isolated, rugged mountain town, as one of the poorest, coldest and most disgruntled parts of an otherwise prosperous South Korea kicks off two weeks of winter sports, spectacle and, from the looks of things, some inter-Korean reconciliation.
A huge crowd gathered in the freezing Olympics Stadium as performances displayed the sweep of Korean history and culture. The march of athletes from the world's many nations saw them girded against a frigid Korean night with temperatures that dipped below freezing and biting winds.
Members of a delegation from North Korea, part of an Olympics partnership between the two Korean rivals, watched from high in the stadium a performance called "The Land of Peace" and as past South Korean athletes paraded a large southern flag. The North Koreans, dressed in identical garb, cheered in careful coordination.
The North has sent nearly 500 people to the Pyeongchang Games. More than 2,900 athletes from 92 countries will compete here, making it the biggest Winter Olympics to date.
And so, with a little help from a liberal South Korean president eager to engage Pyongyang, the 2018 Pyeongchang Games open.
---
Lawmaker takes leave after sexual misconduct allegations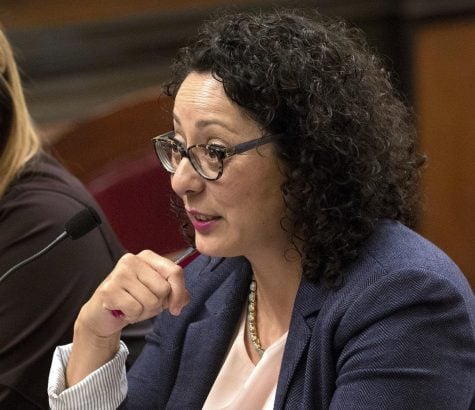 California Assemblywoman Cristina Garcia took a voluntary unpaid leave of absence Friday, a day after sexual misconduct allegations against her became public.
Garcia, a Democrat and chair of the Legislative Women's Caucus, is accused of groping former legislative staff member Daniel Fierro in 2014, an allegation she denies. He reported the claim in January and it is now under formal investigation. Garcia said she's taking leave to avoid distractions and any appearance of influence over the investigation.
"Upon reflection of the details alleged, I am certain I did not engage in the behavior I am accused of," Garcia said in a statement. "However, as I've said before, any claims about sexual harassment must be taken seriously, and I believe elected officials should be held to a higher standard of accountability. "
Fierro did not comment on Garcia's decision. He's accused her of stroking his back, grabbing his buttocks and trying to grab his crotch in the dugout after a legislative softball game. An anonymous male lobbyist told Politico on Thursday that Garcia made a crude sexual remark and tried to grab his crotch at a May 2017 fundraiser.
Both the lobbyist and Fierro said Garcia appeared to be drunk at the time of the incidents.
Garcia, of Bell Gardens, has been a prominent voice for women's rights since she was elected in 2012 and more recently has spoken out in support of the #MeToo movement that's gripped the California Capitol and the nation.
Fierro first reported the incident in January to his former boss, Democratic Assemblyman Ian Calderon, who reported it to Assembly leaders. Fierro said he decided to tell Calderon about the incident because of Garcia's outspokenness in the #MeToo movement, which has led to investigations in statehouses nationwide.
Fierro, of Cerritos, left the Assembly in 2016 and now runs a communications firm. Calderon, his former boss, is now the majority leader.