The resilient Bianca Muñiz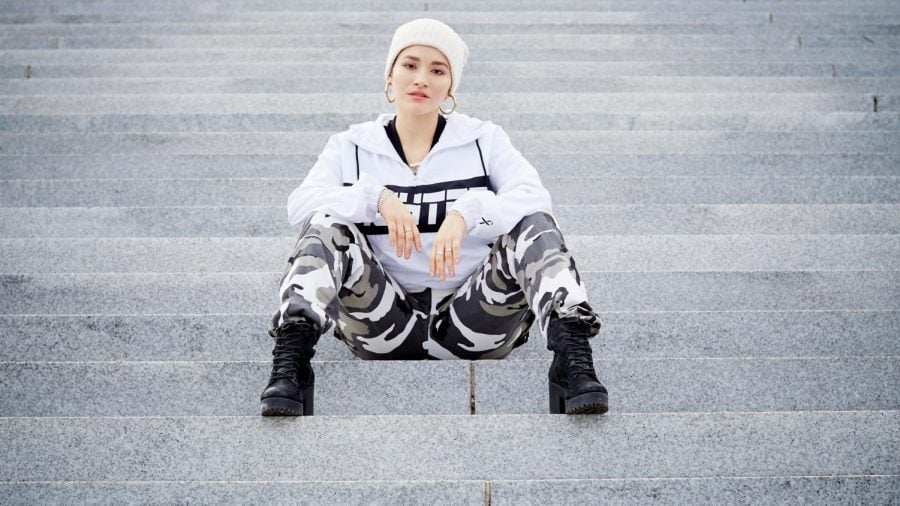 A career based on songs of resilience and crafted by a woman whose love for music surpasses all the challenges she's endured in her lifetime, brings vocalist Bianca Muñiz to Chicago for the first time. She is a fiery 23-year-old, whose music speaks unapologetically and passionately of deep truths. Muñiz spent the weekend in Chicago performing at Chicago high schools, local news station Fox 32 News and music venue Beat Kitchen.
Muñiz, a New York City native, has used her voice since second grade choir. Throughout high school she took voice lessons and performed in musicals. She recently graduated from the New School for Jazz and Contemporary Music. While working to graduate, Muñiz released her first EP titled "Scary Dreams."
This past week, she released her first music video on Vevo, called "For You." As her career continues to grow, so does her passion. After sitting with Muñiz and her sister, Jacqueline, for a few hours before their show at Beat Kitchen on Saturday, I learned a lot about the dynamic duo. We chatted about nails, hair, tattoos, poetry, and Muñiz's recent bout with cancer, something she's been battling with since she was an 11-year-old.
Muñiz takes much of her musical style and inspiration from Radiohead, but laughs and admits that it mostly comes from everyone she has ever listened to. She says her newest song, "For You," is a glimpse into her mind. With a brand new single out on Spotify and an even newer music video, Bianca is excited for the future.
"We hope to have a new album out by summer. It'll be our first full length, studio album," Muñiz said.
At 11-years-old Muñiz was diagnosed with ovarian cancer, and after multiple surgeries she went into remission. Last year, however, Muñiz was diagnosed with breast cancer. In the past few months she underwent a double-mastectomy, and she is finishing chemotherapy now.
"Physically I'm very tired. But mentally and emotionally I am so much more determined to reach my goals," Muñiz said.
Taking the stage, Muñiz let the music take her away. During a mesmerizing set showcasing her powerhouse vocals, she seemed to glow. She opened for local Chicago band, Sedgewick.
She has a voice that could travel for miles, with lyrics that could empower anyone. Muñiz's encompassing voice shines true to the spirit of her lyrics. With songs about her sisters, her struggles and her friends, her voice ranges with the lyrics. Powerful lyrics and powerful vocals, coupled with a stirring story, give Muñiz a relentless stage presence. With an amazing talent for composition, both lyrical and musical, Muñiz looks to have an exciting career ahead of her. She is ready to release her album and further her career, and she is undoubtedly an artist to be on the lookout for.