Valentine's Day on TV
Whether you love it or hate it, Valentine's Day often provides some of the greatest themed episodes on TV. The hilarity that can be found in this holiday is practically limitless. Below is a list of some of the greatest Valentine's Day episodes of the best comedies out there.
"Parks and Recreation" Season 2, Episode 16:
Galentine's Day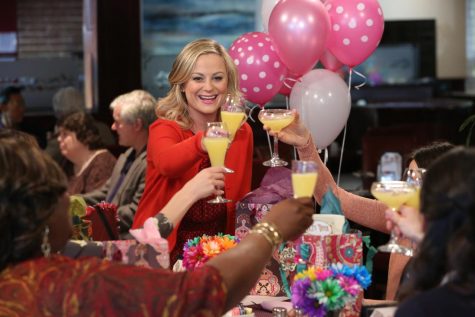 This episode is one of the show's greatest out of its seven-season run. Leslie Knope invites all of her gal pals out to celebrate self love as she lavishes them with handmade personalized gifts. The Parks and Recreation department also puts together a seniors dance to celebrate the holiday. As a gal who grew up with my grandparents, this episode really hits home. If you find yourself with your pals wanting to celebrate the holiday of love, watching "Galentine's Day" is a great place to start.
"Parks and Recreation" Season 4, Episode 14:
Operation Ann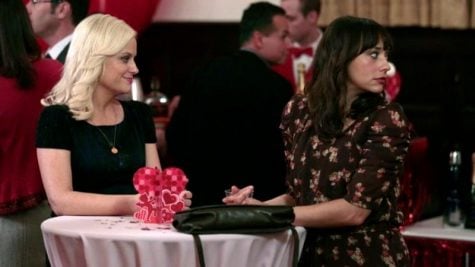 This show excelled at Valentine's Day and deserves to be mentioned twice. Two seasons after the world was blessed with "Galentine's Day," our favorite Pawnee-ans once again celebrated together. In "Operation Ann," the gang tries to find Ann a date for the holiday. Meanwhile, Ron and Andy assist Ben as he tries to solve an incredibly complicated set of riddles that lead to Leslie's Valentine's Day plan. If y"Galentine's Day" put you in the Valentine's Day spirit, this episode is the only reasonable next step.
"The Office" Season 7, Episode 16:
PDA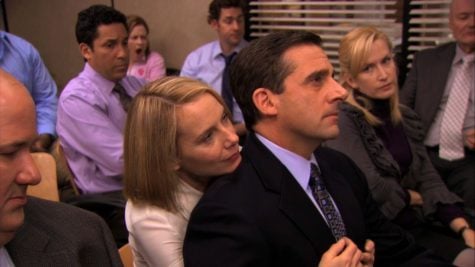 It's no secret that "The Office" was one of the best comedies of recent time and as such, the Valentine's Day episodes are great. In "PDA," everyone in the office becomes increasingly annoyed with newly reunited couple Holly and Michael and their neverending PDA. At the same time, Jim and Pam get drunk after having a bit too much champagne at lunch and return to work inebriated. Once again, the people at Dunder Mifflin hilariously endure another holiday.
"30 Rock" Season 4, Episode 13:
Anna Howard Shaw Day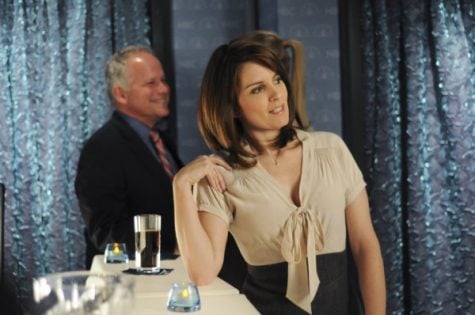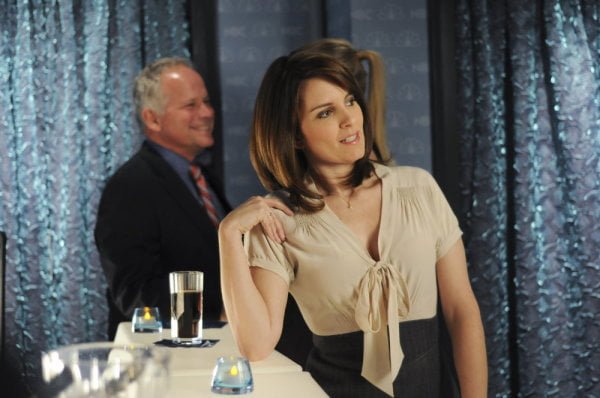 Liz Lemon is a hilarious and offbeat character, so it makes perfect sense that she would schedule a root canal on Valentine's Day to avoid dealing with her loneliness. In her drug-induced hallucinations, she sees all of her ex-boyfriends in the lobby. At the same time, Jenna stresses over the fact that her stalker has moved on to someone else and Jack meets a new woman, a powerful newscaster. In typical "30 Rock" fashion, this episode is a unique twist on the well established tropes of the holiday.
"It's Always Sunny in Philadelphia" Season 12, Episode 8:
The Gang Tends Bar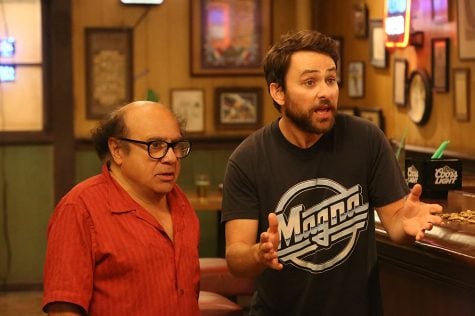 For once Paddy's Pub is packed with customers, forcing the gang to actually do their jobs and run the bar. But instead of working, everyone is distracted by a mystery crate that Cricket found in the alley, much to Dennis' chagrin. As Dennis continues to insist on them working, everyone begins to think he's actually trying to hint at the fact that they have interpersonal conflicts to resolve. It's a Valentine's Day episode that is hardly focused on the holiday, which is perfect for many people. If you find yourself feeling apathetic toward the day, this is the episode for you.