Rager on the Red Carpet
The Academy Awards are afoot and as such, The DePaulia has compiled some tools to kick off your viewing party and invigorate your Oscars experience.  Whether you're looking for some snack ideas or ways to get a little tipsy, we've got you covered. You won't have to spend hours scrolling through Pinterest for inspiration, everything you need for the most iconic Oscars party is below. Before you know it, you'll be saying, "I just want to thank the Academy and The DePaulia."
Drinking Game: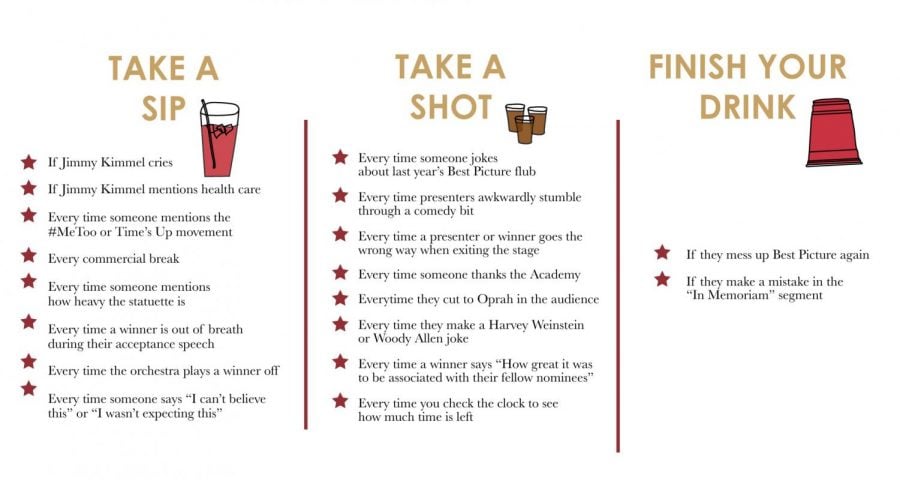 Award-worthy snacks:
Eat like a star with these nominee themed foods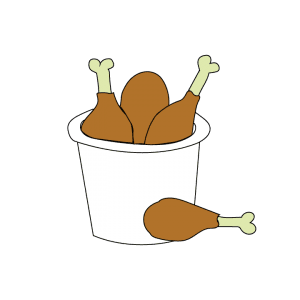 "Lady Bird" – Chicken
This one has nothing to do with the film but if you're trying to eat a bird, chicken is the way to go. Perhaps even a ~Lady~ Chicken…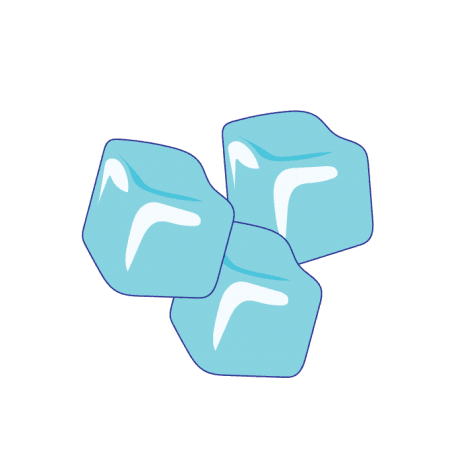 "I, Tonya" – Ice
This is pretty clear, and it may seem like a throw away option. Still, imagine a party without ice. Just imagine the horror. Luckily "I, Tonya" is here to inspire this suggestion. For those of you like me who like to eat ice, this one's for you.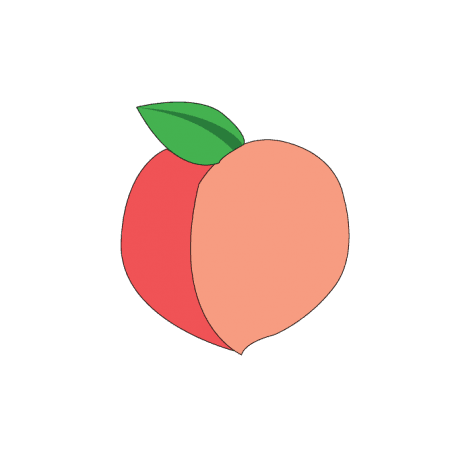 "Call Me By Your Name" – Peaches
This is an ode to the viewers that have seen "Call Me By Your Name" and understand the role that this particular food plays. Enough said.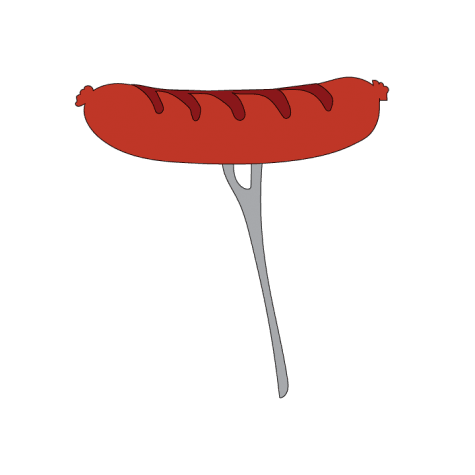 "Dunkirk" – Sausage and Sauerkraut
The perfect meal for war time, sausage and sauerkraut will practically transport you to WWII-era Germany.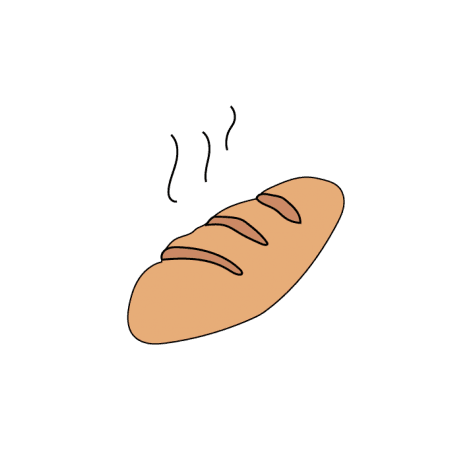 "Phantom Thread" – Bread
Perhaps I should say, Phantom Bread.This was just simple wordplay because in a film about Daniel Day-Lewis and fashion, there wasn't much iconic food. So settle in with some biscuits or other bread products, and stare at a picture of Daniel Day-Lewis as you eat them.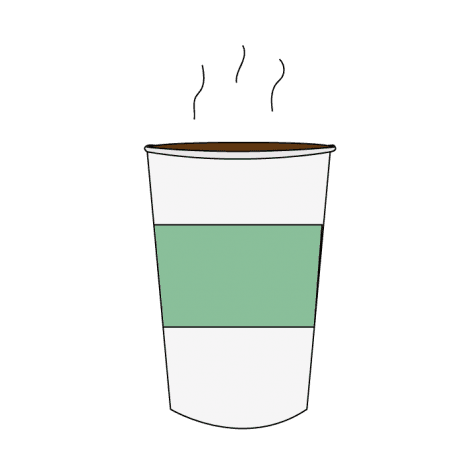 "The Post" – Black Coffee
Coming from a newsroom, black coffee fuels us and therefore is entirely necessary to have on hand to honor "The Post."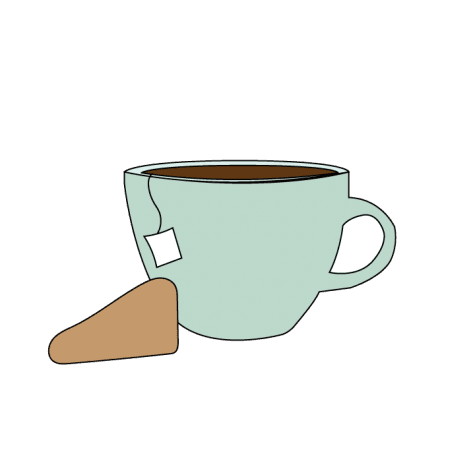 "Darkest Hour" – Tea and Scones
The stereotypical English fare, tea and scones are a great way to honor this film which follows the life of UK Prime Minister Winston Churchill on the eve of WWII.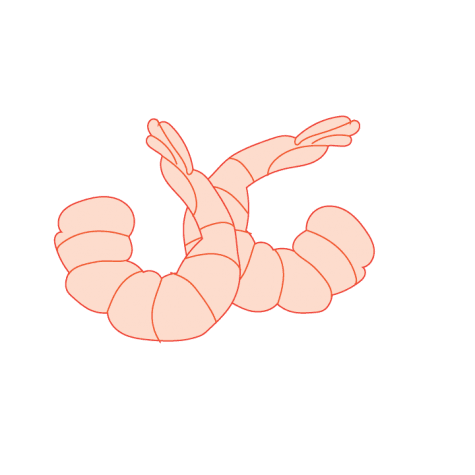 "Shape of Water" – Shrimp
A film about a love story centered on a water creature, it's only fitting to have corresponding food from the sea. Plus, shrimp is a multifaceted food that can take many delicious forms—perfect for a potentially 5 hour long broadcast.