Bluejays blast Blue Demons in Omaha 82-57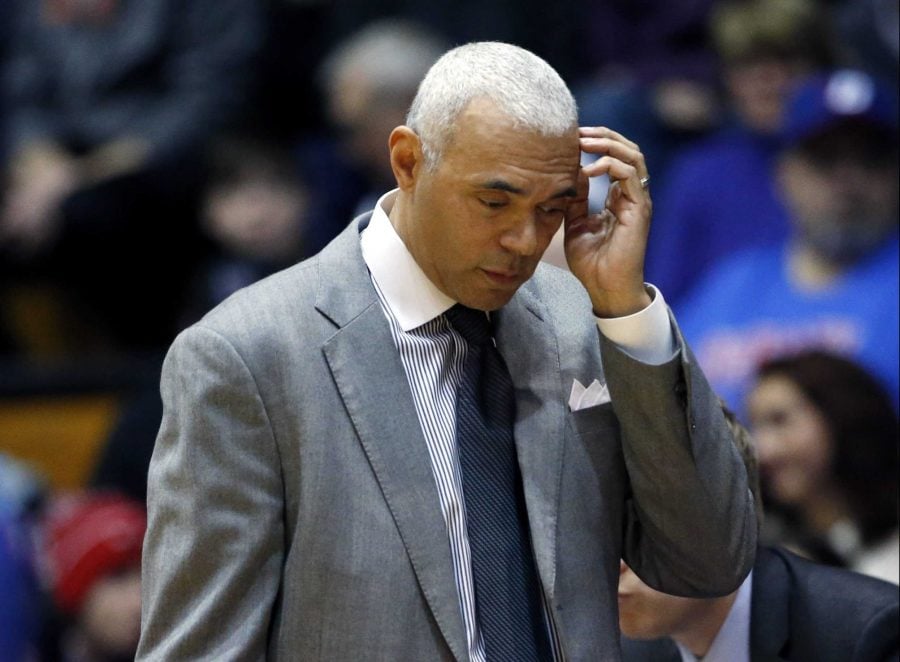 Tangled in a four-way tie for third place in the Big East Conference before this game, the Creighton Bluejays (21-9; 10-7) weren't taking any chances when they welcomed the DePaul Blue Demons (11-18; 4-13) to CenturyLink Center in Omaha, Neb. on Tuesday evening.
A complete effort 82-57 victory was the result, as the momentum gained in their first home win in conference play against Marquette just three days ago meant nothing for the Blue Demons tonight. On senior night in Omaha, all four Bluejay seniors picked up baskets.
The Bluejays got whatever they wanted offensively on the Blue Demons as Creighton finished the game shooting 52 percent from the field. Blown assignments, easy buckets generated in transition off of 15 Blue Demon turnovers, and allowing players to cut uncontested to the basket was the tale of the game as the Bluejays rolled to a 25 point victory.
Channeling their inner Doug McDermott (274 career 3-point field goals) and Kyle Korver (371 career 3-point field goals), the Bluejays poured in 12 3-point field goals and shot the ball from deep at a 40 percent clip. Creighton senior guard Marcus Foster reached the 300 career 3-point field goal milestone by hitting three triples in the game . It was actually just another day in the office for the Bluejays from deep, as they average 10.5 triples per game and shoot it a 37.5 percent clip for the season.
Facing a 10-point deficit at halftime, DePaul never pulled closer than that as the Bluejays slowly stretched out their lead and led by as many as 30 points with 1:24 remaining in the second half before settling for a 25-point victory.
Behind a 50 percent shooting first half, Creighton jumped out to an 11 point lead in just over ten minutes of game time and led by double digits the rest of the half. However, the Bluejays finished the first half making just one of their final nine shots, and were up 10 points at the half after leading by 17 points with just 5:31 to play. Like all season the Blue Demons struggled defending the 3-point line surrendering seven triples in the first half.
Paul Reed was one of the few bright spots offensively for the Blue Demons as he finished with 11 points on 5-for-6 shooting which tied for a career high. Eli Cain and Max Strus were inefficient throughout combining to shoot 8-for-28 from the field (29 percent), while graduate senior big man Marin Maric, who had 23 points the last time the two teams played, scored just six points on seven shots.
A long Blue Demon regular season concludes on Saturday when DePaul welcomes No. 3/4 Xavier to Wintrust Arena for an 11 a.m. bout.