Short Spring Break?
Where to go if you only have a six-day spring break.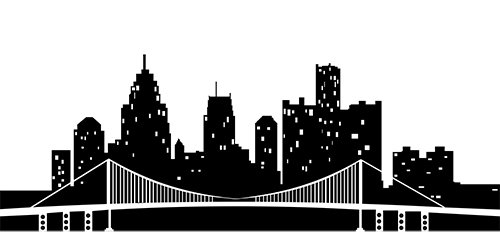 If you've already purchased a "Spring Break 2018" shirt, now would be the time to return it.  DePaul University's annual break following winter quarter will feel more like a pause this year.
The current term will end on Monday, March 19.  That's the last possible day that final exams may be scheduled.
Spring break begins the following day, and ends on that Friday.  Saturday classes (yes, those exist) will begin on March 24.  All other courses will resume on Monday, March 26.
"I didn't realize they had shortened the break until the fourth or fifth week of the term," sophomore Abbas Dahodwala said, "It didn't end up affecting me too much because most of my finals are papers."
Other students, such as senior Josh Sklare, weren't as lucky.
"Because of the break, I had to rearrange when I'm taking my history final," said Sklare, "I moved it just so I could go on this trip, but I shouldn't have to.  The idea of having finals end on a Monday is just silly."
Sklare hasn't decided exactly when he'll take his final.  He's hoping to have it finished three days earlier on Friday, March 16.
All students might want to double check their class syllabus.  An exam scheduled for that lone Monday, March 19, is set in stone.
"Given the way that holidays fell on the calendar, we had to shorten spring break in order to ensure that all classes met for the requisite numbers of contact hours," Caryn Chaden said.
Chaden is the Associate Provost for Student Success and Accreditation at DePaul.  She also serves as an associate professor of English.
"The academic calendar is created by a group from the registrar's office, faculty council, and academic affairs, and then approved by the faculty council and the provost," Chaden said.
DePaul's academic calendar is planned years in advance.  In fact, another shortened spring break will occur in 2021.  Anyone who plans on being enrolling for the 2020-21 school year (sorry freshmen) will only have March 22-26 away from campus.With less than a week off, legendary spring break destinations like Cancun, Mexico or Punta Cana, Dominican Republic are basically out of the question.  But there's just enough time to exchange that tropical vacation for a more Midwestern kind of getaway.If the city is your campus, then it's time to venture outside of Chicago for a few days.  The Midwest has plenty to offer – aside from palm trees.
Milwaukee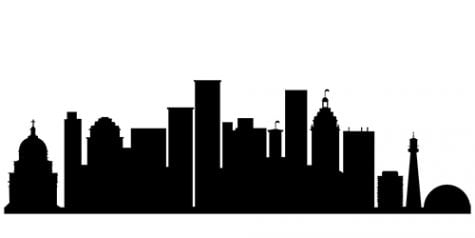 Of all the Midwestern cities listed here, Milwaukee is the shortest distance away.  It's a straight shot up I-94.  On a good day, the commute is only an hour and a half.
Milwaukee staple:
While Chicago is known for its pizza, Milwaukee is known for its beer.  The Miller Brewing Company's headquarters is located a few miles west of downtown.
Where to drink:
But for those who aren't fond of domestic beer, there are plenty of craft breweries to choose from.  Graduate student Mike Fleischman, a native of Wausau, Wisconsin, recommends two microbreweries: Sprecher and Lakefront.
What to do:
Tours of the facility are free of charge and are open to visitors under 21 years old.  If you're not of age, you'll have to settle for a soft drink at the conclusion of the tour.
Detroit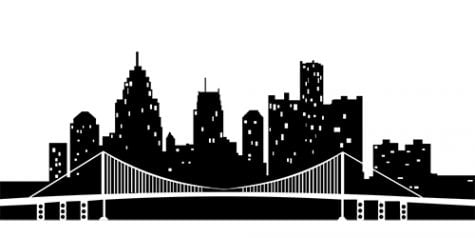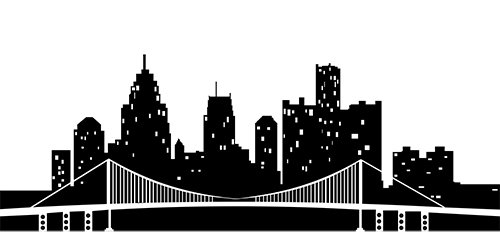 Motown is just a five-hour drive away.  Don't let the stereotypes fool you; there's plenty to do in Michigan's largest city.
What to do:
Three casinos (MGM Grand, Greektown and Motor City) are scattered throughout downtown Detroit.  Parking is free at each venue – even if you don't set foot in the casino.  High roller or not, it's a secure way to park your car.
What to watch:
The Fox Theatre, Fillmore Detroit and the Detroit Opera House are all located within a block of each other.  Concerts, comedy shows and other performances take place each week.  Music fans can also visit "Hitsville, USA", better known as the Motown Museum.
Who to cheer on:
The first and second rounds of the 2018 NCAA tournament will be held at the brand new Little Caesars Arena on March 16 and 18, respectively.  Tickets on secondary markets like StubHub are going for as little as $60 per session.  If you're a basketball fan, the Chicago Bulls will visit the Detroit Pistons on Saturday, March 24 at 7 p.m. EDT.
Indianapolis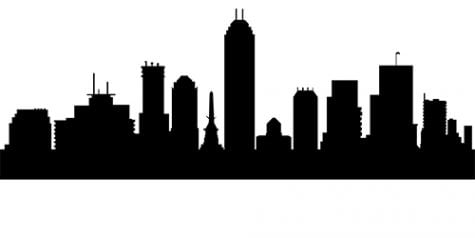 Just three hours southeast of Chicago lies Indianapolis.  The city is known for hosting major athletic events such as the Super Bowl and the Final Four.  Yet it's often overlooked when it comes to nightlife.
What to watch:
But if you're looking for something a bit more reserved (and less obnoxious), walk a half-mile north to The Hilbert Circle Theatre. "The Sounds of Simon and Garfunkel" will have three showings at The Hilbert between Friday, March 23 and Saturday, March 24.  Tickets on the main floor start at $10 for college students
Where to drink:
247 Sky Bar and Blu are positioned on opposite sides of the street.  Both are relatively inexpensive, and that's ideal given that their clientele is raucous college students.
What to do:
Indianapolis' Wholesale District offers a variety of restaurants, bars and nightclubs located off of Meridan Street. This area is known as the city's entertainment center. According to Yelp, the Wholesale District is home to two of the top three dance clubs in Indianapolis.
Graphics by Victoria Williamson