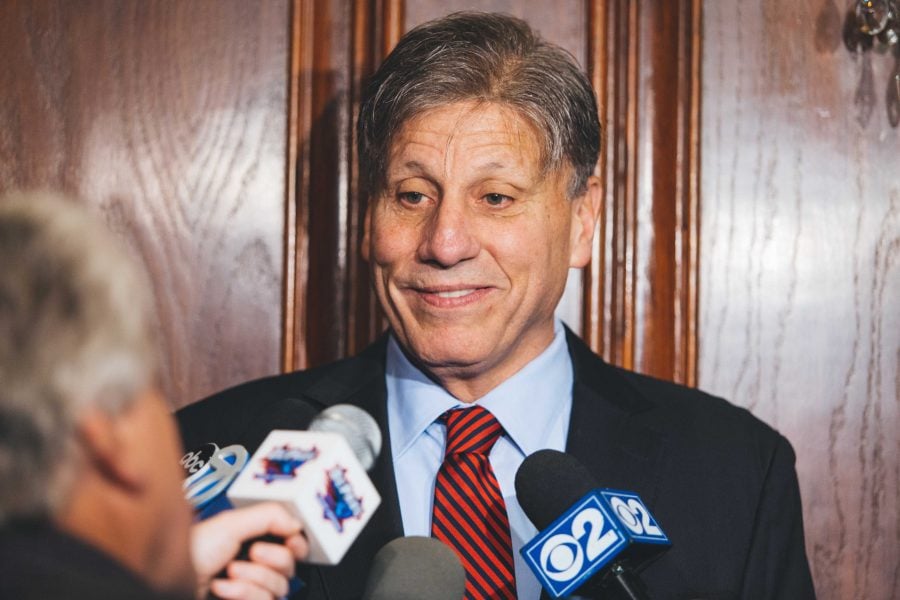 Josh Leff
Fresh of his 16th consecutive appearance to the NCAA Tournament, DePaul women's basketball head coach Doug Bruno has been chosen to headline a lineup of speakers for the USA Basketball Chicago Coach Academy presented by Nike on May 19-20 at Lane Tech College Prep in an announcement made Wednesday.
The two-event will feature high school coaches, administrators, college coaches ­― including multiple gold-medal winning coaches.
The purpose of the academy is to provide insight and education to basketball coaches and administrators on a curriculum for proper skill-development path for teaching basketball to children of all ages and ability levels. Guest speakers will deliver on-and-off court sessions on basketball and leadership topics.
Some of the aspects of the event include: on-and-off court presentations, a USA Basketball memorabilia viewing, networking time and training for a USA Basketball 2017-18 coach license.
Bruno recently wrapped up his 32nd season at DePaul, guiding the Blue Demons to their fifth straight Big East regular-season title and third Big East Tournament title in five years. DePaul is also one of six programs to compete in the last 16 NCAA Tournaments along with Connecticut, Notre Dame, Stanford, Tennessee and Oklahoma.
Some of the other coaches and administrators scheduled to speak at the academy include: Jennie Baranczyk, Rob Brost, Kyle Koncz, Nick LoGalbo, Anthony Pappas, Brian Robinson, Don Showalter, Lisa Stone and Ras Vanderloo.