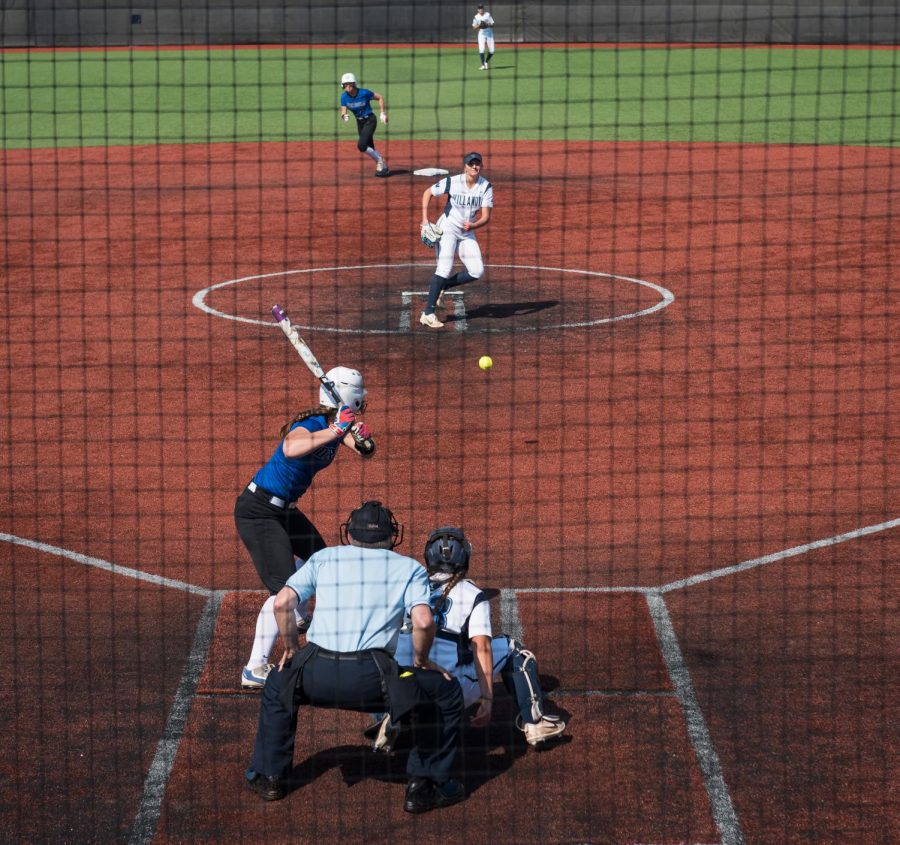 After almost two months on the road, DePaul (23-11, 6-0 Big East) opened the home portion of their schedule with a sweep of Villanova (10-13, 0-3 Big East) outscoring the Wildcats 34-6 over the series. The wins helped the Blue Demons extend its winning streak to six games, with the last four coming via the run-rule.
After being swept at Villanova last year while making 13 errors, DePaul head coach Eugene Lenti said the team's strong showing in the series, coupled with improved defensive play and only a single error, shows how far his team has come over the last year.
"It's got to feel good for (the players), they beat us pretty badly last year," Lenti said. "We did get them in the conference tournament, which was sweet revenge, but this was just as sweet or sweeter — just to have everything clicking like this (and to) throw a different pitcher each day, and for them to have the offense going like it is … it says a lot about how far we've come."
The Blue Demons put pressure on the Wildcats' early by loading the bases in the first inning of each game, while forcing them to use five pitchers over the course of the first two games. Over the course of the weekend, seven players drove in two or more runs in at least one of the games. Lenti said getting contributions from everyone was a key reason for sweeping the series.
"It's invaluable to your team because you don't have to worry about one person having to carry the load," Lenti said. "All through the lineup anyone can hurt you, and that is what our goal has been: to build as strong a lineup as we can. We've even had some kids come off the bench in the last couple of days that had quality hits and some RBIs."
DePaul's pitching staff also threw well over the course of the weekend, limiting the Wildcats to just six runs, while each of the Blue Demons' three starters — Missy Zoch, Pat Moore and Kennedy Garcia — pitched complete games. Garcia said getting early run support greatly helped all three of them on the mound.
"I love when we score first," Garcia said. "It's like a weight that lifts off of you, like 'Ok, so we have insurance in case we make an error or I make an error.' It just gives you more leeway and makes you more comfortable on the mound (and) have more fun. You're not stressed, you're not tight — just play your game."
When the Blue Demons have scored first, it has usually led to wins as DePaul improved to 21-2 in 2018 when they score first.
After playing their first 31 games on the road, sophomore Angela Scalzitti said it was great to finally play at home.
"So exciting, so nice to sleep in your own bed before the game," Scalzitti said. "Just being at home and seeing our parents in the stands, it's a great feeling — very excited."
This comfort level, Scalzitti said, likely attributed to one of their best offensive outputs of the year.
"I think that's part of the reason our bats came alive," Scalzitti said. "That's, I think, the most hits we've had all year — quality at-bat hits."
The Blue Demons continue the homestand against Loyola Chicago on Tuesday before hosting Georgetown for three games next weekend.