Theatre school announces 2014-15 season, kicks off with 'In the Heights'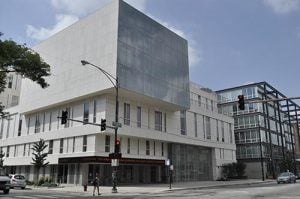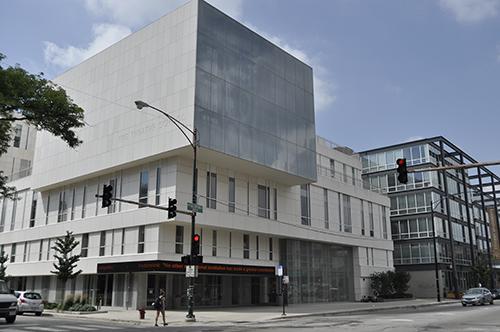 The DePaul Theatre School provides the Chicago community with a true gift. Its numerous shows, wealth of talent, and accessible nature solidify it as one of the most wonderful theater destinations that the city has to offer. This year, it is home to a vibrant and varied set of productions that are sure to move and inspirethe audience.
The 2014-15 season will begin in the new and beautiful Theatre School space.
"This year on the Fullerton Stage there will be blood, sex, murder, a giant insect-like salesman, coffee at the corner bodega, a struggling millennial working at a video store, and much more," Andrea Tichy, The Theatre School's manager of public relations and special events, said.
This set of shows will begin with Lin-Manuel Miranda's beloved, "In the Heights."
"'In the Heights' is about a Dominican, Puerto-Rican, Cuban community living their lives in Washington Heights, pulled between nostalgia for the Caribbean and the aspirations of the American Dream," the show's director, Lisa Portes, said.
The implications of this production are deep and meaningful; they enable us to learn and explore culture that may be incredibly familiar or entirely unknown to us.
"My father came to the U.S. in 1959 when he was 15 years old, carrying a suitcase and a violin," Portes said. "He's now a sociologist who specializes in immigration and urban development. So I grew up thinking about exactly everything this piece is about, it feels like home to me.
"And even more thrilling is that it's home to so many of the actors involved. Our cast is Puerto Rican, Dominican, Colombian, Cuban. There are also actors who are not Latino who are able to step into a world that they would otherwise not be able to experience. And while professionally I would only cast actors who are of the ethnicity portrayed, in an educational environment this is a tremendous opportunity to build cultural empathy and understanding."
This winter and spring, The Theatre School will continue to thrill and transport its audiences when "Metamorphosis," "The Duchess of Malfi," and "Video Galaxy," which was written by Theatre School student Jared Hecht, light up the Fullerton Stage.
In November, another set of luminous productions, beginning with the powerful "Vigils," will take place in the Sondra A. and Denis Healy Theatre.
"Vigils is a generous and bittersweet play that asks how to say goodbye, and cope with loss," Tichy said. "Elemeno Pea will make us laugh and also cringe, while we follow sisters grappling with issues of wealth, privilege and changes. The spring will bring another world premiere to the Healy Theatre, with a brand-new piece by Chicago playwright Laura Jacqmin written for the graduating MFA Acting students."
It is seldom that one theater program offers a set of shows that is simultaneously so varied and so human, but The Theatre School masters this duality with poise and vigor.
"Finally, at DePaul's historic Merle Reskin Theatre, we'll bring adventure and imagination to Chicago families with our 'Chicago Playworks for Families and Young Audiences series,' " Tichy said.
This series will commence in October with the adored classic, "The Phantom Tollbooth."
"It is based on Norton Juster's book, The Phantom Tollbooth that was written in 1961," said cast member Taylor Blim. "The story follows a little boy named Milo and his adventures through worlds he never thought were possible. He fights boredom and other demons to save the two princesses, Rhyme amd Reason, to restore peace to the kingdoms of Dictionopolis and Digitopolis. The story plays with the limitless fun one can have with both letters and numbers when you put your mind to it."
The "Chicago Playworks for Families and Young Audiences" series will continue with "Symphony of Clouds," which chronicles the life of young Mozart. It will then conclude with "The Day John Henry Came to School," which explores the profound and timely distinction between technology and reality.
This set of productions will provide something for children and adults alike and, according to Tichy, "will remind us about the wonder and awe that can occur while learning and growing,"
The Theatre School's 2014-15 season is full of the talent, hard-work, and novelty that has established it as one of the most prestigious programs in theater, but it will also foster numerous changes that will establish a stronger student presence within the productions.
"This year we are presenting even more student work in a fully-realized and larger scale of production," Tichy said. "The '14-15 season on the Fullerton Stage will, for the first time, feature the talents of our class of 2015 MFA directors," Tichy said, referring to Kelvin Wong who will direct "Metamorphosis'," and Lavina Jadhwani who will direct "The Duchess of Malfi." "In the past, these productions have been directed solely by faculty members or guest artists, and we're excited to unleash the talents of our MFA Directors on the Fullerton Stage."
The Theatre School's 2014-2015 season will provide something extraordinary and moving for everyone. The productions will leave no stone unturned as they as they maneuver the worlds of heartbreak, change, love, and reality; they are profound, accessible, and are simply not to be missed. As always, student tickets are $5.