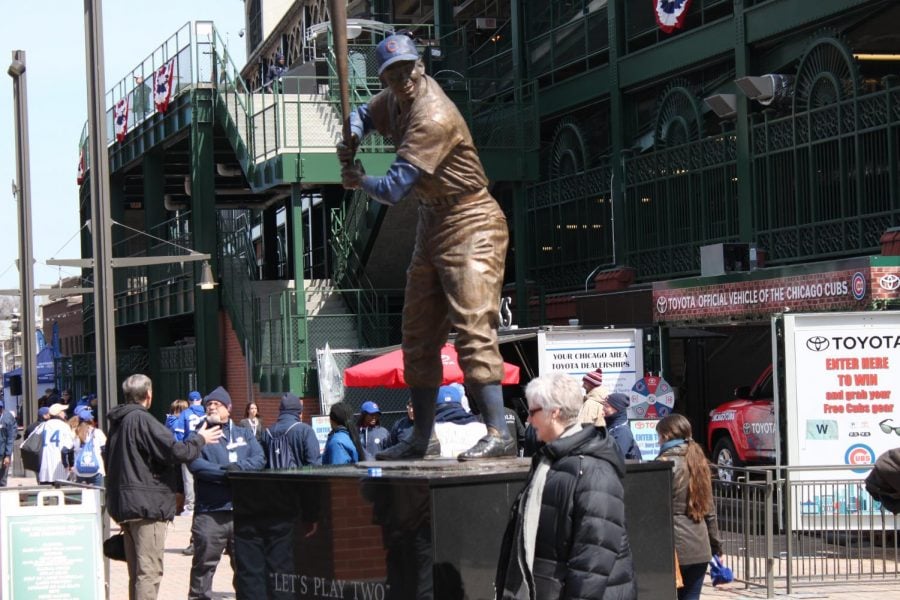 As if 11 days wasn't long enough for Cubs fans to wait to see their team open the season at Wrigley, they were forced to wait another day when snow covered much of the field.
The cancellation didn't damper the joy of Cubs fan Dave Davidson, who has been waiting all winter to see his favorite team play.
"It's like Christmas morning. I've waited all year for this through another rough winter of below-zero temperatures," Davison said. "I didn't think it was that cold (yesterday); I would have stayed."
Fellow Cubs fan Robert Sandhold said he and his friends have not missed a Cubs home opener since 1984. They were on their way to the game Monday, but didn't mind the fact that it ended up being postponed.
"We … turned around and went back when they called the game," Sandhold said.
"I'm glad they called it, that's no fun for anybody."
Davison said he doesn't usually go inside the stadium for Cubs games, preferring to wait out on the street for home runs. But once the game was canceled, he quickly traveled 10 miles to the South Side to watch the White Sox play the Rays.
"I hang outside and catch baseballs," Davison said. "As soon as they called the game I got down on the L and went and checked out the White Sox game because I was determined to see some baseball," Davison said.
The Pirates spoiled the home opener with an 8-5 win.