What's Fresh on HBO
Paterno
In 2011, news broke of  sexual abuse in the Penn State football program with accusations landing on assistant coach Jerry Sandusky. A byproduct of the fallout was the downfall of Joe Paterno, the iconic Penns State football head coach. HBO's "Paterno" follows the coach, played by Al Pacino, as questions swirl about how much he knew and how much of the abuse could potentially have been prevented.
Penn State became a huge source of controversy due to Paterno's handling of Sandusky which, while legally acceptable, was greatly criticised for lack of action. The film shows us the downfall of the once beloved coach as it attempts to retrace his role in the scandal as well as its aftermath.
Al Pacino skillfully portrays a man that is innocent in the eyes of the law but guilty of some wrongdoing in the eyes of many.
While "Paterno" is by no means a concrete recreation of what happened, it is an intriguing portrait of a man who tried to stay out of the spotlight and was swept up in a story bigger than anything he could imagine.
Wyatt Cenac's Problem Areas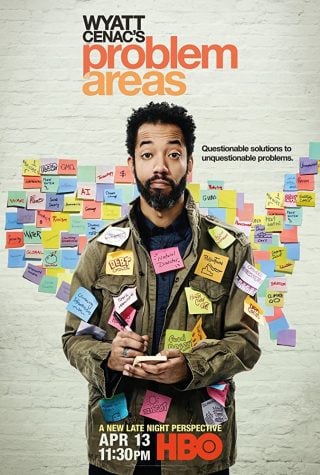 Wyatt Cenac, stand-up comedian and former "Daily Show" correspondent, is taking his talent to HBO to have an important conversation with America. More specifically, the pilot sees Cenac using his show to examine American policing issues and potential reforms.
In "Wyatt Cenac's Problem Areas,"the  late-night platform is used to create a show that combines punchy one-liners and genuine dialogue regarding important social issues. Accompanied by smooth hip-hop instrumentals and entertaining graphics, Cenac incorporates a monologue style along with expert interviews.
The pilot discusses the 2016 killing of Philando Castile in St. Paul, Minnesota. Cenac speaks with the mayor of St. Paul about the city's reaction to the killing,  and together they delve into what police training in Minnesota actually entails. Throughout the show, Cenac calls on people from all sides of the spectrum to chime in on the issue including journalists, activists, lawyers and law enforcement personnel.
If you're looking for a late-night show that is as funny as it is smart, "Problem Areas" is for you.