What's Fresh on Hulu
Handmaid's Tail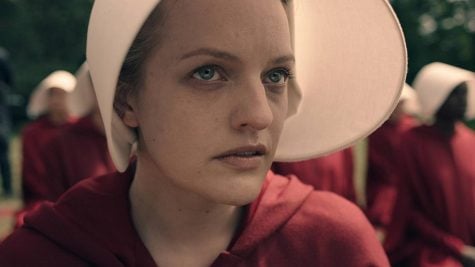 Based off of the dystopian novel of the same name by Margaret Atwood, "The Handmaid's Tale" was the talk of the town following the first season's premiere on Hulu. Since then, the anticipation for what the show's second season has in store has only increased.
Set in a distant future, after the Second American Civil War, women have been forced into servitude and are used specifically for sex and childbearing as "Handmaids." The queen of the Peak TV era, Elisabeth Moss ("Top of the Lake," "Mad Men"), stars as Offred, a Handmaid assigned to work under the strict Commander Fred Waterford. The only issue is, Offred can remember the "time before" in which she lived freely with her daughter. Because she can remember her past life, the quest to escape a life of servitude begins.
The first season premiered to immense critical acclaim and earned Hulu its first Primetime Emmy Award for their original programming. As such, the second season is already being considered an early 2018 Emmy's contender. Before you fall too much behind, you can catch up on all 12 episodes that have aired so far on Hulu.
The Looming Tower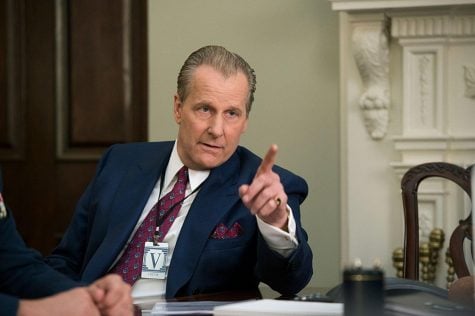 Another Hulu original based on a book, "The Looming Tower" takes its name and premise from the 2006 non-fiction book by Lawrence Wright that traces the "rising threat of Osama bin Laden and Al-Qaeda in the late 1990s and how the rivalry between the FBI and CIA during that time may have inadvertently set the path for the tragedy of 9/11."
This mini-series stars Jeff Daniels as John O'Neill, the chief of FBI's New York-based Counterterrorism Center. Throughout the widely praised show, the FBI in New York and the CIA in Washington, D.C. battle it out over possession of knowledge and information while simultaneously both trying to prevent an attack on U.S. soil.
"The Looming Tower" takes a unique perspective on one of the most infamous events in American history. By being set before 9/11, the show allows the audience to use the over 15 years since the event to create some distance from the topic, making the show all the more intriguing.
The mini-series officially wrapped up on April 18, making the 10-episode series a perfect binge-watch as we continue to patiently wait for spring to arrive.