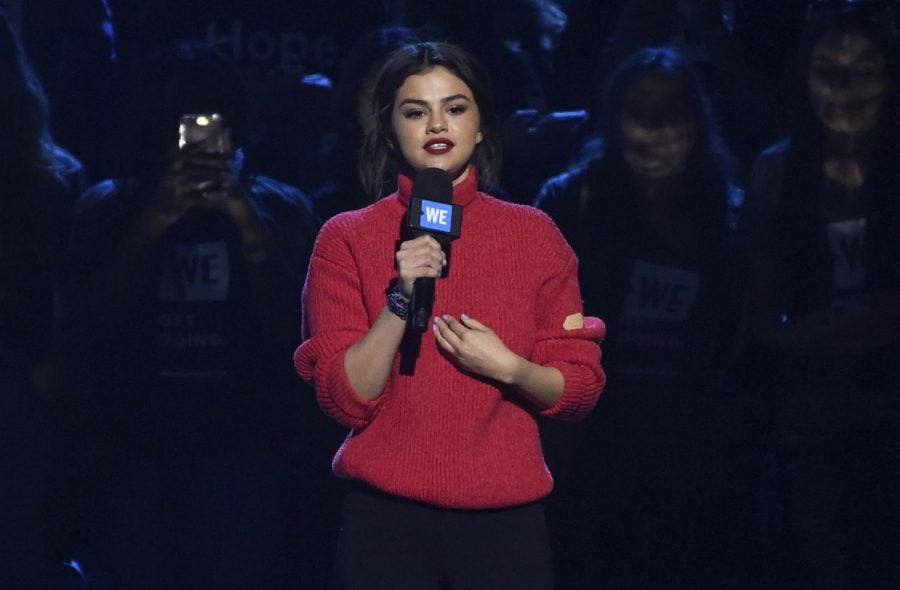 Growing up as a pale-skinned Latina was confusing. I was afforded privileges over my darker-skinned family members as a result of colorism. Not to be confused with racism, colorism is a form of discrimination in which people are treated differently based on social meanings attached to skin color. I, however, did still experience severe oppression and racism in white settings. Yet, I paid more attention to the oppression than the privilege because as a minority, I believed I could not be privileged in the slightest. No one around me ever corrected me on this but instead upheld the notion that Latinxs couldn't be privileged. Nor could they be racist or colorist.
When I started attending college, however, I realized that these beliefs were wrong. Latinx individuals can, in fact, be racist or discriminatory. They can be privileged, too, and it is when we dismiss this truth that we continue to fail other people of color. As I began immersing myself in more of the diverse learning environments offered on campus such as the Office of Multicultural Student Success and various classes on social justice, I became more aware of the injustices I had spread by dismissing my own privilege as a light-skinned Latina and the racism that unfortunately can too often be found in the Latinx community today.
I also became conscious of Latinx representations in media that seemed to favor lighter-skinned Latinas, further enforcing colorism. Celebrities like Selena Gomez, Jessica Alba, Demi Lovato and Camila Cabello are just some examples of who make up our representation.
Olivia Camacho, a senior at DePaul majoring in Digital Cinema, says these white Latinas only represent a small part of the Latinx experience. In her view, a majority of them only claim this identity when it financially benefits them. Jessica Alba and Selena Gomez, for example, bounce back and forth from white characters to Latina characters, never wholly claiming their Latina identity as part of who they are.
"If they're going to vouch for Latinx representation, they need to encompass all of what that means," she says.
Aside from claiming their identity, they need to be more inclusive of and represent darker-skinned Latinas. Moreover, they need to extend their advocacy towards black women and Afro-Latinas.
Gomez has been previously called out for her dismissal of the Black Lives Matter movement and her silence on issues of racism. At the height of the movement, she argued that hashtags didn't save lives before saying she wasn't choosing a side on Twitter. Yet she marched at the March for Our Lives protest and has used the made posts featuring the hashtag "#notjustahashtag" on her Instagram account. Similarly, Camila Cabello and up-and-coming singer Sabrina Claudio have been outed on their usage of the n-word, reinforcing anti-blackness in the Latinx community.
Anti-blackness is something I have seen plague the Latinx community since I was younger with the unjust usage of the n-word and the constant dismissal of the racism black people experience.
Marisa Castillo, a DePaul alumni with a BA in Latin and Latino Studios, agrees. "More than anything, anti-blackness has slowed our ability to collaborate with other social movements and with other communities of color," she said.
There has also been an undermining of black success among prominent Latinx media personalities. Recently, Gina Rodriguez, a Latina actress and social justice advocate, talked about her excitement for "Black Panther" but simultaneously talked about the need for Latinx superheroes.
Camacho says this reinforces anti-blackness and pits two minorities against each other. Yet, a lot of Latinx individuals don't see how this is harmful. In social justice spaces, online or in person, they continue to use the acronym "POC" and words like "we" interchangeably when discussing issues that pertain to racism. While this is a well-intentioned way of proclaiming solidarity, they too often equate their experiences with the plight of black people in America.
"You can't group all minorities together," Camacho says. "We have different oppressions and different experiences."
This is something I regularly think about at DePaul. Though I face my own oppression, I can acknowledge my own privilege, too. This has allowed me to place my gaze outwards, seeking justice not only for my community but for other people of color as well.
I have even tried to connect this issue with the Vincentian question of "what must be done?" This question has been ingrained in my mind since freshman orientation, but there is no solid answer. That doesn't discourage me, or others, from looking.
"These are really complex issues that I don't think have one direct answer or solution," Castillo says. "These are such complex issues, especially when we delve into how celebrities handle social injustice."
While calling out these women on their anti-blackness and lack of acknowledging the privilege their light skin often provides has sparked a conversation about these topics amongst media consumers, an even bigger conversation needs to take place with these women and other light-skinned celebrities who claim to serve as allies for other communities of color.