'The Little Things': A short film's look at depression
Since early childhood twin brothers Adrian and Andrew Nuno have been a dynamic creative duo. As kids, they would often come home from movies and reenact their favorite scenes together. As they began pursuing filmmaking as a career, that playfulness translated into the brothers bouncing creative ideas off each other and creating projects together. Their latest work, which they co-directed and produced, is the short film "The Little Things." It stars co-writer and producer Lauryn Lugo as Teddy, a woman who has suicidal thoughts.
The topics of depression and mental health have been a passion for the brothers for most of their lives. Adrian said it was kickstarted when a girl in their high school committed suicide. They felt like there was a lack of response from the school community, and if students wanted to talk about the incident then they had to take a trip to the counselor's office. There was no open dialogue.
"It angered me that after this thing had happened, where people who didn't even know her were telling her to take her life, that people weren't allowed to have an open discussion about it," Andrew said. "So I let it out in the way I could, which was creatively."
Andrew wrote a slam poem, and the brothers worked with a few other friends to put it in a video. Once the video was online, Andrew said they were contacted by several groups including the McHenry County chapter of the National Alliance on Mental Illness (NAMI). According to their website, the group is a grassroots organization that works to "raise awareness and provide support and education that was not previously available to those in need". The brothers went to one of their meetings to show the video, and afterwards the director of the organization approached them.
"They told us that someone who had been coming to their meetings for years and never spoke saw the video and spoke for the very first time," Andrew said. "Hearing that kind of response completely changed the way that we saw content. That we could give something entertaining, but also something that they could chew on afterwards."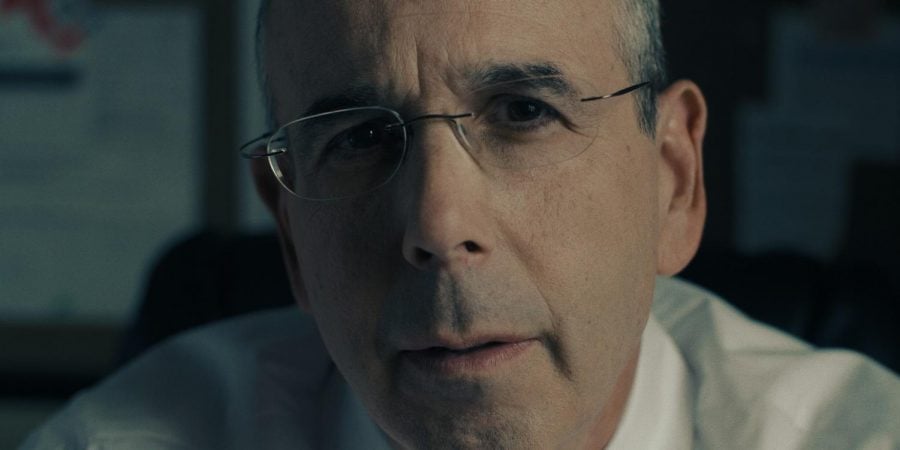 Adrian said they have been working with NAMI for almost four years now, and the group even helped provide one of the locations for the shoot. Andrew said he has been wanting to tell the story of "The Little Things" for about that long, but "the time was just never right for it." However, after meeting Lugo on the McHenry County College speech team and working on a few smaller projects together, the three decided to team up and make a film. Andrew's original story pitch was a man walking about Chicago at night encountering strangers, but Lugo suggested a different angle.
"I said, you guys just did a male with a male lead, you should maybe switch up the story a bit and make it a female," Lugo said.
Additionally, despite the Nunos initially being on the fence about it, Lugo stressed the importance of adding comedy.
"I think that even when things are terrible there is always a place to laugh," Lugo said. "And I think it makes it a little more relatable where it's almost this feeling of 'god this is so terrible, if I didn't laugh I would cry.'"
The brothers really loved the idea because they felt it ended up matching up well with real life stories they had heard from those battling depression themselves. Plus, comedy was a terrific way to lower the audience's defenses, Adrian said, so that when they came at the story with serious themes it would be more effective in opening up a conversation.
And once it was decided there would be a female lead, it went almost without saying that Lugo would take on the role. When playing the main character, Lugo said it was not her goal to create a perfect portrayal, but rather to make it as real as possible and to try and hit on something that mainstream films hadn't yet. She said she hoped the realism would come through because behind Teddy's sarcastic front, she feels almost hopeless.
"My big thing for 'Little Things' besides the humor was to show how sad it is when you don't know why you are sad," Lugo said. "In every portrayal I've seen, especially among young people, there is always a reason … but when you get older and you're sad for seemingly no reason, it's terrifying."
Once they got filming, Adrian said that it felt at times like Occam's razor, where everything that could wrong, did go wrong. Last summer, the filmmakers had to rush to book a new location in just two days, because their original location had been flooded by 20 feet of water. At the new location there were swarms of mosquitoes so big that changes had to be made to the script to get through the day's shoot.
On another day, they heard from weather reports that a storm was coming in, but they weren't sure when – so they just decided to keep an eye out for it.
"As we were getting ready to do our first takes of the night, one of my producers comes over and says, 'one of my friends lives west of here and the sirens are going off there,'" Adrian said. "I had to make a gut call, so I ran in and ruined the take, but I didn't care and sure enough, right after we put things away it started pouring."
Despite these setbacks, Andrew said they are a week or so away from having the final cut. Once that is set, they are trying to set up a screening at DePaul in late May or June, before heading off the festival circuit.
"One of the major points of reference for us while filming was the movie "50/50. I really liked how it could make you cry for both reasons," Andrew said. "I love those kinds of films and I hope that's what we can do with this short film."
View Comments(1)