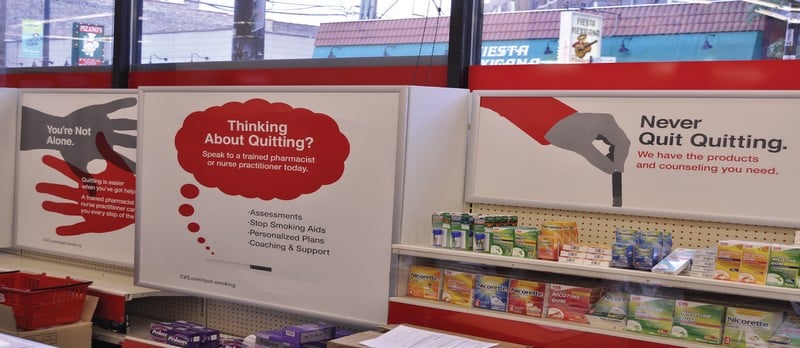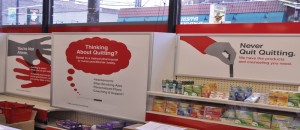 CVS is now a smoke-free zone.
As of Sept. 3, the pharmacy and general store no longer sells tobacco products. This move comes on the heels of several nationwide tobacco tax increases, which especially in Chicago, have made it more expensive for suppliers and customers to buy tobacco products.
According to The Wall Street Journal, these tax increases have resulted in an almost 4 percent decrease in tobacco sales since 2013.
This move is a major step in the company's rebranding as a dedicated health chain, CVS Health. The company even has a new tagline: "Health is everything."
In an interview with the Chicago Tribune, CVS Health's CEO Larry Merlo said the decision reflects the company's "broader health care commitment." "What this says about CVS is that we're a pharmacy innovation company that is at the forefront of a changing healthcare landscape, and it helps us to play a bigger role in health care," Merlo said.
With pressure from numerous health lobby groups such as the American Lung Association and declining sales of tobacco products across the country, it's not surprising that CVS Health executives would want to dump tobacco.
With cigarettes off the shelves, the company can now focus on penetrating the dedicated wellness market.
The move will cost CVS Health an estimated $2 billion annually, but will also put them in a prime position to compete with chains like Walgreens and Rite-Aid and small business pharmacies alike.
Increased partnerships with local hospitals, more amenable to the company now that they are tobacco-free, also mean that CVS Health will likely see an increase in prescriptions and referrals.
Paul Argenti, a corporate communications expert and professor at Dartmouth College, said the company will "end up getting more than $2 billion in reputational capital and kudos."
For the average patrons of the brand's 7,700 locations and 900 clinics, however, very little will change.
CVS Health will continue to function as a general store despite its rebranding, and there are currently no plans to cut the sale of other possibly "unhealthy" products such as alcohol and sugary treats. CVS Health's switch to being tobacco-free will be a push in the right direction for quitting smokers who need a late-night nicotine patch – and some ice cream.