An Interview with Post Animal
At 1:50 p.m. on Friday, Chicago-based rock band Post Animal made their debut at Lollapalooza. And what a debut it was.
With an impressive turnout for an early afternoon show, the band was able to capitalize on the opportunity to play to a diverse crowd that might not typically seek out their music on their own. Their music also helped to diversify the genres present at the festival, becoming a big fish in a small pond when it came to rock & roll at Lollapalooza.
But when it comes to your debut at such a festival, the setlist can make or break a performance. That's where Post Animal took the time to whittle down the songs they'd been playing on their summer tour to meet the 40 minutes of stage time that they're allotted.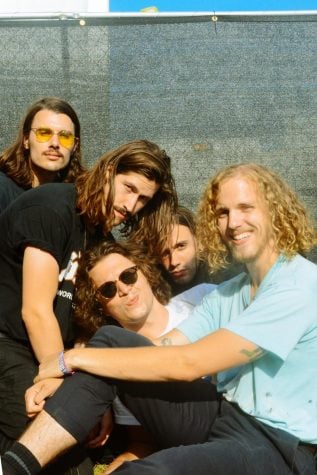 "We had the most terrible session of cutting songs," said guitarist and keyboardist Jake Hirshland. "We made sacrifices and played everything we felt we must play."
Fresh off of a successful debut full-length album, "When I Think of You in a Castle," which was released earlier this year, Post Animal took the opportunity to play on their home turf, rewarding local fans and undoubtedly gaining more.
The album was recorded over the course of eight days in a cabin on the edge of Paw Paw Lake in Michigan, the perfect place for the solitude necessary to pull together such a cohesive work in such a short amount of time. With such a tight time frame for recording, the band worked 12-14 hour days in the cabin to make sure the album really came together.
"We just wanted to go a little bit away from the city and get some serious, undistracted time," Hirshland said.
And that decision seemed to pay off with this album propelling their careers even further. In 2018 alone, the band has played huge festivals like Shaky Knees and Bonnaroo in addition to their first appearance at Lollapalooza.
You can see Post Animal in Chicago on August 13 at 1st Ward/Chop Shop and August 18 as part of The Big North 2018 at Half Acre Beer Co. If you can't make it to these shows but still want to check out a Post Animal show, Hirshland promises, "There will be dates."