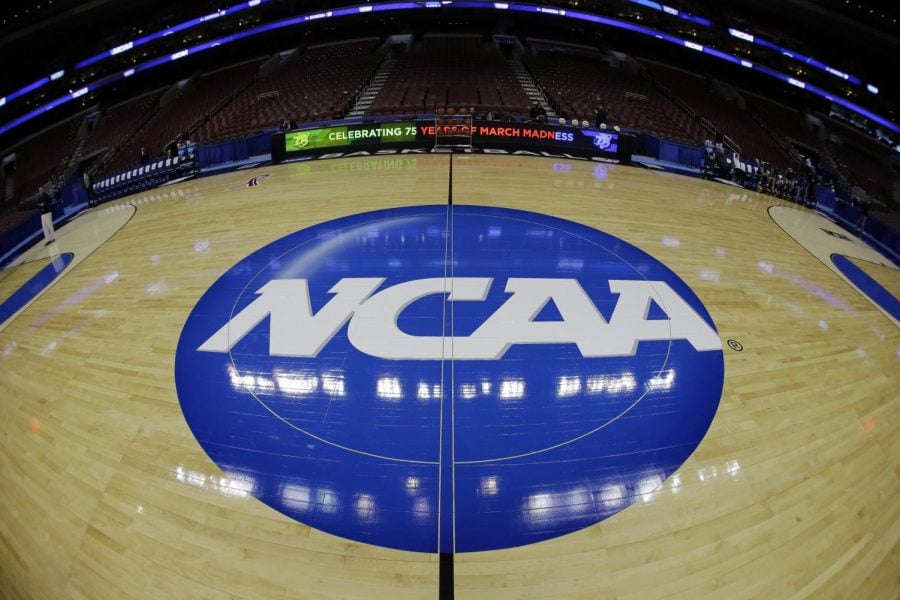 Just under a year ago, the NCAA received a swift reminder that massive changes were necessary when the FBI arrested 10 men, including four assistant coaches from Oklahoma State, USC, Auburn and Arizona.
Shortly after their arrests, the NCAA announced they had developed a Commission on College Basketball to look into corruption surrounding collegiate athletics and provide recommendations to fix the widespread problem. After the Commission provided their recommendations in April, the NCAA responded Wednesday with changes emphasizing three key areas: Basketball, enforcement and outside voices
"This week, we delivered on a promise made just months ago to make profound and meaningful changes to college basketball," said the NCAA leaders in a join statement. "Ultimately these decisions will support the success of student-athletes both on and off the court."
The statement added the NCAA will prioritize the interests of student-athletes over every other factor.
Here is a look at how these changes, effective immediately, will impact college basketball moving forward.
Basketball
NBA Draft/Agent Adjustments
This change was aimed at providing student-athletes more freedom and flexibility to decide about going pro or returning to school.
Previously players had to declare their intentions 10 days prior to the draft but will now able to participate in the NBA draft with the option of returning to school if they go undrafted as long as they inform their institution before 5 p.m the Monday following the draft. Schools will also be required to pay for tuition, fees and books for basketball players who leave school and return later to the same school to earn their degree, if fewer than 10 years had passed since they left school.
Players will also have the chance to be represented by a certified agent beginning after any basketball season if they request an evaluation from the NBA Undergraduate Advisory Committee. High school players may also be represented beginning July 1 before their senior year in high school, as long as they have been identified as an elite senior prospect by USA Basketball.
Agents will also be allowed to pay for meals and transportation of players and their families if the expenses are related to the agent selection process. This new rule comes with the stipulation that students cannot miss class and the money must be spent where the student lives or attends school.
Increase in Official Visits
The changes aren't just limited to the NBA draft process as students athletes will also be afforded 15 official visits, paid for by the school, which can begin as soon as Aug. 1 the summer before their junior year in high school.
Athletes can take five visits between August 1 and the end of their junior year of high school, in addition to five more visits between the end of their junior year and Oct. 15 after their high school graduation.
Athletes can also complete five more between Oct. 15 after their high school graduation and the remainder of their college eligibility.
Schools on the other hand will be able to pay for 28 official visits for recruits (34 for national service academies) over a rolling, two-year period, however, a student-athlete can only visit a school once per year. Unofficial visits may not begin before Aug. 1 of the student's sophomore year of high school.
Minimizing harmful outside influences
One of the concerns about the current college basketball landscape has been the various AAU tournaments and especially the uncontrolled environment.
Moving forward, basketball-related events will undergo more rigorous certification requirements to ensure transparency in operations and finances. This change will not become effective however until Jan. 24, 2019.
The recruiting calendar will receive a makeover as more restrictions will be placed around events not sponsored by high schools, but the new rules will allow coaches to attend more high school sponsored events. Under the refined rules, coaches will also receive added four-day recruiting periods (Monday through Thursday) in April, but not an increase on the limit on days individual coaches can recruit.
Coaches will also be allowed to attend the NBPA Top 100 Camp in Mid-June, as well as, events during the last two weekends of June provided they are approved by the National Federation of State High School Associations. In July, coaches may also attend one weekend youth basketball event in early July.
Reporting Outside Income
Given the improper relationships that came to light with Adidas and the schools initially involved in the probe, the NCAA will also be keeping a closer eye on the relationship coaches and athletics staff have with outside companies. Coaches must report to the university's president or chancellor athletics-related income of more than $600 from any source outside their school. This includes endorsement or consultation contracts with apparel companies, manufacturers, television or radio programs, as well as, income from ownership, control or management of a foundation.
The NCAA also announced they plan to seek agreements with apparel companies on expectations for accountability and transparency involving their involvement in youth basketball.
Enforcement
Refining the Enforcement System
With many rules enforcement cases around the sport often dragging out over multiple years, the NCAA is also attempting to make the process more concise in hopes of minimizing legal fees for all involved.
As a term of employment, school presidents and athletics staff must commit contractually to fully cooperate in investigations and the infractions process.
Those charged with investigating NCAA cases can accept information from another administrative body, including a court of law, government agency, accrediting body or a school-authorized commission.
When schools and the NCAA staff agree on the facts of the case, they may work together on a resolution, including any penalties. The agreed-upon penalties must be approved by the NCAA Division 1 Committee on Infractions.
Those who break the rules will not be getting off easy however. University presidents and chancellors will now be held personally accountable for their athletics program following the rules. Stronger penalties could include lengthier postseason bans (up to five years), longer head coach suspensions (could extend beyond one season), longer employment limitations for coaches and staff who violate rules (including the potential for lifetime show-cause orders), increased recruiting restrictions and the loss of all revenue associated with the Division 1 NCAA Men's Basketball Championship.
Outside Voices
Independent Investigators and Decision-Makers
For complex investigations involve potential conflicts of interests, two independent groups will be appointed to oversee the investigation and resolution of cases that would be characterized as "complex".
These cases could involve the possibility of major penalties or alleged violations of core NCAA values, such as academics and the well-being of student athletes.
Multiple parties may request that a case be deemed complex including school representatives, NCAA Division 1 committee on infractions members or NCAA enforcement staff.
The first independent group will include both external investigators with no school or conference affiliations and select enforcement staff. The second group, composed of 15 individuals with backgrounds in law, higher education or sports and also not affiliated with schools or conferences will review the findings from the first group, oversee the case hearing and decide on any penalties.
Moving forward at the 2019 Convention, five independent members will be added to the NCAA Board of Governors, which is responsible for oversight of the entire Association. Each member will be nominated by the Board of Governors Executive Committee, approved by the full board and serve a three-year term, which can be renewed once.
The terms of independent board members are longer than those served by school representatives. If the changes to the board composition are made at 2019 NCAA Convention, they will go into effect on Aug. 1 2019.