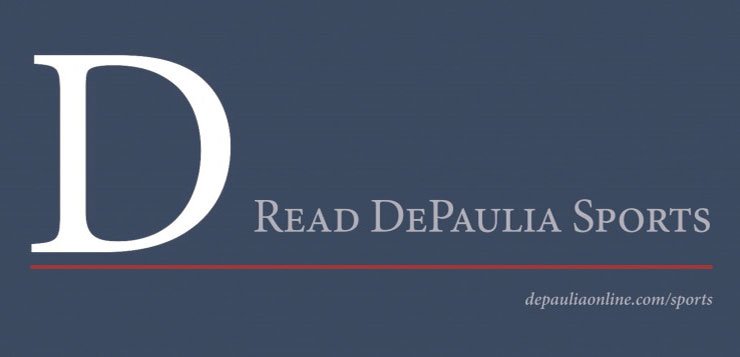 It may still be summer break for many DePaul students, but DePaul women's soccer team has hit the ground running in the month of August with a scrimmage against Northwestern and is set to open their regular season Thursday night against SMU.
After a couple games in the spring, DePaul erased a 1-0 deficit to top Northwestern 3-1 at Wish Field on Friday.
DePaul senior forward Franny Cerny, who led the team with 10 goals last season, said she's been pleased with how the team has performed through the spring and summer as they head into the season coming together well as a unit.
"I think we have definitely been able to come together more as a team," Cerny said. "I think we've been all working really hard together and I think that's started to translate right into our season, we have a really hard working team this year and I think that stemmed from all the hard work we put in during the spring and the summer, individually and as a team, and I think now we're all on the same page ready to grind for the season."
In DePaul's win over Northwestern they also welcomed back Chelsey Henry, who appeared in just six games last season before suffering a season-ending injury and Bina Saipi, who also redshirted last season after starting six games her freshman year. DePaul head coach Erin Chastain said it's nice to be getting healthy as the season opener approaches and also was pleased with the work put in by the rest of the team so far.
"I think it's gone well we got some bodies back, we had a lot of kids out last year and they worked really hard to come back," Chastain said. "Two of our kids that started in our exhibition against Northwestern, one had been out for 16 months and one had been out for 11, so they've worked hard to get back and then we're getting close to healthy which is nice."
One player DePaul is hoping to get back in the lineup soon is Kentucky transfer Jessica Lazo, who has three years of eligibility left after competing in eight games for the Wildcats during her freshman season. Cerny was excited to add another option up front with experience from a school like Kentucky.
"I think it's definitely exciting for sure, we didn't get too many attacking players, like new players that's always great to have a new attacking player come in and from a great school like Kentucky. The fact that she already does have a year under her belt always helps with experience and everything," Cerny said. "I think once we are able to get her back in and healthy it's going to be a great new dynamic to add up top."
Chastain added she expects Lazo to make a big impact for the Blue Demons when she joins the team.
With a game under their belt, senior Elizabeth Parrilli looked back at a tough stretch of two-a-day practices and credited the coaches and her teammates for a strong performance against Northwestern, who had won the previous two matchups.
"Northwestern for us, we play them and a lot of times we let the mental aspect get into it," Parrilli said. "We know a lot of girls on the team we're both pretty local but I think when it came down to it our team really worked together as a group and less individualistic more than anything and I think that's really what worked for us."
The senior midfielder added she was happy with the way the team moved the ball and noted this teamwork will be important to take into the regular season.
The Blue Demons are going to face stiff tests early with a preseason schedule that includes matchups against SMU, Illinois, Minnesota and Alabama to go along with Loyola Chicago who they last played in 2015 and tied 0-0 after two overtimes. Chastain said the idea behind another challenging nonconference slate is once again to get her team ready for when conference play hits in late September.
"Obviously the schedule is designed to get us ready for conference and the Big East Conference is a great women's soccer conference," Chastain said. "So certainly playing teams from the American Athletic and the SEC and the Big Ten will help get us ready for that slate."
Parrilli agreed this slate of games would have DePaul prepared when they open Big East play against Seton Hall, but said she also likes how they are heading into the early part of the year.
"We've had some tough preseasons in the past but right from the beginning we stepped up big time and came out with a good win (against Northwestern)," Parrilli said. "I think these challenging games are really going to set us up to be prepared and ahead of the game going into conference and I know we're just going to bring it every game, we just have a really good atmosphere here."
The Blue Demons also received good news late last week as Cerny was named to the Preseason All-Big East Team, after being named as First-Team Big East honoree at the end of last season.
"I think it's exciting," Cerny said. "I never really like to receive awards because I feel like it's always more of a team so it is a nice recognition but I feel like it's just a good marker to show that our team is being recognized as well."
Cerny added it's also nice to know people are paying attention to DePaul. Her coach Chastain praised the senior's leadership and expressed excitement about this season.
"She's been great, she's been a leader from the get go," Chastain said. "She's one of our captains, she's a special player, really looking forward to what she's going to do this year."
The Blue Demons opened the home portion of their schedule Sunday at noon against UMass Lowell.