NCAA trial hits assistant men's basketball coach
The FBI's sweeping investigation into bribery and corruption in college basketball hit the courtroom this week, featuring testimony on Thursday from Brian Bowen Sr., the father of former five- star recruit Brian Bowen II.
Answering questions about a $100,000 payment from Adidas executives James Gatto and Merl Code and sports agent Christian Dawkins to send his son to the University of Louisville, Bowen Sr.'s made other allegations that landed on DePaul's coaching staff.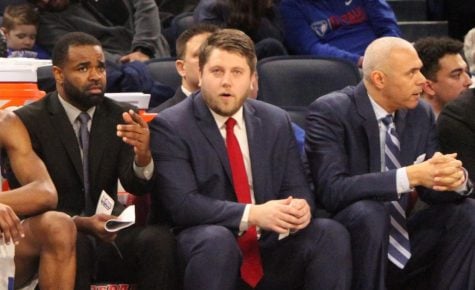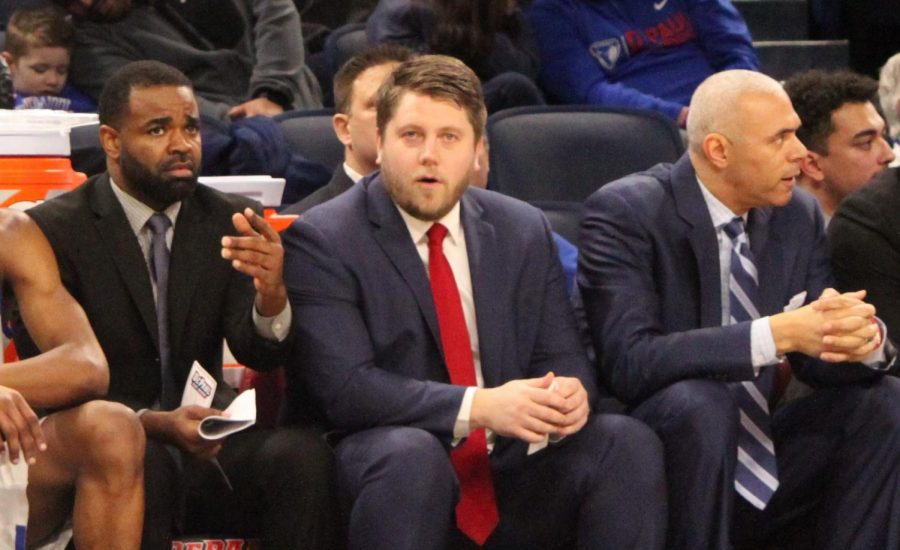 While on the stand, Bowen Sr. said DePaul assistant coach Shane Heirman paid him $2,000 per month to send his son to La Lumiere High School in La Porte, Indiana. Heirman left La Lumiere in 2017 to join Dave Leitao's coaching star along with Tim Anderson, who worked with Bowen II's AAU team, the Nike Elite Youth Basketball Association's (EYBL) Mean Streets in Chicago.
Bowen Sr. also said he was paid $5,000-8,000 per month by Mean Streets to have his son join their program, but never mentioned Anderson specifically. Before the trial began, Anderson and Heriman were both named on a list of "relevant individuals" presented to jurors. Jurors were told the individuals listed are not necessarily wrongdoers.
DePaul University was listed as one of a series of schools that may be mentioned in the trial, including Arizona, Louisville, NC State, Miami, LSU, Oregon, DePaul, Creighton, Texas, Oklahoma State and USC.
"DePaul University takes seriously the high standards of conduct expected in our athletics department," a university spokesperson wrote in a statement. "To date, federal prosecutors have not contacted us about the investigation into college basketball recruiting or statements included in testimony this week in federal court in the Southern District of New York. We will fully cooperate if contacted in the future by federal law enforcement, the Department of Justice or the NCAA."
DePaul's athletic department did not grant e DePaulia's request for interviews with athletic director Jean Lenti Ponsetto, head coach Dave Leitao, Heirman and Anderson.
Bowen II was one of DePaul's top targets in the 2017 recruiting class, alongside his former high school teammate Tyger Campbell. Over Leitao's second term with the Blue Demons, his program has developed something of a rapport with the La Lumiere. Ultimately, Leitao gave the school's head coach a job on his own staff; a move that was widely viewed as a means of courting Bowen II and Campbell.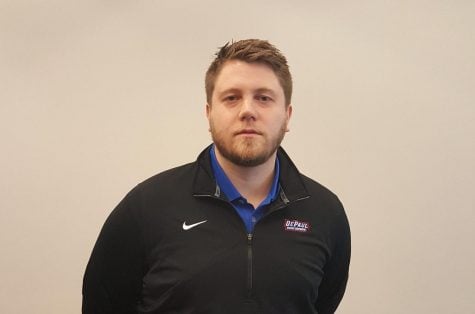 Xavier Ortega | The DePaulia
In early spring of 2017, Bowen toured DePaul's campus on an unofficial visit, but ultimately made an out-of-the- blue commitment to e University of Louisville a er they entered the fold late in his recruiting process. Bowen left Louisville shortly after the scandal went public, made a brief stop at the University of South Carolina and now plays professionally in Australia.
In August, court records made public a text message from Louisville head coach Rick Pitino to a former assistant coach alleging that DePaul offered $200,000 to Bowen Sr. for his sons services.
"Coach DePaul [sic] trying to pay Bowen 200 k to come here. Crazy world!" Pitino wrote.
Just hours a er the text found its way into the news cycle, Pitino said the text was a joke stemming from a baseless rumor. Rick Carter, former associate head coach at DePaul, tweeted that no money was ever offered by DePaul and that the Blue Demons tried to hire staff in order to draw Bowen II too DePaul.
"I said to [my former assistant coach] Kenny Johnson on the phone, 'I don't believe a word of it,'" Pitino told the Louisville Courier-Journal. "Where would DePaul get $200,000 to pay Brian Bowen? ere's no truth to what this guy said. He's a nobody in the business. He hates DePaul, this guy."
Pitino was red from the University of Louisville shortly a er news broke that Bowen accepted $100,000 to enroll there.
"DePaul University takes seriously the high standards of conduct expected in our athletics department and will not tolerate deviation from those standards," a DePaul spokesperson said in a statement following reports of Pitino's text message. "To date, neither the NCAA nor federal prosecutors have contacted us about this matter. We will, of course, fully cooperate if contacted in the future by the NCAA or federal law enforcement."
e current trial in Southern District of New York is a criminal trial for felony wire transfer fraud, but many of the allegations made over the course of the trial are likely to only constitute a violation of NCAA amateurism rules. To date, the NCAA has not taken any public action on the most recent allegations.