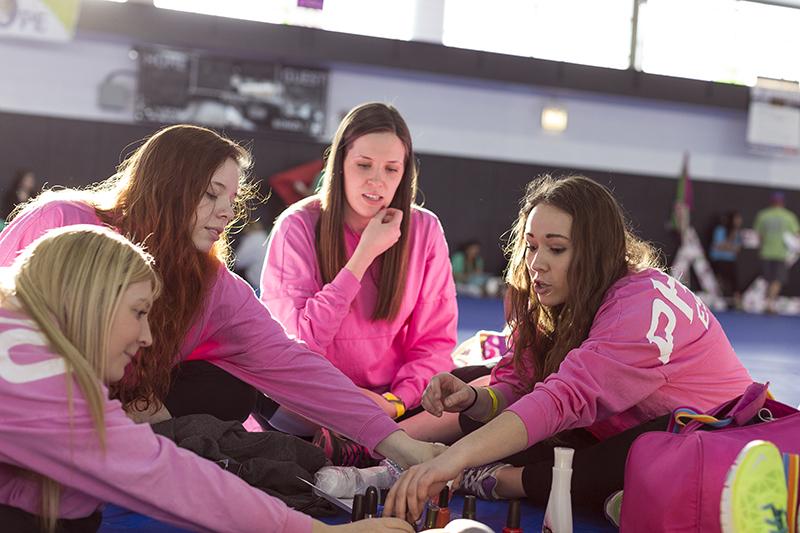 Arthur Ortiz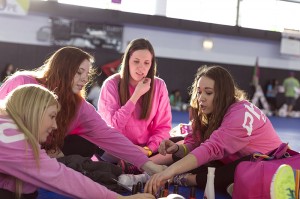 The ever-growing Greek life at DePaul will continue to develop as fall recruitment begins this week with meeting new people, participating in community service, countless leadership opportunities and expanding one's resume all adding to the allure of rushing for a fraternity or sorority.
Registration for Panhellenic recruitment ended Sunday and this year the incoming class is expected to be even larger than usual. Maddi Ulrich, DePaul junior and Panhellenic Council President, said, "We've noticed a lot of interest this year which is really getting Panhellenic and our eight chapters really excited to see what happens."
DePaul, a university not exactly known for its Greek life, still has plenty to offer those who join—even without houses or as many members as state schools.
"I would be willing to argue that our chapters [in all of Fraternity and Sorority Life) are extremely philanthropically driven, full of motivated members who want to make this community one of the strongest and most impressive at DePaul, and that we have an incredibly unique experience," Ulrich said. "While we may not be your 'typical' Greek school, we have a ton of benefits that make this a truly one of a kind, life-changing experience."
It is safe to assume that Taylor Fischer, DePaul junior and member of Delta Zeta, would agree with Ulrich. Fischer is a firm believer that Greek life has significantly enriched her life at DePaul for the better.
"Joining Delta Zeta was the best decision of my college career thus far. The friends I've made, the opportunities I've been given and the crazy stories along the way have made these past two years incomparable," Fischer said.
Admittedly, there is no lack of negative conations towards Greek life as well. This is especially true regarding fraternities and the men who are apart of them. However, when asked what they search for in PNMs—potential new members for those in the know—the answer was admirably proper.
"We're looking for guys that are open minded and teachable so we can mold them into true gentlemen." Nick Cannella said, DePaul senior and member of Sigma Alpha Epsilon.
With eight sororities within the Panhellenic Council, six fraternities in the Interfraternity Council and 14 multicultural sororities and fraternities making up the Multicultural Greek Council, there are plenty of options for those looking to find their home away from home in DePaul's Greek life.