DePaul assistants Tim Anderson, Shane Heirman named in NCAA trial for paying player in high school
As the trial surrounding the NCAA's corruption scandal continues, Brian Bowen Sr., the father of former five- star recruit Brian Bowen II, made new allegations about DePaul assistant men's basketball coach Shane Heirman, and now a second DePaul assistant Tim Anderson.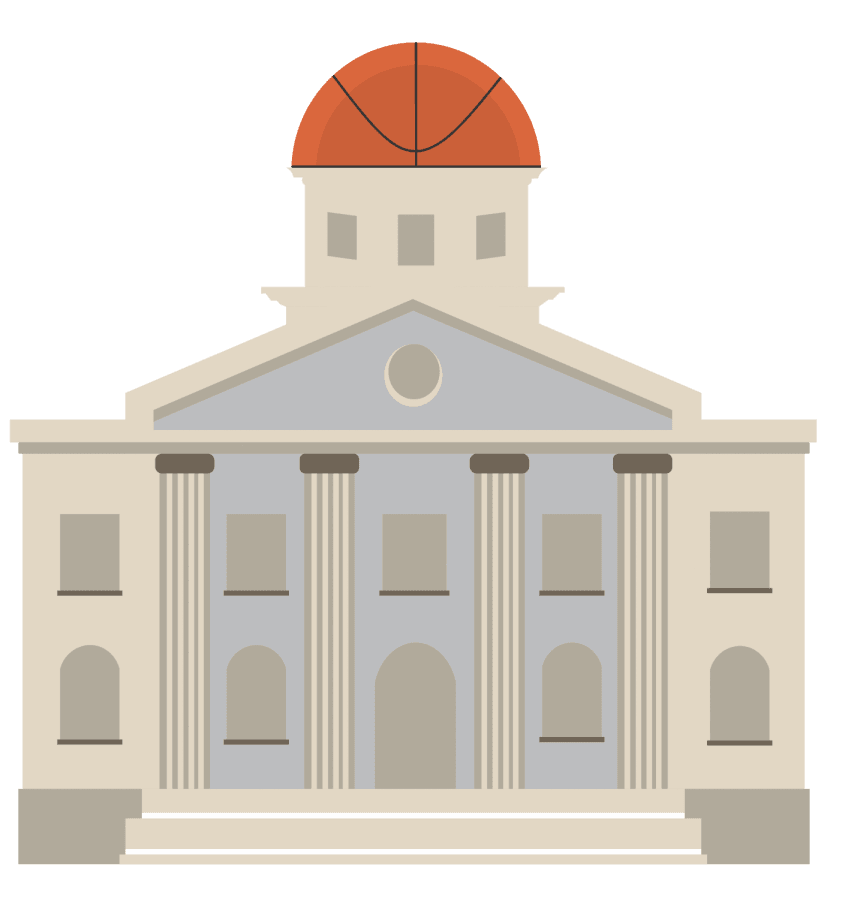 Brian Bowen Sr. testified Tuesday that Heirman paid him $8,000 "over a series of months," to have his son play for La Lumiere High School. He said Heirman, who was the head coach at La Lumiere at the time, also paid him $1,400 per month for a condo on the lake.
Bowen Sr. also testified that Anderson paid him $1,500 to have his son to play for the Mean Streets AAU program in Chicago, where Anderson was a coach at the time. Bowen Sr. testified last week that he was paid $5,000-$8,000 to have his son play for Mean Streets, but never mentioned Anderson, specifically.
Anderson and Heirman were both hired while DePaul was actively pursuing Brian Bowen II and Tyger Campbell, who went to the same high school, but neither coach was employed by DePaul when the alleged payments took place.
"DePaul University takes seriously the high standards of conduct expected in our athletics department," a university spokesperson said in a statement after Bowen Sr.'s testimony. "To date, federal prosecutors have not contacted us about the investigation into college basketball recruiting or statements included in testimony this week in federal court in the Southern District of New York. We will fully cooperate if contacted in the future by federal law enforcement, the Department of Justice or the NCAA."
At Monday's Chicago college basketball kickoff luncheon, DePaul head coach Dave Leitao briefly addressed last week's testimony.
"I've paid very little attention to it," he said. "Mostly because we've been through this before and our recruitment of young men didn't start last week, this was some time ago. So our university has addressed all of those issues before and if there is anything new that comes up, which I don't anticipate, then we'll address it then. But our president, Jeanne our athletic director, they have been very comfortable with where we're at and what transpired."
Leitao also said Heirman will "absolutely" be on staff this coming season. "DePaul conducted a thorough review of its men's basketball program after the federal investigation into corruption and bribery in college basketball was made public in September 2017," a university spokesperson said in a statement to The DePaulia after Leitao spoke to the media on Monday. "We will continue to monitor the legal proceedings and review any further developments and of course will fully cooperate if contacted in the future by federal law enforcement, the Department of Justice or the NCAA."
After Bowen Sr.'s testimony two weeks ago, when he first said Heirman paid him, DePaul released a statement saying again they have not been contacted by prosecutors in the NCAA corruption trial, in the exact same statement released for the most recent testimony.
Bowen II was one of DePaul's top targets in the 2017 recruiting class, alongside his former high school teammate Campbell. Over Leitao's second term with the Blue Demons, his program has developed something of a rapport with the La Lumiere, rostering five players over the last two years. Ultimately, Leitao gave the school's head coach, Heirman, a job on his own staff; a move that was widely viewed as a means of courting Bowen II and Campbell.
In early spring of 2017, Bowen II toured DePaul's campus on an unofficial visit, but ultimately made an out-of- the-blue commitment to The University of Louisville after they entered the fold late in his recruiting process. Bowen II left Louisville shortly after the scandal went public, made a brief stop at The University of South Carolina and now plays professionally in Australia.
In August, court records made public a text message from Louisville head coach Rick Pitino to a former assistant coach alleging that DePaul offered $200,000 to Bowen Sr. for his son's services.
"Coach DePaul [sic] trying to pay Bowen 200 k to come here. Crazy world!" Pitino wrote.
Just hours after the text found its way into the news cycle, Pitino said the text was a joke stemming from a baseless rumor. Rick Carter, former associate head coach at DePaul, tweeted that no money was ever offered by DePaul and that the Blue Demons tried to hire staff in order to draw Bowen II to DePaul.
"I said to [my former assistant coach] Kenny Johnson on the phone, 'I don't believe a word of it,'" Pitino told the Louisville Courier-Journal. "Where would DePaul get $200,000 to pay Brian Bowen? There's no truth to what this guy said. He's a nobody in the business. He hates DePaul, this guy."
Pitino was red from the University of Louisville shortly after news broke that Bowen Sr. accepted $100,000 to enroll there.
The current trial in Southern District of New York is a criminal trial for felony wire transfer fraud, but many of the allegations made over the course of the trial are likely to only constitute a violation of NCAA amateurism rules. To date, the NCAA has not taken any public action.