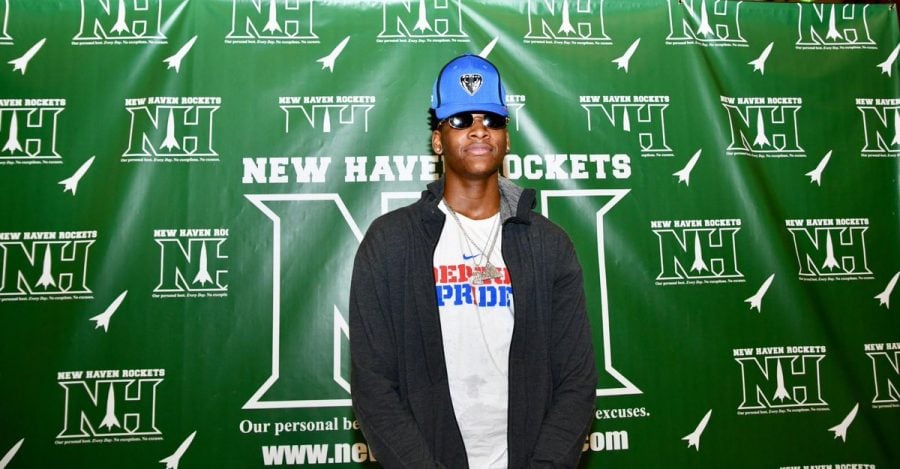 Photo Courtesy of New Haven High School
It's official. DePaul fans can finally breath. All three of DePaul's commits Romeo Weems, Markese Jacobs and Oscar Lopez put pen to paper Wednesday signing their National Letters of Intent to attend DePaul next fall.
DePaul currently holds the third best class in the Big East trailing only Villanova and Xavier and are also ranked No. 20 nationally, according to the 247Sports Composite rankings.
Fittingly Romeo Weems, who was first to jump on board in May, signed his paperwork at a signing ceremony Wednesday afternoon in the same gym he committed to the Blue Demons earlier this year.
In a video posted on Twitter, DePaul head coach Dave Leitao expressed excitement about having Weems on board.
"One of our most significant signings in a long, long time is Romeo Weems," Leitao said. "A top-30 talent who comes with a tremendous amount of international experience, a guy that what I call in baseball terms a five-tool player. He can shoot it, he can rebound, he can handle the ball, he plays defense, he blocks shots and he steals. Having all those things and particularly with that international experience is something that we'll really, really need as he'll step on the floor right away and contribute early on in his career."
After announcing his decision, Weems explained his reasoning for committing to DePaul with a simple "why not DePaul?" that would become a familiar phrase with Jacobs as well.
"I like the environment there, it's not too much and it's not too little," Weems said. "It's a basketball city, it's a big city, I played AAU there so I was in Chicago a little bit. I had fun there, I liked the campus, the arena was new."
The Blue Demons weren't done adding top 100-propects. After seeing Lincoln Park small forward Terrance Shannon re-open his recruitment just days after committing to DePaul, the Blue Demons added another top-100 player in Jacobs, who picked the Blue Demons after backing away from Kansas in August.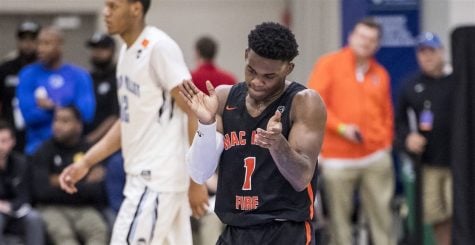 After taking a page out of former DePaul player Quentin Richardson's book with his commitment to the Blue Demons, Jacobs followed that up on Wednesday with a similar messaging probing "why not DePaul?"
"When I re-opened me recruitment, nobody showed me more love than DePaul," Jacobs said. "Coach Leitao made it clear to me how much he wanted me to be a part of what he's building. They have a plan in place for me, which includes a heavy focus on academics. DePaul is [part of] the largest catholic league in America and always has [been] regarded as one of the best academic institutions in the country.[And] for me to go for free I'm from Chicago where nothings handed to you. You got to work for everything here."
In another video posted on Twitter, Leitao stressed the importance of what Jacobs' decision meant specifically as a Chicago player that opted to stay home. Jacobs is currently the No. 1 rated point guard in Illinois, according to 247Sports.
"It goes without saying how excited I am to bring Markese Jacobs into our program," Leitao said. "First and foremost, he's a homegrown talent the best player here in the city of Chicago. It's something that our fans, our program and everybody including myself has long wanted."
Leitao then turned his attention to the court, where Jacobs' talent and athleticism are apparent in just about any film you watch of him.
"One of the most important things that he does is bring an energy to the basketball floor, he plays relentless on both ends of the court, he shoots the basketball which in today's day and age is very, very important," Leitao said. "He's a tremendous athlete who plays extremely hard every single possession so he is a guy that on the perimeter can throw an alley oop but most importantly at 5-10 can catch an alley oop that will bring great excitement to our basketball program and especially the fans here in Chicago."
The third member of the class is Oscar Lopez, who rounded out the day signing his letter of intent Wednesday evening.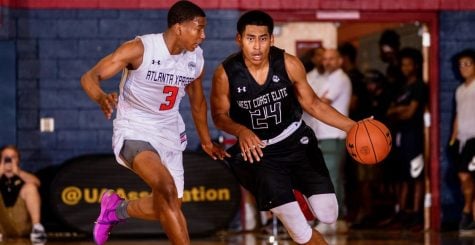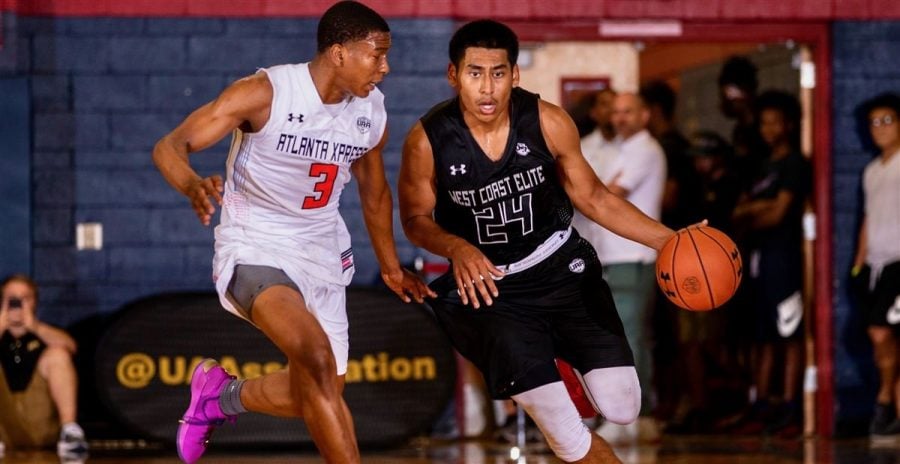 Lopez is a three-star prospect according to 247Sports.com, and really began to garner attention when joined the West Coast Elite Under Armour AAU program last spring. After visiting DePaul earlier this fall, it didn't take long for Lopez to jump on board with the Blue Demons.
"When I came on my visit, right when I came I just felt like I was comfortable," Lopez Jr. said about DePaul after committing. "Like I was home, talking with the coaches and talking with the players. Chicago is a great city; I love the city of Chicago. I went on my visit to Colorado too and just after comparing everything I chose DePaul from there."
Although he is from California, Leitao credited the Chicago brand of basketball Lopez plays, as well as his versatility as some of the things DePaul liked.
"Of all the things we value most about basketball, Oscar Lopez brings the grit and toughness that I think everybody appreciates about DePaul basketball, especially here in the city of Chicago," Leitao said. "He's a guy from Southern California that's grown up hard, he loves the game, you can't keep him off the court, he can shoot it, he can pass it, he's athletic, a guy that will be so multi-dimensional the way the game is now played on the college level, he can play the one, the two, the three, a lot of things that we're adding very, very good production to our basketball program."
The Blue Demons are not quite done yet and are still hoping lure back Shannon, who included DePaul in his final six earlier this month along with Georgetown, Florida State, Texas Tech, North Carolina and Illinois.
The early signing period runs through Nov. 21, 2018, before the regular period begins on April 17, 2019.