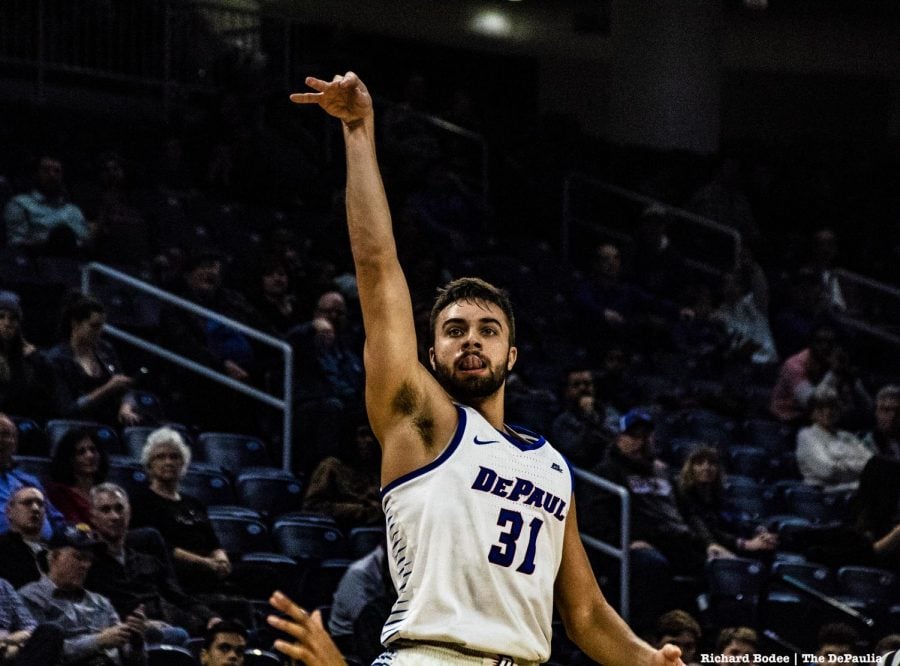 For the second time this season, senior guard Max Strus was awarded Big East Player of the Week honors.
Strus averaged 30.5 points and 10.5 rebounds with a combined 13 3-pointers helping the Blue Demons secure two wins over Chicago State and UIC. In the process, Strus also moved up to No. 17 all-time in career 3-point field goals made at DePaul.
"Teammates were getting me open, I had a lot of open shots," Strus said after DePaul's win over UIC. "Shots that I could make. I think I missed a couple that I should have made and I'm not happy about that. But I'll take the game today. Devin [Gage] was finding me in transition and my teammates were finding me in open spots and I was just making open shots."
Strus is also highly ranked in a number of Big East categories including leading the conference with 3.6 3-pointers per game and he is also second with 8.4 rebounds per contest. His average of 20.4 points per game is also good for fourth in the Big East.
Strus joins Sammy Mejia as the only other players in program history to earn the Big East Player of the Week twice in the same season.
At 7-2, DePaul is off to its best start since the 2002-03 team that started with the same record. The Blue Demons will have an opportunity to improve on that mark with two home games this week, beginning with Incarnate Word on Wednesday night.