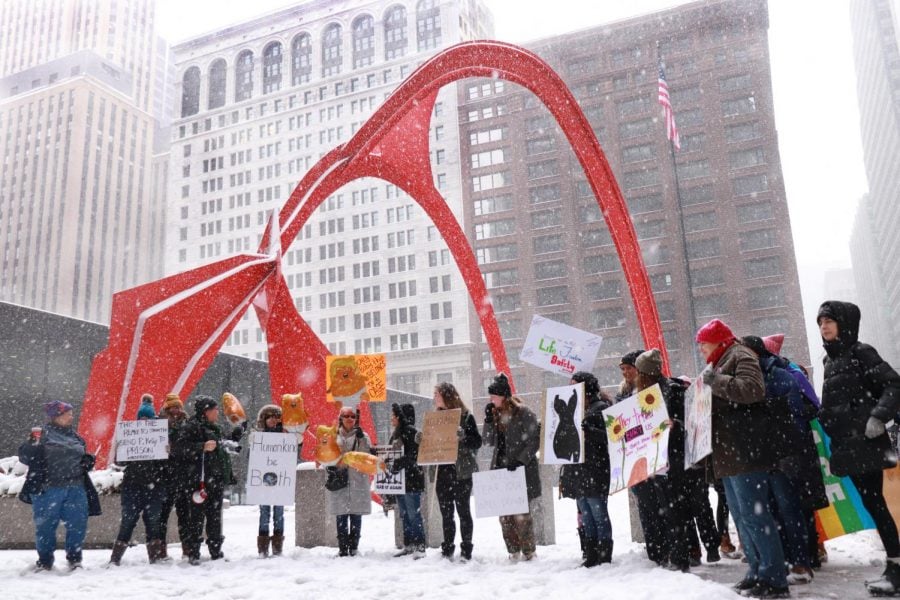 Maria Gurrero | The Depaulia
On Jan. 19, a modest yet spirited crowd took to the streets to participate in the 2019 Young Women's March Rally.
The rally was the third Women's March event in Chicago since 2017. Chicago's chapter of the National's Women March cancelled their country-wide protests in December 2018, citing high costs and a lack of volunteers as the decision behind the cancellation, according to WTTW.
Despite blaming logistical issues for the march's cancellations, the National Women's March faced controvery recently after being accused of antisemitism when Co-President Tamika Mallory posted a picture with Louis Farrakhan, in which she referred to him as the "greatest of all time." Farrakhan is the leader of the Nation of Islam and has consistently made headlines for anti-semitic comments and rhetoric.
In addition to the controversy and logistical strife, the frigid weather and large amounts of snow were potential deterrents to people attending.
Despite the negative factors hovering over the march,  attendees kept their spirits high, carrying signs condemning the Trump Administration and the general far-right movement.