Deep freeze won't stop Blue Demons battle with Villanova Wildcats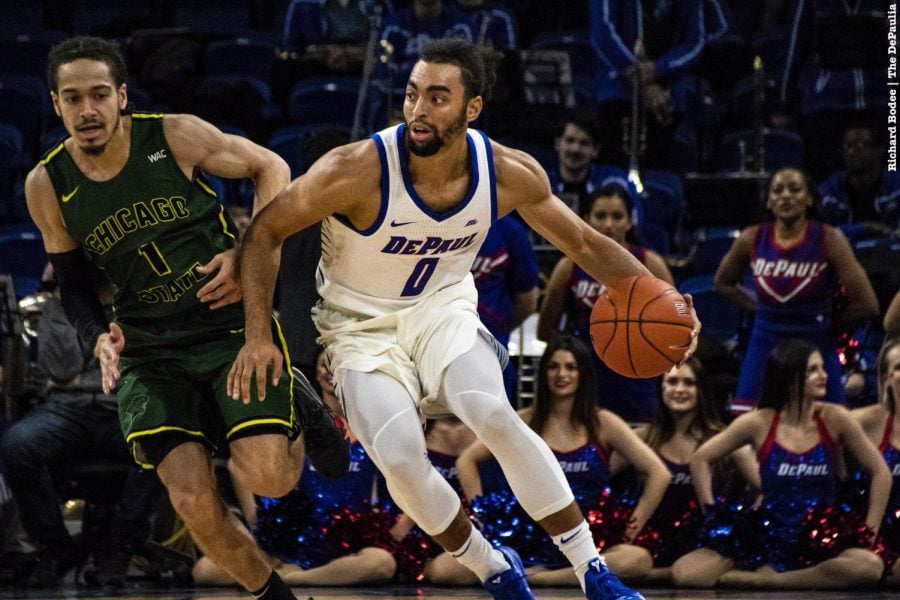 Cold is a criminally inadequate adjective to describe the conditions in Chicago when the DePaul Blue Demons (11-8; 3-5) welcome the Villanova Wildcats (16-4; 7-0) to Wintrust Arena tonight for a 7 p.m. bout.
When the feels-like temperature is expected to register in the -40s, even a red-hot Villanova squad probably won't be able to warm things up outside. Good thing basketball is played indoors.
The Blue Demons draw the Wildcats at a bad time. Eighteen year head coach Jay Wright's squad has rattled off eight consecutive wins, including their first seven in Big East Conference play. A 27-point loss to Michigan on Nov. 14 followed by an overtime loss against Furman three nights later feels like an eternity ago as the Wildcats have quickly transitioned from 'sky-is-falling' mode to one of the hottest teams in the country.
After starting the season a disappointing 2-2, the defending National Champions have climbed to a No. 14 ranking in the latest Associated Press Men's College Basketball poll. With a 7-0 Big East record, they and Marquette (7-1 in Big East play) are running away with the conference (no other team has more than three conference wins). The Blue Demons haven't defeated the Wildcats since January 2008 and eight of the last ten matchups between the two teams have been decided by 10 or more points.
The Wildcats do the same things well that have given the Blue Demons problems all season. This disciplined team (12.1 turnovers per game; 73rd best in  the NCAA) has both an efficient and explosive offense (tenth most efficient offense in the country per KenPom.com), they shoot it well from deep (36.8 percent overall from 3-point land, but that percentage has gone up to 40 percent in seven Big East games), and know how to finish off games (7-3 in games decided by 10 or fewer points), and do all of this while playing solid defense (No. 83 per KenPom.com in adjusted defensive efficiency). Villanova has also outrebounded its opponent in its last five games, a point of emphasis for any team against the Blue Demons (DePaul is 0-5 in games in which they get outrebounded).
The Wildcats put two players on the Big East Honor Roll last week. Villanova's leading scorer Phil Booth averaged 21 points per game last week while fellow senior Eric Paschall was just slightly less productive at 20 points per game. Together, they've handled the brunt of the Wildcats scoring this season (35.6 points per game between them which is nearly 47 percent of the total points Villanova averages per game).
Paul Reed's ascent in Big East play continued in the Blue Demons loss against Providence Sunday afternoon. The sophomore big man poured in 20 points while supplementing that total with nine rebounds. He narrowly missed his fourth double-double of Big East play and has averaged 16.8 points (ninth in the Big East) and 9.4 rebounds (second in the Big East) in conference play this season.
While Reed has upped his game during the conference portion of the schedule thus far, guard play for DePaul has regressed. Eli Cain, Max Strus, and Devin Gage have all shot below 40 percent from the field in eight conference contests and all three have seen a down tick in scoring average in conference versus nonconference play. Lyrik Schreiner has played incrementally better as of late, averaging 5.3 points on  50 percent shooting in the Blue Demons last three games. He's hit two of five 3-point field goals in that span as well.
The Jan. 2 matchup between the two teams in which DePaul fell 73-68 was the first time since February 2013 that the Blue Demons have played Villanova when the Wildcats weren't ranked in the top 10 in the country. DePaul is getting a break catching the Wildcats at No. 14 tonight.