DePaul falls short in upset bid against Marquette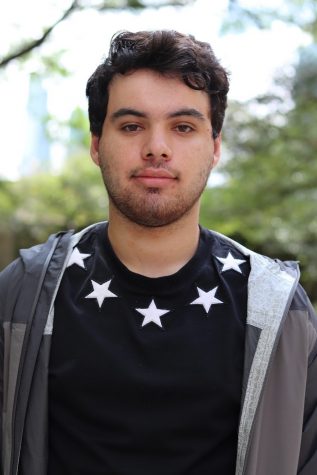 More stories from Lawrence Kreymer
When two of the best teams in the Big East meet in DePaul (15-7; 6-4 Big East) and Marquette (18-3; 10-0 Big East) the expectation is that it will be a close and competitive game that comes down to the wire. On Sunday, in their second meeting of the season, the Blue Demons and Golden Eagles delivered on that promise with Marquette holding on for a 93-87 lead that extended its conference lead to four games with eight games to play in the regular season.
When these two teams met on Jan. 4 in Milwaukee the Blue Demons suffered one of their worst losses of the season losing by 33 points. The Blue Demons also had one of their worst shooting days of the season, going 24-70 from the field and 5-31 from the 3-point line, while Marquette shot 37-54 from the field and 12-32 from behind the arc.
"It was an irritating basketball game, we know Marquette is good, we respect how good Marquette is," DePaul head coach Doug Bruno said about the first game between these two teams. "I expect our players come out slugging and when we are chasing, its 29-9 after a quarter that to me is not coming out sluggin. Today we are chasing after a quarter, but I think it might have been 22-17 or something against a good ranked team. OK that's a little bit more like it. I'm not happy we got beat today, but at least I have a better feeling about our basketball team having laid it on the line."
However, with the rematch being played at McGrath-Phillips Arena, DePaul made sure they were ready for the Golden Eagles, and even though the Blue Demons lost they still managed to scratch, claw and fight till the last second.
"Marquette is having a great year, they are a really good ball club it's just really great to be able to compete against a Marquette team that is playing as well as they are playing," Bruno said. "I thought our players were much more prepared to play, I thought they brought a readiness to the game. I was really proud of our players in the second half, the way they fought back and pulled this thing in the position to win."
The second half was arguably DePaul's best 20-minute stretch of the season. After going into the break trailing 39-27, the Blue Demons were in danger of getting blown out for the second time this season to Marquette. However, DePaul came out of the 15-minute intermission ready to play and put up their second best offensive quarter of the season, scoring 37 points and pulling back within four points at 68-64
"Some of the best DePaul ball we played this year was in that second half," Bruno said after the game. "I thought we executed some basketball that has been absent, I was just really impressed to see it. I'm proud of our players for putting us in position to beat a team that is this good as Marquette."
In the first half the Blue Demons struggled to score, defend, limit turnovers and rebound the ball, which played a roll in them being down by 12 at halftime in addition to only scoring 10 points in the second quarter. Marquette did a good job of rebounding the ball on both ends of the floor, going into the break they held a 30-17 rebounding advantage and a 12-5 offensive rebounding advantage. The Golden Eagles converted those 12 offensive rebounds into 12 second-chance points, while the Blue Demons only had three second-chance points in the first 20 minutes.
However, just like the rebounding lead for Marquette disappeared in the second half, so did their momentum on defense. After doing a good job of holding DePaul to just 3-15 from beyond the arc in the first half, the Blue Demons got hot from that area in the second half faster than Chicago's weather changed last week. The Blue Demons went 21-40 from the field and 8-15 from the 3-point line that helped sparked the impressive run the home team went on.
"I believe it started with our defense, defense leads to offense and just like coach Bruno said it's the first time we showed DePaul ball, moving the ball, setting screens and just taking what's open," DePaul senior guard Ashton Millender said regarding the second half run the Blue Demons went on.
Millender had 10 points in the third quarter on 4-7 shooting and 2-4 from the 3-point line, while senior Mart'e Grays added nine points and senior Rebekah Dahlman had eight points in the quarter to lead a charging DePaul squad.
Eventually DePaul were able to tie the game at 80 in the fourth quarter thanks to Kelly Campbell converting a layup with 3:42 to go in the game, but after that Marquette was able to regain its lead and keep the Blue Demons at bay.
Despite some good offense from Marquette as well, the Blue Demons took it down to the wire, something no other Big East team has been able to say this season because the closest any other team has gotten to Marquette is 10 points. Now, with only eight games left to play in conference play Marquette has a four game lead over Butler and DePaul and remain undefeated in conference play. The Golden Eagles had five players in double-figures, with Allazia Blockton leading them in scoring with 25 points.
"I thought DePaul was phenomenal, their second half was as good as a second half I've seen from a team shooting and an output in a quarter," Marquette head coach Carolyn Kieger said, "So, credit to them. I'm proud of our girls in the fourth quarter, we know DePaul is going to be ready for us and hopefully we are ready for them. It's a rivalry, it's something our girls take serious and I think they do as well.
DePaul will be back in action on Friday against the Villanova Wildcats at McGrath-Phillips Arena. Last time out the Blue Demons defeated the Wildcats in Philadelphia 66-59 in overtime.