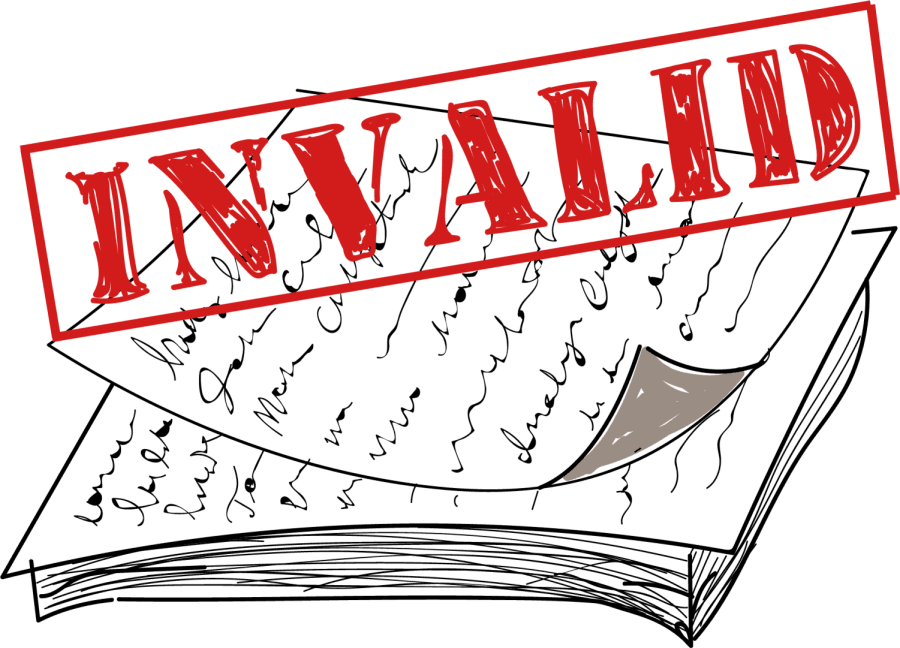 Marlee Chlystek | The DePaulia
David Krupa, the 19-year-old DePaul University freshman running for alderman of the 13th Ward on the Southwest Side, has more work ahead before Election Day later this month.
Krupa  announced about two weeks ago that he is suing his opponent, Ald. Marty Quinn, and Illinois House Speaker Michael Madigan for allegedly trying to get him off the ballot in December.
In order to get on the ballot, Krupa had to file 473 signatures from ward residents. He submitted 1,703. However, Quinn's campaign turned in 2,796 signatures from residents who supposedly wanted to revoke their earlier signatures supporting Krupa.
Quinn and Madigan also allegedly had "pairs of large male operatives" follow Krupa around while he went around collecting signatures to get on the ballot, according to a Chicago Tribune article.
DePaul College of Communication professor John McCarron, whose expertise includes Chicago politics, told the DePaulia that Krupa's allegations don't seem outside the realm of possibility.
McCarron said that Madigan has a loyal army of precinct captains and has used hardball tactics to keep control of the ward before. For example, he said Madigan has put up "bogus candidates," which McCarron describes as individuals who run on behalf of Madigan's machine against actual candidates who want to run.
"It just shows that Madigan and his senior people are either getting sloppy or overconfident," McCarron said. "This kid was no real challenge. It was just a stupid thing for them to do."
During an aldermanic forum hosted by Krupa last month, he said that machine politicians like Quinn and Madigan "have been trying to take people off the ballot as far back as I can remember."
One 13th Ward resident, Judy Ollry, told the DePaulia that she had tried running for alderman as well in 2011, but could not get on the ballot.
"If what I've seen is true, then yeah, [Krupa] has a lawsuit," McCarron said. "I'm not really sure what the remedy would be."
McCarron said Krupa has "virtually no chance" of winning the race.
Madigan denounced the allegations against him and Quinn.
"This lawsuit is a blatant defamation of me and [Quinn]," Madigan said in a statement to the Chicago Tribune and Chicago Sun-Times. "But we've seen this highly political tactic before. Distracting voters with ludicrous claims is pulled directly from the ultra-right-wing playbook."
More recently, 13th Ward residents received a letter on Chicago Teachers Union letterhead, signed by middle school teach Jan Muir, accusing Krupa of cyber bullying his former teacher and fellow students in high school, according to a Politico article.
"Mr. Krupa harassed and bullied me through breaching a school computer system and posting disturbing language and images that shocked me and my students," the letter said. "In order to protect my students' privacy, I will not share any additional information about the incident."
Muir also wrote that she felt her sense of personal safety was violated and that she does not think Krupa should be alderman.
"Through his actions, Mr. Krupa demonstrates complete disregard for women and a pattern of judgment that disqualifies him from holding public office," she said. "I respectfully request that you do not vote for Mr. Krupa in the upcoming municipal election."
Krupa's attorney, Tony Peraica, told Politico that the accusations are false.
"It's a baseless, slanderous, scurrilous hit piece," he told Politico. "David denies it, denies knowing this person, denies doing anything of the kind. He was never investigated, interviewed or charged."
Krupa has been accused of behavior like this from his past before. In December, CBS 2 obtained documents showing his former high school girlfriend got an order of protection against him because of alleged abusive behavior.
He told CBS 2 that the allegations were false, that he was never charged and that Quinn and Madigan are using this to try to mislead voters.
"Anybody can file this," he said in an interview with CBS 2. "Anybody can write this down and file it. We need to look at the machine and realize that this is a tactic they're using to take the eyes and attention off of them."
Krupa did not respond to requests for comment from the DePaulia.