St. Vincent DeJamz: 9-29-14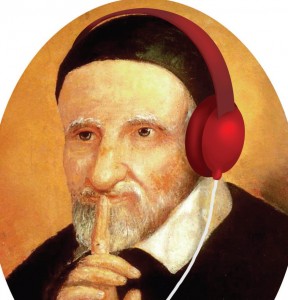 From one-hit wonders to boybands, this week six of The DePaulia's editors have shared memories from their first concert.
1. Baha Men – "Who Let the Dogs Out?" 
The most important question of 2000 was "Who Let the Dogs Out?" Who did it? Who let them out? Unfortunately, the song was about unattractive women at clubs, but the Baha Men single still charmed me as an 8-year-old. Two years later, with the song still relevant to young children, my mom took me to see the Baha Men at Rosemont Horizon (now Allstate Arena) for my first concert.
– Erin Yarnall, Focus Editor
2.Chumbawamba – "Tubthumping" 
When I was just a child, my father dragged the entire family to the Chumbawamba concert. He really enjoyed the seminal classic "Tubthumping." I was 6, so naturally I was really only concerned with the soft pretzels at the venue, but I distinctly remember thinking to myself, "Wow these Europeans are hella weird."
– Max Kleiner, Design Editor
3. 'NSync – "No Strings Attached"
For my ninth birthday I received the greatest preteen girl in 2001 could've ever asked for: 'NSync concert tickets. I screamed my head off and anxiously awaited the summer night I would go with my mom and dad (bless that man) to Soldier Field. It was magical and perfect as I sat in the 13th row on the floor and sang along. Bonus points: 3LW opened and Britney Spears walked by.
– Courtney Jacquin, Editor-in-Chief
4. Panic! At the Disco – "I Write Sins Not Tragedies"
As a child I decided that I was too cool for boy bands. Luckily Panic! At the Disco were punks. They swore! My preteen dreams came true when my girlfriend and I saw them for my first concert. Brendon Urie waved at us. It was clearly love at first sight. 
– Kirsten Onsgard, Arts & Life Editor
5. Sammy Adams – "I Hate College"
Go big or go home, right? My first concert experience was Lollapalooza during the summer of 2011. Rather than easing into the concert scene, I thrust myself into the filthy, sweaty mosh pits of young adolescents crawling all over one other to get closer to the stage. I haven't been to Lollapalooza since. I think I'm still recovering from the excitement and shock of round one.
– Zoe Krey, Opinions Editor
6. Santana – "Smooth"
I'm really cool and so experienced with this concert stuff that I can't even fully remember my first concert, but I'm pretty sure it was Santana and it was awesome. The most embarrassing thing about it was that I was with my parents and I was maybe 6 years old. The second most embarrassing thing about it was I was an unapologetic fan of the Rob Thomas-featuring Santana song "Smooth," at the time a Top 40 hit. I don't remember if Rob Thomas was at this show, but if he was, I probably thought it was amazing, and I should be ashamed of my 6-year-old self for that.
– Andrew Morrell, Multimedia Editor