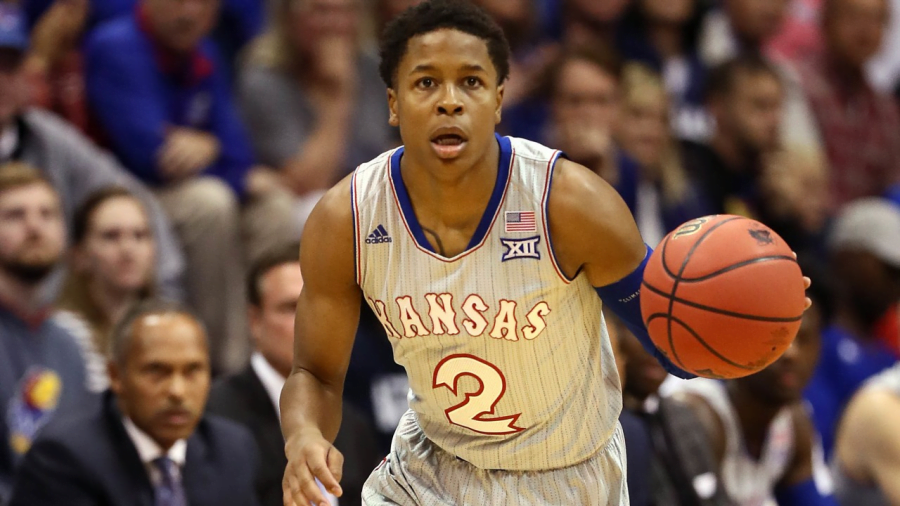 Courtsey of Jamie Squire | Getty Images
Junior guard Charlie Moore, who transferred to DePaul from Kansas in May, has been granted a waiver by the NCAA to play this season. 
"We are thrilled for Charlie and his family that he will be able to play immediately in his hometown," head coach Dave Leitao said in a statement.  "We appreciate the understanding of the NCAA staff for considering this request and the University of Kansas for their assistance through this process."
The Chicago native decided to come back home in May after playing for Kansas from 2017-2019, but only saw limited playing time in his days with the Jayhawks. After transferring from California to Kansas in 2017, Moore was forced to sit out the 2017-2018 season and featured in 35 games last season for the Jayhawks  —  averaging 2.9 points and 1.3 assists in 13.1 minutes per game.
Moore was Mr. Basketball at Chicago's Morgan Park in his senior year before he committed to playing for California, where he only played for season, averaging 12.2 points per game and led the team with 120 assists. 
This past summer, DePaul played three games in France and Italy, with Moore playing in all of those matches. He averaged 20.7 points per game while shooting 9-for-16 from the 3-point range and 11-for-13 from the free throw line. Moore also posted team highs of 13 assists and eight steals as the Blue Demons won all three games while in Europe. 
With Moore being available to play this season, Leitao now has another option in the point guard position to go along with junior Devin Gage and freshman Markese Jacobs. 
The Blue Demons will begin their season against Alcorn State on Nov. 5 at Wintrust Arena, with Leitao being suspended for the first three games.