St. Vincent DeJamz: 10-6-14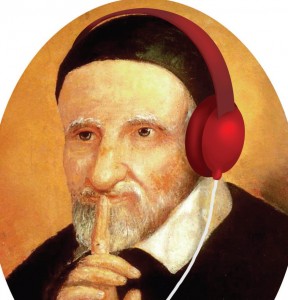 As the sun begins to set earlier and I've permanently dug out my winter coat, I cannot help but feel like it's all downhill from here. After last winter, even the mere mention of cold weather is making me question whether I can possibly handle another winter in Chicago, and I'm sure I'm not the only one with this mindset.
Check out this collection of songs which, in their soft nature are reminiscent of an ideally cozy fall.
1. The Shins – "Caring is Creepy"
Nothing quite gets me like the sound of James Mercer's tenor and his lyrical prowess. No doubt Mercer is a poet, which is aparent right from the start of The Shins' debut record. Between the whistles and simple melody, "Caring is Creepy" feels familiar despite its cryptic lyrics.
2. Animal Collective – "What Would I Want? Sky"
Animal Collective's "Fall Be Kind" EP was released between their spastic "Strawberry Jam" and pop record "Merriweather Post Pavillion." It's a collection that fits on neither release, filled with slow-building tracks. "What Would I Want? Sky" samples a phrase from the Grateful Dead and pairs it with a 7/8 time signature for a slowly lilting groove.
3. Fleet Foxes – "Tiger Mountain Peasant Song"
Few bands have managed to pair indie pop with folk in such an effective way as Fleet Foxes. Their self-titled was an anomoly in 2008, a time when electro-infused music was on the rise in popular music. "Tiger Mountain Peasant Song," with its roaring harmonies and percussive nature is a beautiful example.
4.Iron and Wine –"Boy With the Coin"
Singer-songwriter Samuel Beam acoustic tales and cool vocal tone is ideal for a dark late fall evening. Though his 2007 album, "The Shepherd's Dog" was one of the first to feature instrumentals beyond guitar, tracks like "Boy With the Coin" are still raw and ragged.
5. Wilco – "Impossible Germany"
Chicago's own Wilco followed up their more experimental records,"Sky Blue Sky" and "A Ghost is Born," with a fairly straightfoward rock record with subtle idiosyncracies. Accented with a gritty violin and solemn  lyrical themes, "Impossible Germany" is a quietly epic Wilco classic.
6. Grizzly Bear – "Sleeping Ute"
Grizzly Bear's last album, "Shields" took the folksy basis of "Vecktimest" and expanded it into a huge sound. "Sleeping Ute" opens the album with a gritty, earthy and percussive bang.