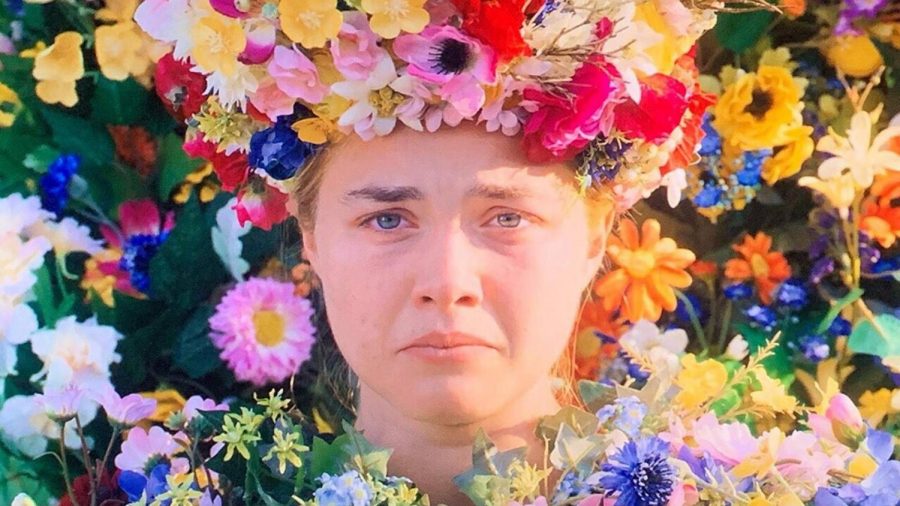 Nothing screams Halloween like a scary movie. From "Frankenstein" to "The Shining" to "A Nightmare on Elm Street" to "The Texas Chainsaw Massacre," Halloween is every horror fan's favorite time of the year.
For many fans of the genre, horror has entered a new golden age. Movies like Jordan Peele's "Get Out," Ari Aster's "Hereditary" and "Midsommar," and Robert Eggers' "The Witch" and "The Lighthouse," are some of the most exciting films released in the last few years and they fit under the horror genre. However, for other longtime horror fans,  this latest string of horror movies, while enjoyable, is nothing they haven't seen before. 
"Horror has always been part of cinema, since its origin, and it was borrowed from gothic literature, and other stories even before that," said Matt Quinn, a film professor at DePaul and a self-professed lover of scary movies. "And so I think it's just a trend, just like every other genre goes through trends. So it's not like horror was always this lowbrow genre and then Jordan Peele made 'Get Out' and now it's highbrow. It's always had ebbs and flows and there's always been movies that have kind of been more thoughtful versions of what a horror movie could potentially be and then also, the lower end, kind of slasher Roger Corman kind of stuff."
Quinn was not alone in his assessment. In fact, every professor The DePaulia spoke to used the word "cycles" when describing the way horror movies have evolved through the years. For Eric Marsh, who teaches film history at DePaul, the issue hasn't been that horror movies weren't serious in the past, but that they haven't been taken seriously. 
"There will be moments where there is a lot of artistic horror films, or a moment where there is a lot of political or slasher films, or monster films, or in my lifetime, Stephen King films, stuff like that," Marsh said. "So I think it is sort of always ebbing and flowing. Because certainly old horror movies, a lot of them were political. A lot of them were tapping into the anxieties of society and stuff like that. So I think it is unfair to say they weren't serious, but I think it's fair to say they weren't treated seriously by a lot of people. It's amazing, I teach film history and just to go through all that stuff where, I think a lot of people expect the past to be unsophisticated in a certain way and it turns out that it's not."
In today's age of cinema, no director is making horror movies that are anticipated on the scale of Jordan Peele. The sketch comedian, who rose to prominence largely on the back of his Comedy Central series "Key and Peele," has  recently made a dramatic shift in his career. His two  feature-length films "Get Out" (2017) and "Us" (2019) have inspired discussion and excitement like few films, regardless of genre, have in recent memory. However, for longtime horror fans like DePaul film professor Andrew Stasiulis, Peele's films, while fun, are not as revolutionary as many people believe. 
"I thought that they [Jordan Peele's first two films] were alright," Stasiulis said. "I mean, I don't think that I was as impressed with 'Get Out' as a lot of other people were, and I liked 'Get Out' more than I liked 'Us.' 'Get Out' was much better than 'Us.' I think that he's a very talented filmmaker and I think that he has a long career ahead of him. But, for me, and maybe it's simply because I've seen so many horror films, and so many of Jordan Peele's influences are films that I've already seen and liked as well, that to me, I didn't see anything very groundbreaking, at least from a content standpoint. Obviously, I think some of the optics in terms of inclusion in the industry are extremely exciting about Jordan Peele and the films that he is making but just in terms of content pure and simple, I mean I grew up watching 'The Twilight Zone' and to me 'Get Out' was basically just a long episode of 'The Twilight Zone.'"
Still, just because he wasn't as impressed by 'Get Out' and 'Us' as your average moviegoer, does not mean Stasiulis and others with a long, devoted interest in the genre are not consistently excited by the horror films being released today. For Stasiulis, this scary movie season, he encourages fans of the genre to look around for their horror films, in hopes of finding a hidden gem.
"To me, oftentimes I think that horror right now is best found on the margins," Stasiulis said. "I think in the history of horror films it's things that don't necessarily come from mainstream studios, it's things that come out of left field, it's things that we are not prepared for that scare us. Especially with independent films and foreign films, I think that they're able to explore a lot of territory that more mainstream films just aren't willing to do."
"I would just say to people, it is one of the most enduring genres in the history of cinema and arguably more popular than ever before," Stasiulis continued. "So really out there on all of the streaming services you're going to find so many horror films that didn't even necessarily get a big, wide release. And I think it's just sort of like, get out there, explore, take a chance on things that you might not have heard of, or might not have gotten major theatrical releases. Honestly, it isn't hard to find great horror films out there today. One merely needs to look and they'll find something."