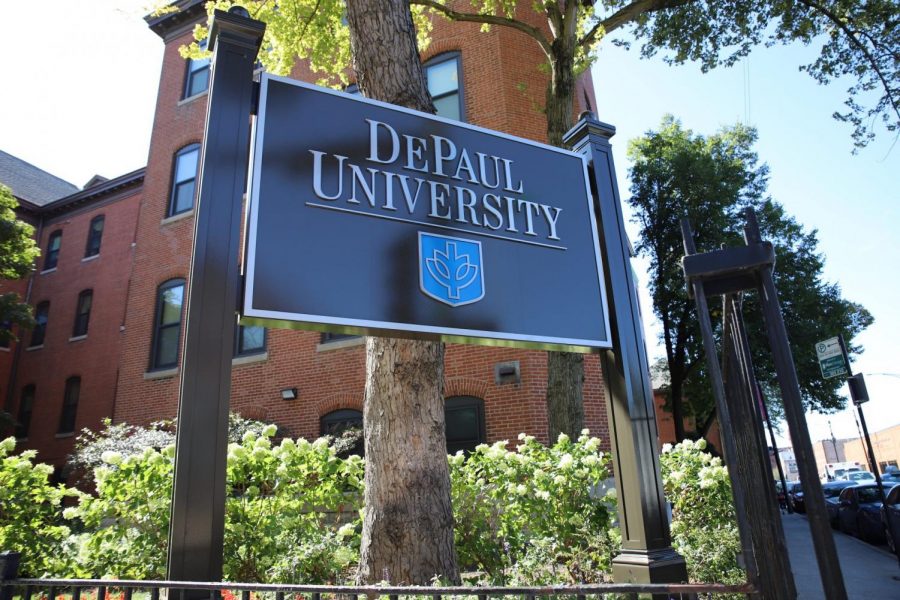 Bianca Cseke | The DePaulia
DePaul's Faculty Council met on Nov. 6 to discuss an array of topics affecting the university, including the budget deficit, a new faculty compensation policy, a faculty climate survey, a diversity faculty council and the Grace School of Applied Diplomacy.
University Financial Status:
DePaul faces a $10 million budget deficit after shortcomings in student enrollment in recent years, according to a college deans report. The university has seen consistent decreases in both undergraduate and graduate class enrollment since 2015.
Despite the multi-million dollar deficit, a new faculty compensation policy will give tenured and tenure-track faculty a raise starting January 2020, a year earlier than what was previously projected.
The raise follows a compression study that analyzed the 85th percentile of faculty salaries in comparable schools.
The new policy will cost $2,874,039 and help 271 out of the 1,850 faculty members with a base increase of about $8,000 to $10,000 and will be capped at $20,000.
Salma Ghanem, interim provost, spoke about the decision to give salary increases to faculty in spite of a multi-million-dollar deficit.
"We need to invest in our people, so we can bring them onboard, so we can do what needs to be done," she said.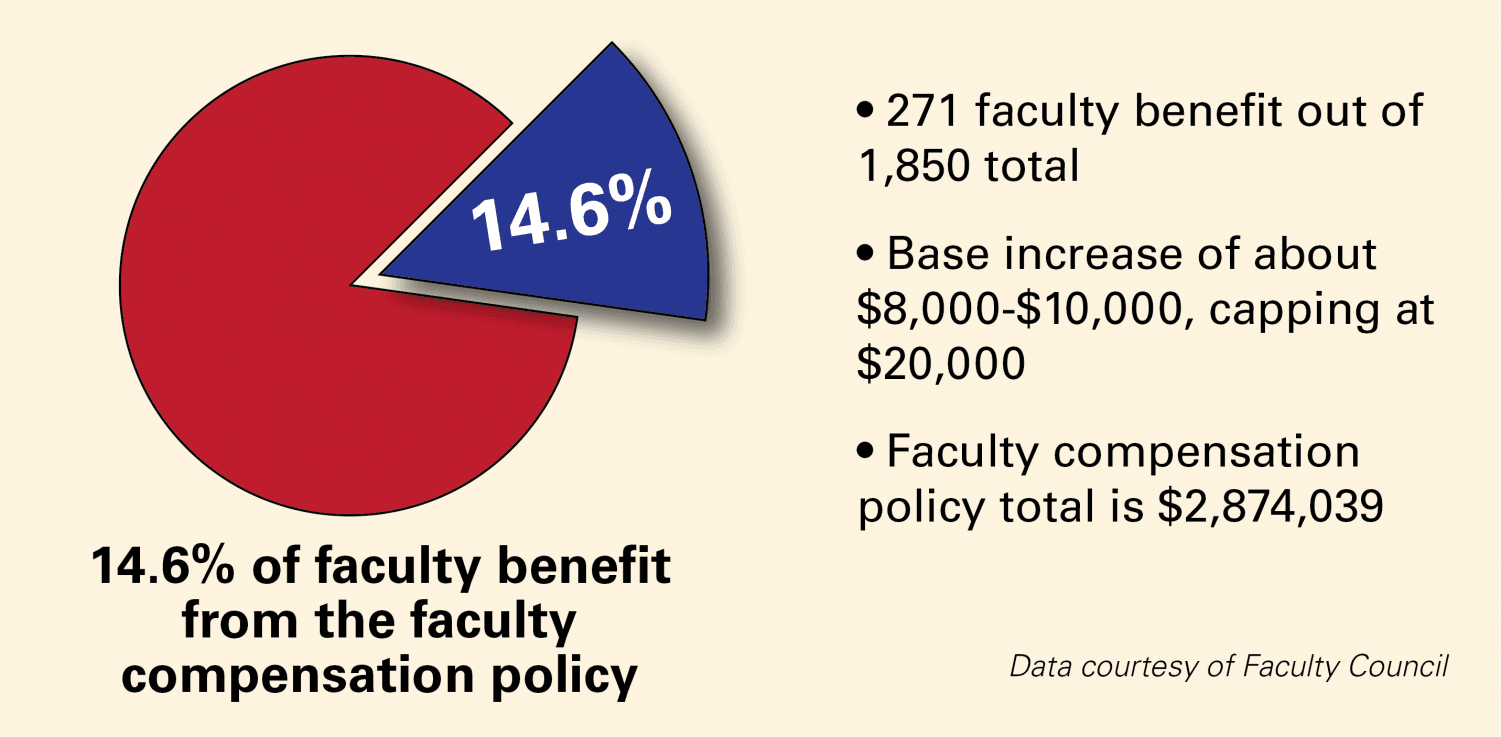 "We've got rough seas ahead and we've all got to row the boat in the same direction," Faculty Council President Scott Paeth said.
Ghanem said they are "expecting that our revenue [is] going up, our enrollment, our financial aid is expected to go up by 12 percent."
Ghanem said that their next focus is to add programs that attract students to increase enrollment at DePaul, instead of attracting students to already-existing programs.
Valerie Johnson, a political science professor, said she is concerned that DePaul is overspending and not properly budgeting.
"We're constantly doing stuff and it's like, who's paying for this?" Johnson said. "I get the impression that we're doing something wrong when it comes to budget forecasting. When the whipping comes, it comes on the back of faculty, students and staff."
Grace School of Applied Diplomacy:
David Wellman, director of the Grace School of Applied Diplomacy, said the program is hoping to collaborate with as many programs as possible to contribute courses to the new program.
It currently has 23 departments collaborating and six different applied diplomacy courses available in the Winter quarter.
With contributions across an array of departments, Wellman is planning to add numerous concentrations. The first concentration is expected to be in environmental diplomacy.
Three students have already enrolled in the program, he said.
Diversity Faculty Council:
A new diversity faculty council was approved unanimously. Council member and chemistry professor Quinetta Shelby said the new council will focus on issues of inclusion and recruitment.
The incoming class in 2019 welcomed 1,370 white students, while all other ethnicities equaled 1,225 students.
University Climate Survey:
A climate survey from faculty has shown a consistent downward index in satisfaction ratings, since 2016. The highest scores came from academic climate and the mission and values. The highest dissatisfaction came in planning.
African-American females and latinas showed the highest dissatisfaction scores, while white and Asian faculty had the highest satisfaction scores.
Out of 94 items in the survey – 93 for staff – the highest scores came in the questions about the university's mission and values. There's less satisfaction when it comes to the planning and execution of those values, however.
The lowest satisfaction was with regard to executive leadership, which saw a decrease from 3.85 to 3.14 – the largest mean decreases out of all the areas. In addition, satisfaction with diversity among faculty within the university has been steadily trending downward.
Joe Filkins, associate director of institutional research, said a goal score would be a 4, and DePaul's index scores were in the mid 3s. Filkins said the score itself isn't concerning, but what is concerning is the consistent downward trends.
"I think we compare really well in terms of our mission," Filkins said when asked how DePaul compares to other universities that have undergone similar climate surveys.
Ghanem said the climate of higher education in the U.S. as a whole is a reason for the continued downward trend in satisfaction.
Moving forward, DePaul plans to do the survey every two years to measure progress.
"We have a culture of just acting like it's not a problem, hoping it goes away," Johnson said.