Preview: DePaul stares down road test at Northwestern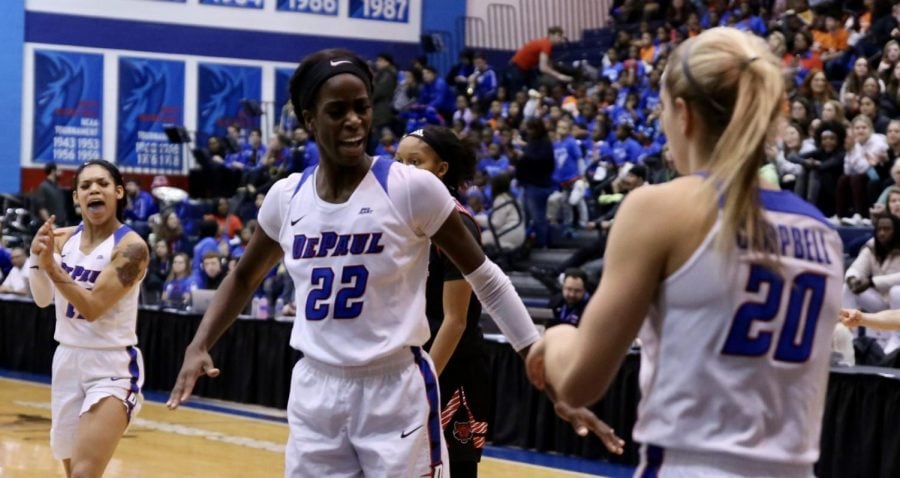 It's a battle of two undefeated teams just north of Chicago in neighboring Evanston. If it was a day later, it might be a battle of two AP top 25 teams as Northwestern had a few votes of their own in last week's poll, and no. 16 DePaul has climbed after a win over Miami last weekend in the Maggie Dixon Classic. 
But when two local teams crash, numbers have to be thrown out the door. When DePaul and head coach Doug Bruno, who's around the corner from his own big number of 700 career wins, travel north on Sunday at 2 p.m., they will have their hands full. 
Although three straight wins have DePaul confident as ever, which is perfect for their style of bombing threes and burying the other team before they can get the ball up the court. Currently, the Blue Demons rank sixth in the nation in points per game (91.3) and second in three-pointers per game with 12 makes a contest.
Although that will hit the wall of Northwestern, where head coach Joe McKeown in his 11th year has the defense stifling its opponents to less than 48 points a game. On the other end of the court, junior guard Lindsey Pulliam is pacing the offense with 17.8 points per game as senior forward Abbie Wolf adds 12.6 points and 7.6 rebounds per game.
And the Northwestern team is battle-tested. Road wins at Duke and Marquette round off an unbeaten start for a team coming off of a WNIT runner up campaign after making a run to the finals. 
DePaul will have their hands full against the Wildcats in another road test. The Blue Demons have only played one game on the road so far, a 98-77 loss against Oregon State. Although they'll be in the same time zone, Northwestern will be no easy run.
It's a clash of two different styles and two hungry teams who will be certain to entertain.
What to watch for:
Team defense
Everyone who has seen DePaul plays knows about DePaulBall. Not only will there be a bunch of threes raining down, but there will be a bunch of pressure. That's the word that the team uses to describe their 94-foot defense that has forced teams into averaging more than 20 turnovers a contest.
Every player on the team can play with the energy and effort that the style calls for. But the true stars shine when the ball is played in from the sideline or off of a foul. When the other team is allowed to set up, the word pressure still applies. 
When guarding taller players, the team likes to use a variety of ways to frustrate them. Chante Stonewall uses her size and smarts to keep taller players off their groove.
Also, if the player can't get the ball they can't score the ball. It sounds too simple but the team is able to give the other team fits and stop the ball. Teams that want to go down low will try to force it, and then the turnovers come.
If the Blue Demons can come out with a stifling defense, things will be smooth sailing.