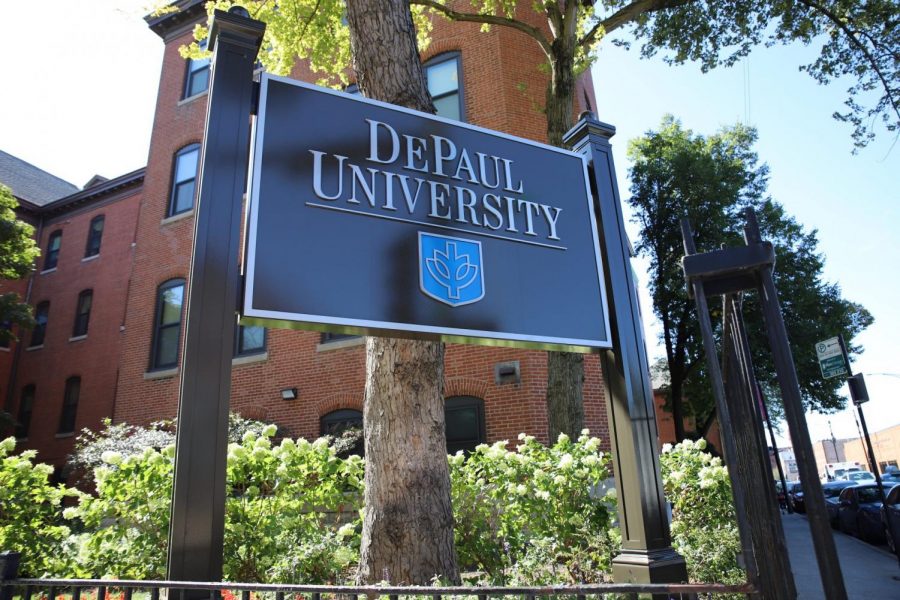 Bianca Cseke | The DePaulia
U.S. Magistrate Judge Jeffery Cole agreed Friday morning to waive the preliminary examination hearing of Thomas Osadzinski, the DePaul University student charged with coding a program designed to more efficiently spread ISIS propaganda online. 
A federal criminal complaint charged Osadzinski, 20, with one count of attempting to provide material support and resources to a designated foreign terrorist organization. If convicted, Osadzinski could face up to 20 years in prison, according to the Chicago Tribune. 
Ushered into a courtroom in the Dirksen U.S. Courthouse by bailiffs prior to the examination, Osadzinski sat in the front of the jury box and talked with attorney Josh Herman in hushed tones. Assistant U.S. Attorney Barry Jonas was present to represent the state. 
When the judge called the preliminary examination to order, Herman said that the defendant wished to waive the preliminary examination after discussing it.
"We understand an indictment will be forthcoming," Herman said. 
A preliminary examination is a hearing required for felony charges so the judge can determine if there is sufficient "probable cause" for a trial. However, the person accused of a felony can choose to waive a preliminary examination, according to the Office of United States Attorneys.
The court will either schedule a trial date for Osadzinski or he will be formally indicted and asked to go before a grand jury. 

Osadzinski was arrested on Nov. 18 and attended a brief court hearing on Nov. 19, where Judge Cole determined he would be held without bail. He had a detention hearing on Nov. 22.
The 38-page complaint, unsealed for public viewing on Nov. 19, described nearly two years of online communication Osadzinski had with FBI agents and confidential sources he thought to be Islamic State supporters. Osadzinski shared code and gave instructions on how to operate a Python script he designed for a specific social media platform that would employ bots to copy ISIS propaganda and prevent it from getting flagged as offensive content, according to the complaint. 
"It can run on any computer and will be very lightweight, fast and secure,"  Osadzinski wrote online, according to the federal complaint. 
He also offered to translate ISIS materials, talked about building bombs and obtaining automatic weapons and sent propaganda videos indicating he had recorded English voiceovers for them, according to federal authorities. 
The DePaulia confirmed that Osadzinski is currently enrolled at DePaul and has taken a number of software development courses.
Meredith Melland is an associate editor at 14 East Magazine.