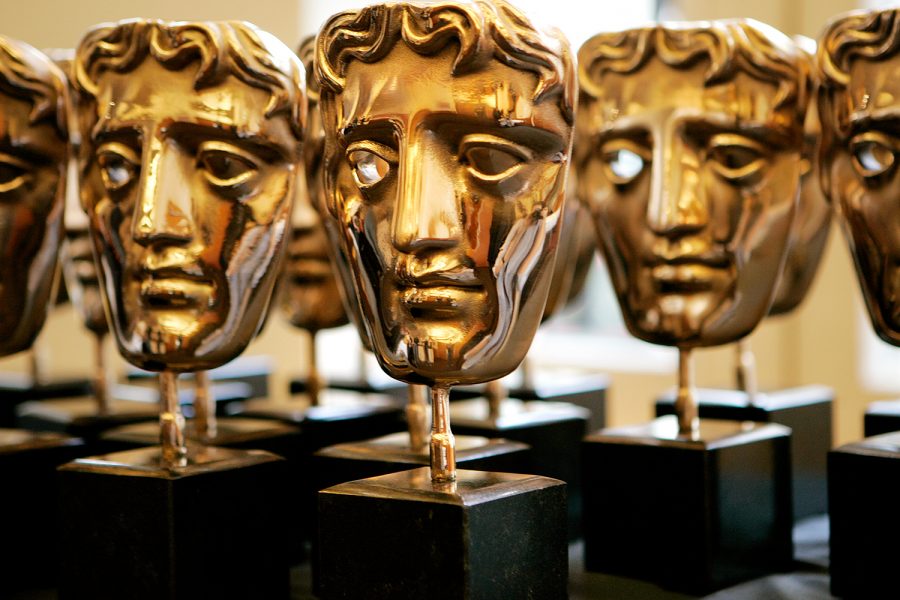 Courtesy of BAFTA/Marc Hoberman
Putting energy into awards shows tends to be an exhausting activity. We somehow end up rooting for our favorite films like we do our sports teams. Although that could be because the award shows are a representation of the health of the film industry. 
More and more, we are hoping for change in awards shows. Conservatives hate how preachy celebrities tell people how to live. Progressives hate the lack of diversity in nominations and subject matter. It seems like award shows can't please anyone. So why do we put so much thought and anticipation into these shows?
Over the past several years, awards shows have boomed, with over 24 million people watching the Oscars in 2014 and 18 million watching the 2019 Golden Globes. The culture around awards shows didn't limit the streams of content to just the 20-some awards, it was about the red carpet, the live performances, and even the host. 
In recent years, things have gone poorly for the Academy of Motion Pictures Arts and Sciences. The 2016 Oscars, celebrating the films from 2015, had the #OscarsSoWhite controversy running through it. That was a movement that helped shape the next few years of the Oscars. 
In 2017, "La La Land" During a stunning minute that felt like 3 hours, "La La Land" won best picture — and then didn't. Everyone thought the Academy was going back to its ways. When Moonlight came through, a movie about a black gay teenager trying to grow up in the face of adversity, things felt like a win for diversity and the future of representation in film.
Yet that didn't end up being the case, or maybe it just hasn't been long enough since to see significant change. Raffi Sarkissian, a professor of communication at Christopher Newport University says it might still be too early to tell. 
"It's hard to sort of take the 'Moonlight' win as either a course corrective or an anomaly," he said.
The triumph of any single film will not be enough to completely reshape the industry. The lack of diversity tends to come from a lack of opportunity rather than an assessment of quality. Female and minority directors don't get the same level of attention or trust for their stories. 
The idea of a "traditional" best picture has a distinct look. Audiences are increasingly yearning for something fresh. So when the Oscar nominations come out today, there will undoubtedly be some upset people. Especially with how the current best director race is looking.
The Directors Guild Award nominees are all male, as well as the Golden Globes and the BAFTAs. There is frustration over what awards shows really owe to people, and maybe that anger is misplaced. "I usually distinguish when people talk about the hashtag OscarsSoWhite or people are talking about the BAFTAs, just general lack of diversity that they sort of taking it out on the institution itself like the organization itself," Sarkissian said.
The award shows aren't fully the representation of how the industry looks. It is a little more random than people think. 
"I always sort of caution people into realizing that there are multiple different facets to these award shows and awards bodies," Sarkissian said. "So the voters are not the ones that are running those organizations."
These organizations receive backlash and hostility when there are complaints over the lack of diversity. Yet we do know what the Academy voters tend to look alike. In June of 2018, the Academy invited more women and people of color to join the voting body. As of 2014, the Academy voters were 76 percent men and 94 percent white. After 2015 and 2016 saw all-white nominations in acting categories, a major outcry occurred.
It just pays to cast people of color in movies. According to the 2019 UCLA Hollywood Diversity Report, films with casts that were from 31 to 40 percent filled with minorities had the highest median worldwide box office numbers as films with a majority-minority cast had the highest return on investment. 
With the industry starting to understand that increasingly diverse audiences want increasingly diverse content, the Oscars should change with it. Besides, it's all a business.