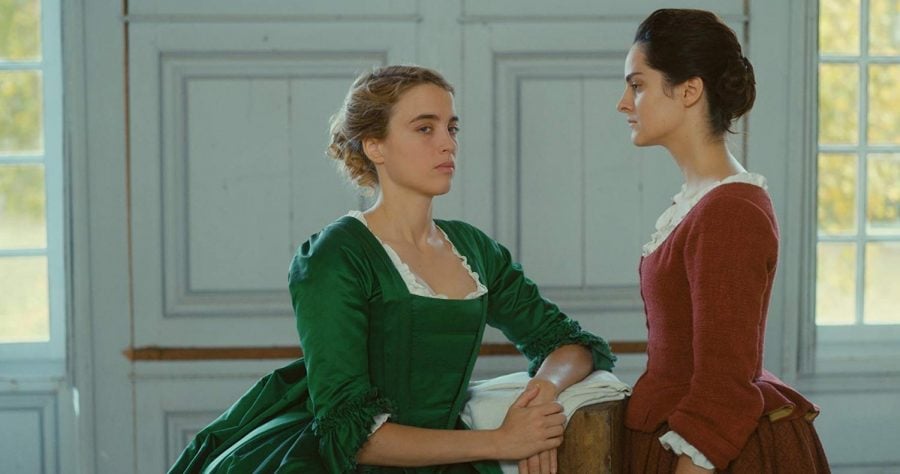 Courtesy of IMDB
We are in the middle of an incredibly special movement in modern cinema right now. We are finding ourselves in an overwhelming uptick in popular and accessible foreign films in the domestic market that are actually making a cultural splash. This all started two years ago with the release of Alfonso Cuaron's black and white epic melodrama "Roma," which became Netflix's first wildly successful theatrical release and one of the front-runners for the Best Picture Oscar. In the same year, the releases of Pawel Pawelkoski's "Cold War" and Hirokazu Koreeda's "Shoplifters" made unprecedented amounts of money for subtitled foreign films from boutique distributors.
Now, after the incredible history-making achievement of Bong Joon-Ho's "Parasite" absolutely sweeping the Academy Awards last weekend and becoming the first ever foreign Best Picture winner, it appears that American audiences are ready for something new to obsess over.
Welcome to the foreign film obsession of 2020, "Portrait of a Lady on Fire." A deeply felt romance set in 18th century France, where Marianne, a gifted painter, falls for the subject she has been tasked to paint, a reclusive and emotionally boarded up aristocratic woman who is arranged to be married very soon. It is every single bit as tender, lively and heart wrenching as it sounds like it might be.
Celine Sciamma's fourth feature film has been *pun intended* setting the world ablaze ever since it premiered at the Cannes Film Festival where it not only received overwhelmingly universal praise, but also won the Queer Palm and the Best Screenplay awards. Rising star indie distributor NEON picked up the film out of the festival and has paraded it around the whole world, creating an unbelievable sense of hype and word of mouth.
I myself was first introduced to the gob-smacking majesty of this film at the Chicago International Film Festival last October (where it won the festival's top prize). I'm always down for an emotional period piece romance about forbidden love, but there is something so particularly disarming about Sciamma's film. Something that is genuinely mystifying for me. 
Sciamma manages to make this tale of love, self-becoming, endless yearning, art and reflection one that feels completely and utterly stuck out of time. The sets and costumes are gorgeous and appropriate but never dialed up to a degree of stylization. Sciamma shoots the film on beautiful, bright and crisp 8K digital, allowing for every single detail in frame to be made out. It has the clean and intricate aesthetics of the perfectly put together film that it is but maintains a vital messy and emotional core to make it feel all the more human on top.
Ever since her 2007 debut feature "Water Lilies," Sciamma has been the perfect auteur for artistically and honestly portraying the coming-of-age of women on film, dealing with sex, non-conforming genders and race in France across many different time periods. "Portrait" stands to be her most abstract work but also, in a lot of ways, her most true and wholly cinematic. She makes a utopia of femininity for her characters in this world, that even though it may be temporary, it still means everything for them to be able to find themselves while in it. It's almost elegiac in that nature.
The word masterpiece gets thrown around a lot these days but if a film were ever so deserving of it without a second thought, it'd be "Portrait of a Lady on Fire." A film so artful, lived-in and sincere in its nature that it should be able to pierce right through the core of anyone who crosses paths with it. A film with so many wonderful idiosyncrasies but also a deeply universal nature to it. Sometimes you can just be 100 percent sure when something will be remembered and studied forever, and I really feel it with this film.