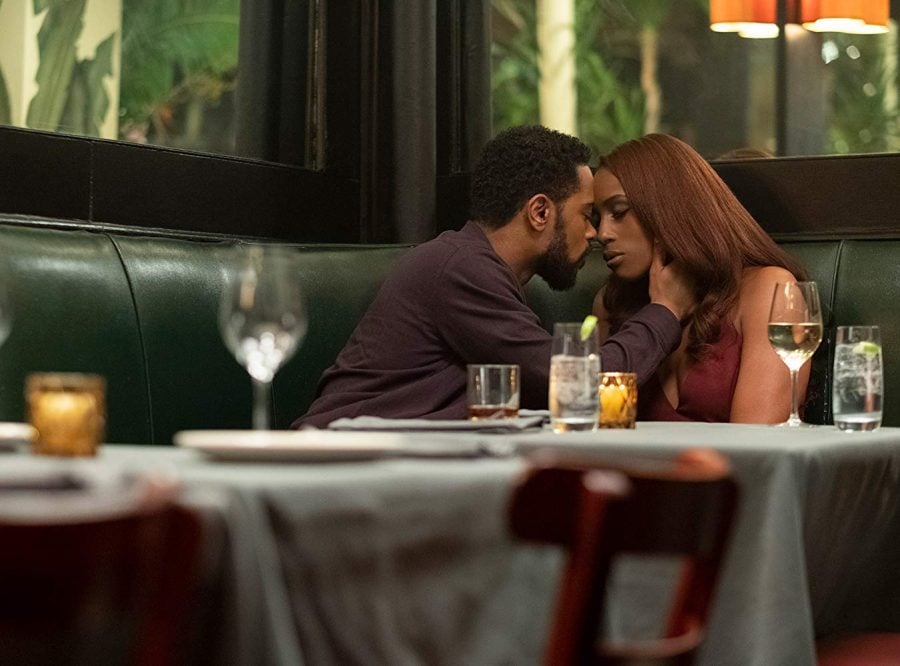 Courtesy of IMDB
It is hard to make romance movies today without over saturating the screen with corniness, and show what seems to be a completely unrealistic reality. "The Photograph" brings reality into love in an artistic way with an absolute killer soundtrack.
"The Photograph" was written and directed by Stella Meghie, who did an excellent job getting the actors to show genuine embarrassment and desire when a new crush takes hold of your life.
The story involves Mae Morton (the sensational Issa Rae) and Michael Block (the fantastic Lakeith Stanfield) who get intertwined together in the most curious of ways. The story begins with showing a flawless Mae, a curator at Queens Museum, getting a letter that her mother, Christina Eames (Chante Adams), a distinguished New York photographer left for her after her death.
The letter leaves Mae confused and unsettled, due to her mother caring more about her work than her daughter. Chirstina didn't know how to love, leaving Mae not sure how to either.
There are flashbacks throughout the movie, showing Christina with a young Isaac Jefferson played by Y'lan Noel. They were in a loving yet complicated relationship that showed the determination to move up in life, and will cause Christina to miss out on loving people as much as she loves her photos. Although the flashbacks add much needed context, it sets it up to compare the past with the present which took away from Mae and Michael.
After learning about Mae, the movie takes you to meet Michael, who is a reporter for The Republic who goes to New Orleans to interview Isaac Jefferson (Rob Morgan) for an article he is working on about the oil spill along the Gulf Coast. You begin to see how Mae and Michael will get intertwined through the interview with Isaac.
Michael sees a photograph of a woman – Christina – and asks Isaac who it is. After finding out, Michael became interested in delving into the random photographer a little bit further. Of course, this leads to his first encounter with Mae, which is a sight to see for many reasons. One, Mae's infectious smile takes over the screen; and two, Michaels sincere look of lust gets you itching for what's to come.
Michael is immediately infatuated with Mae and you can see it on his face, clear as day. You learn that Michael is not the best one it comes to love and you get a lot of the back story from his brother, Kyle (the hilarious Lil Rel Howery). This seems to not matter when his heart eyes fill the screen. But who can blame him, Mae is absolutely flawless and her demeanor is somewhat serious with a mix of goofy.
The delivery of the romance is smooth and well developed. The two have an authentic connection that is shown through those "awkward" silences, long gaises and honest conversation of fear and wonder. It shows the truth of the fast attraction and want for attention from someone in the beginning stages of something new, with someone new.
The cast worked beautifully together and one of the best parts was seeing Lil Rel Howery and Lakeith Stanfield on screen together. They complement each other well and are truly comedic together. Some of the best parts of the film were laughing because of the jokes Lil Rel Howery and the response from Lakeith Stanfield.
Meghie gave the story good detail and also brought a soulful and artistic vibe that was carried throughout the movie. Whether it was the art on the walls, the style of Mae and her mother's apartment or the incredible soundtrack, Meghie delivered a well structured artistic movie.
Music is actually used in the film as more than just a filler of silence or added affect. Mae and Michael tease each other over their favorite artist on their first date and the movie ends with a concert that Mae surprises Micahel with that involved one of his favorite rappers. One interesting aspect was in some scenes where you would expect some type of love lyric to occur, it was filled with soulful instrumental that enhanced the scene in a way that lyrics could not.
Although the characters and cast worked well together, they were not pushed far enough. You see the beginning stages of development with Mae and Michaels relationship, but the constant flashbacks give you a clearer story on Christina and Isaac instead. It would have been nice to see further down the line, what happens with Mae and Michael instead of what was more of an abrupt stop in development.
Luckily, the constant back and forth of the past and present didn't take away entirely from the overall central romance story. The looks and pure chemistry on screen brings a modern romance to life without filling it with unrealistic events that truly only happen in the movies. Even with little flaws, "The Photograph" gives a sincere storyline.