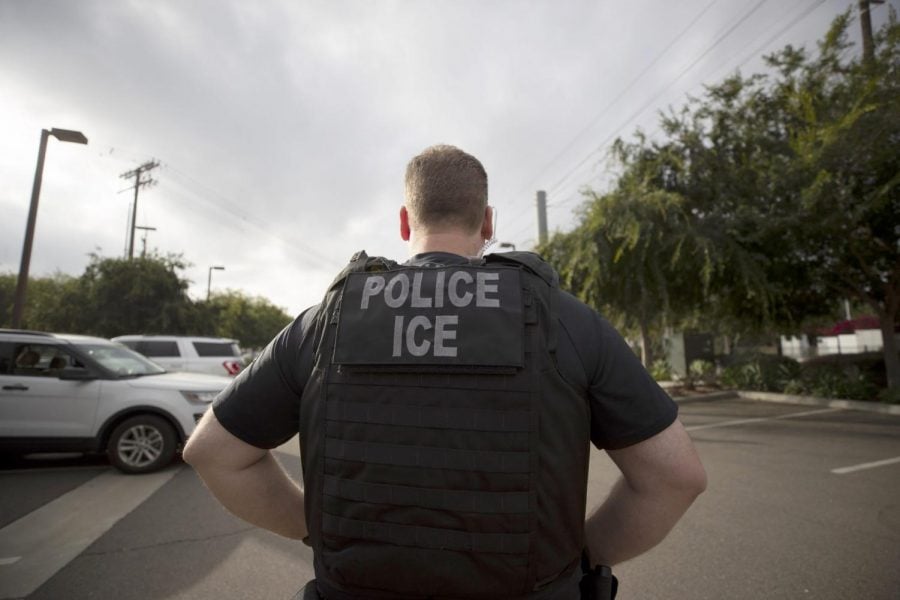 Gregory Bull/AP
Experts are questioning the motives and potential effects of the Trump administration's recent move to send elite tactical agents to sanctuary cities across the United States. 
The tactical agents' potential arrivals in sanctuary cities comes shortly before the 2020 census measurement. These tactical groups include the BORTAC unit, a group serving as the SWAT team of the Border Patrol. 
Given Chicago's standing as a sanctuary city, Mayor Lori Lightfoot discussed the controversial move in a video message released on Feb. 15, 
"The Trump administration made its latest play against our cities by, yet again, targeting our immigrant and refugee communities through its usual fearmongering and xenophobia," she said. "We will not be bullied. Period. Especially by a bully like President Trump."
The forthcoming arrival of the agents leads some to believe the Trump administration is attempting to create fear amongst minorities, potentially using force and intimidation to spread fear they could be deported. 
"This does seem to be a tactic to try to scare immigrant communities out of fully participating in the life of our communities," said Fred Tsao, a senior policy counsel at the Illinois Coalition for Immigrant and Refugee Rights. "Whether it is political participation or census or other kinds of activities – social, religious or cultural – that we otherwise should be able to participate in safely.
"It is certainty an escalation in the display of force that ICE and Homeland Security are trying to put on in immigrant communities, to the point of being incredibly excessive," Tsao said.
Joe Tafoya, an assistant professor at the DePaul College of Liberal Arts and Social Sciences said he questioned the timing of the move.
"If you have ICE agents in these communities and at the same time we have other federal agents telling Latino communities in sanctuary cities to fill out the census, they are not going to want to respond to them," Tafoya said. "It is my suspicion that the Trump administration knows that sanctuary cities are democratic strongholds and he is going after them by using immigration as an election year issue.
Tafoya believes these tactics are similar to what the Trump administration did during the 2016 election cycle.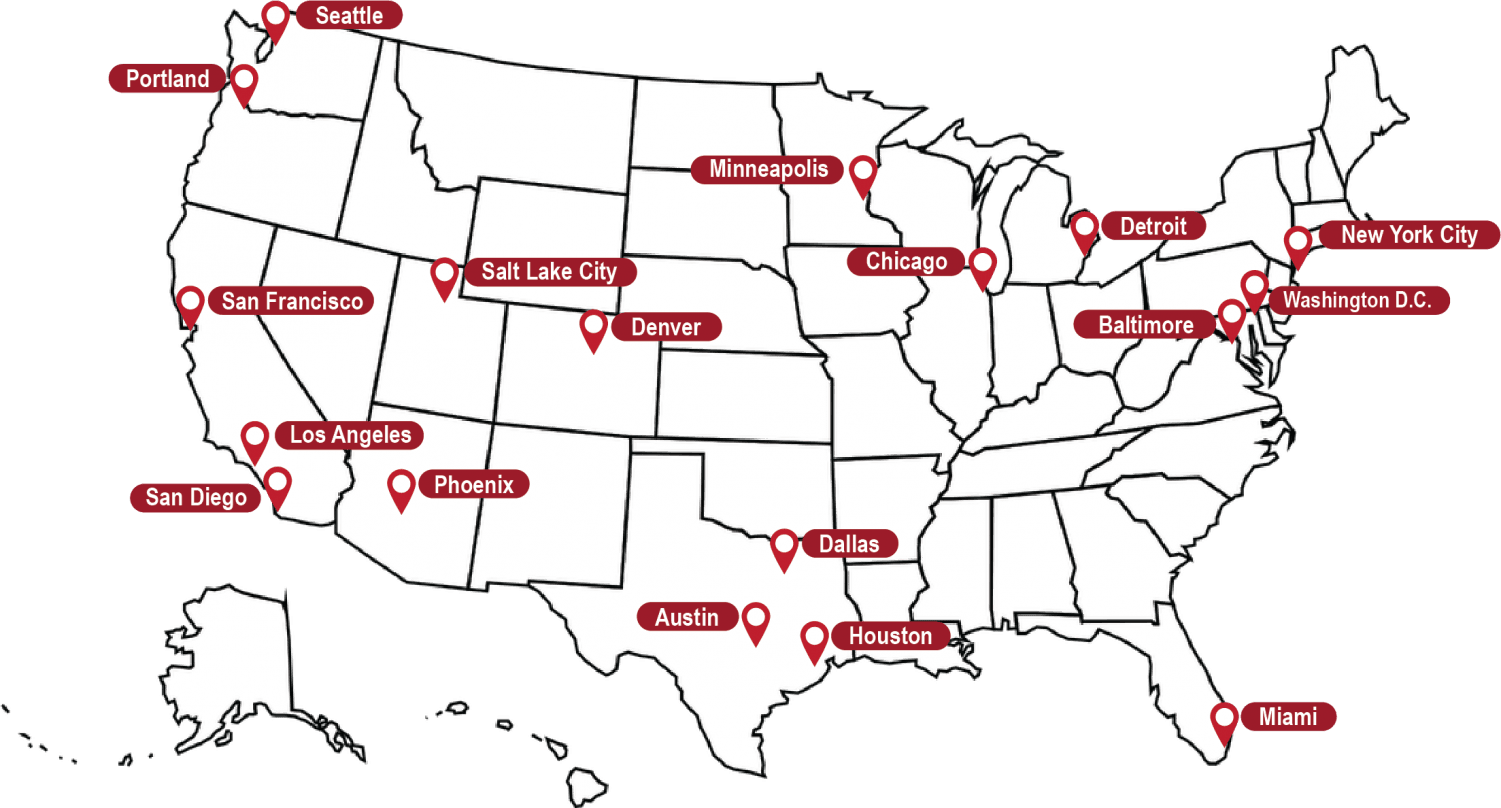 "By cultivating a cultural war like they did in 2016," Tafoya said."By playing up the aspect of fear and illegality in these communities. Also by showing that we are using federal resources to address the problem."
The Trump administration is known to use fear as a tactic to disrupt the lives of immigrants with the threat of deportation as a backbone, according to Craig Mousin, a professor at the DePaul University College of Law. 
"[Former Chief of Staff] John Kelly was very clear that if we deter people that works," Mousin said. "So if we scare people, Mitt Romney talked about self-deporting, getting people afraid. It is a less expensive way to deport people if they leave on their own."  
The sense of fear is not exclusive to immigrants themselves. The tactics can lead to bystanders forming anti-immigrant sentiment, working in favor of the administration's goals, according to Mousin.
"It is not just fear by immigrants," Mousin said. "If you see a SWAT vehicle go down the street, your first reaction might be 'Oh those undocumented are causing that harm to my community.' That way they break apart people who might otherwise support immigrants and citizens. Then it is not just the undocumented, it is all immigrants. If 'Oh they were not here then it would be good old America again.' It feeds into the racism." 
Chicago based community organizations are also facing uncertainty as they prepare for the arrival. They do not know exactly what the agencies are going to do at the city level.
"Beyond a show of force it is unclear what these agents or units have in capacity to carry out routine arrests of individuals who are coming under suspicion for immigration violations," Tsao said.
Laura Mendoza, an immigration officer at the Resurrection Project, discussed the uncertainty regarding what the agents will be able to do in Chicago.
"It is scary because we do not know how they are going to act," she said. "We have seen some of the tactics that regular immigration agents have used. It is a lot of intimidation. We do not know what to expect, but best case scenario they will not actually break down doors, they will not actually use that force and that they will just be there to assist [established ICE personnel]."
The past actions of government agents may be able to guide organizations as to what they should be doing to help the residents of Chicago.
"Something that immigration has been doing a lot in the city of Chicago has just been pulling people over as they are driving," she said. "That is where people have the least amount of rights."
"That is the hard part. There really is not a lot that can be done, but what could be done is that preventative work of helping people understand their rights, helping people understand that there are resources – getting people ready." 
To prepare for agents coming into sanctuary cities, organizations have been reaching out to communities to provide them with any necessary resources.
"About three years ago in 2017, we started the Chicago legal protection fund," said Mendoza. "What we do is we go out and do education and we refer people for free legal representation. We inform people about their rights and about what actually can happen if you are detained by immigration. We are letting them know that they do not have to open the door. That they do not have to answer questions about how long they have been here or their country of origin." 
Along with what Mendoza does at the Resurrection Project, Tsao said the Illinois Coalition for Immigrant and Refugee Rights has been providing education and legal help as well. He said the ICIRR also has a hotline families can use that acts as a tool for surveillance. 
"Families can call to report an incident of immigration enforcement activity," Tsao said. "If we get the call sooner rather than later, we can maybe deploy a rapid response team to, at the very least, monitor the situation.
"After the operation is already completed we can still deploy the team to see what needs the household has, try to identify and refer to resources. That includes emergency care, but also includes attorneys who may be able to assist."  
Mousin brought up how crime against undocumented immigrants was on the rise in Kankakee in the early 2000s. Criminals often targeted undocumented immigrants – who could not hold bank accounts – due to the guarantee of money being in their homes. 
However, Michael Kinkade, Kankakee's police commissioner at the time, spoke to communities and said the city would not cooperate with the federal government. This led to a decrease in crime and people became more involved in the communities. This has parallels to the United States today, according to Mousin.
"These efforts by Congress and by the Trump administration to enforce ICE in the communities fractures our communities," Mousin said. "It is not that this person is undocumented in isolation. They often have citizen children, citizen spouses, they often are permanent residents. So to say you are going after the undocumented, you are going after our communities."