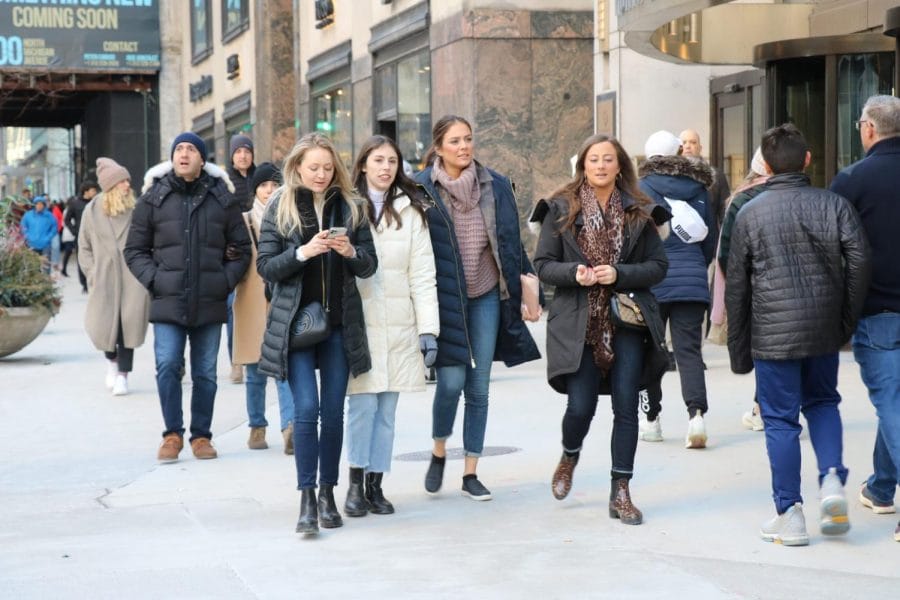 Keira Wingate | The DePaulia
Imagine waking up with soft morning light shining through the blinds, lightly grazing your skin. You go to check the temperature and it is zero degrees. Not only is the golden sunlight deceiving, but it is also incredibly rude. When you go to pick out your outfit after the ultimate natural betrayal, practicality is the most prominent factor.
It is challenging to be fashionable in the winter months; not only do people catch the winter blues, but they have to repeat items, rewear large winter coats that cover their outfits, and make sure their pants cover their ankles.
"Fashion goes out the window in Chicago winters," said DePaul freshman Emily Bacca as she lugged her backpack and large winter jacket through the Student Center. "You can never win. It's either too hot inside or too cold outside."
When picking out a winter outfit, simplicity is key. A loose knit sweater with jeans or a black turtleneck shirt with corduroy pants are not only warm and practical but also incredibly chic. Adding an accessory, like a colorful headband or simple necklace, can add a unique flair  to an outfit that will make it stand apart from the rest. Clothing reserved for summer, like skirts and dresses, can be salvaged with tights and boots, worn on the even the coldest Chicago days. Simplicity is key in the winter, so recycling different combinations of long pants, knit sweaters and boots is a reliable way to ensure a stylish outfit. "As far as accessories, I think that jackets make all the difference," said Grace Archibald, a stylist at Chicago's chain boutique, Akira. "I like showing customers crazy colored and textured jackets. They are bold, but they can change an entire look."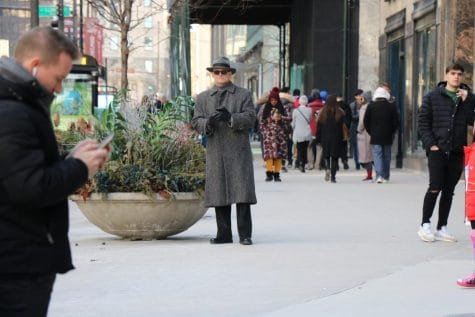 At this point in the winter, time can feel stagnant, like summer is lightyears away. Clothes not only change the way others perceive you, but they also change how you feel about yourself. It is easy to roll out of bed and put on your comfiest items, but despite the physical comfort, it is important to also consider emotional comfort. The right outfit can improve someone's mood and overall feelings about themselves.
"I have noticed that people are not as bold in the winter, probably because the weather is straight up depressing," said Nina Capua, a manager at Christian Louboutin Chicago. "I definitely consider that when styling the people that come into my store. Sometimes all they need is a bit of encouragement to take risks and subsequently feel a bit better about themselves."
The next time you wake up feeling down about the weather, fight it through stylistic choices. Winter can hold us back in many areas, but style does not have to be one of them. The better you look, the better you will feel.