Honors program names Jennifer Conary new director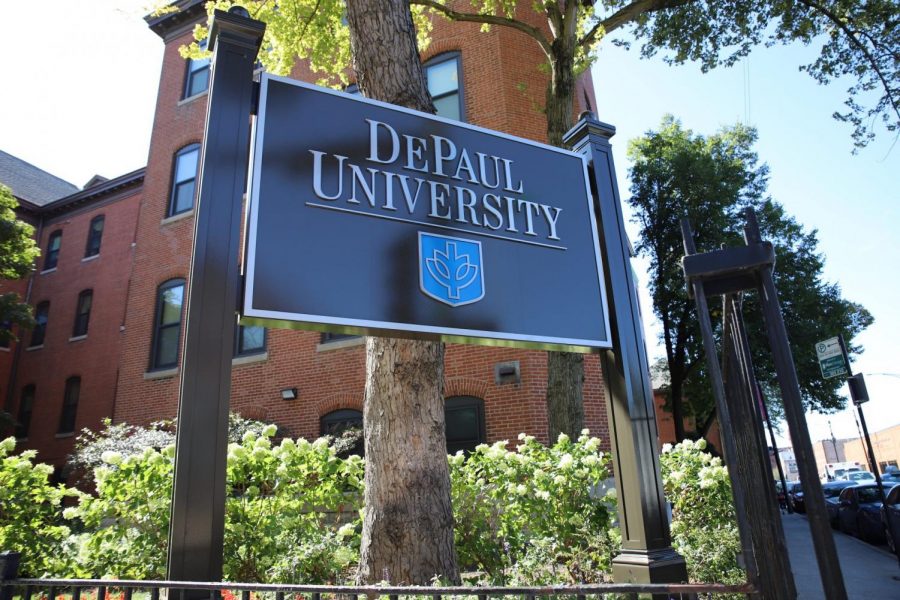 With a warm smile and a charming manner, Jennifer Conary, the new Director of the Honors Program at DePaul is right on time for her next Zoom meeting. 
Originally from Central Valley, California, Conary is a woman of many interests: a musician, avid reader, advocate for Humanities in the Liberal Arts, baker, English professor and podcast lover. She has been a part of the DePaul faculty for over 12 years.
A professor of English literature, Conary says that English wasn't her first choice of profession. In fact, she is a DePaul School of  Music alumna with a concentration in clarinet performance.  
Remembering the time when the piano and clarinet lessons had been a big part of her life, Conary said she dreamed of a career as a musician, but fate had other plans for her.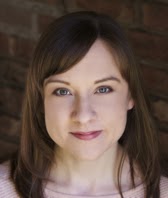 "When I went off the college, I was planning to be an orchestral musician," Conary said. "Music was always my first love, but I always did English alongside which was my minor, so it wasn't a total switch, but certainly it was a shift in my career goals."
After she moved back to California for graduate school, Conaryearned  her Ph.D. at the University of Southern California in 2008, specializing in Victorian Literature and culture, writing on women in literature and researching working class literature. But  eventually, her path led her back to Chicago and DePaul.
"I was lucky, and it happened to be a job at DePaul that it was open the year that I went on the job market," Conary said. "And I feel very, very fortunate to be back. I love DePaul; however, I still do not love the winters, but It's worth it to be here in Chicago which is such a great city."
Curious as a child she had been an eager reader. In love with the 18th century novelists, her childhood passion turns to a successful career where reading is a big part of her work and identity.
"I'm very happy where I'm in my career and having my job as a professor. I'm able to do the things that I love and talk about great literature with my students," Conary said.  
Compassionate and diligent are among the adjectives that Nancy Grossman, the associate director of the DePaul Honors Program uses to describe Conary and their work relationship.
"She has always been very involved in the Honors Program, she's been in the Honors Committee, which is made up of faculty from all eight colleges, and she has been a longtime member. She's also been kind of a go-to person for me," Grossman said. 
At this position for 18 years, Grossman is responsible for ensuring that there is "a faculty to fulfill different roles for the DePaul scholarly community."
Every spring, the honors program puts on a student conference which needs faculty members to moderate breakout sessions for students, and also to help them prepare for the conference. 
There are rehearsal sessions for students to practice presenting their thesis, and Conary is often Grossman's choice for rehearsal coach.
"She's moderated these sessions at the conference for many years and she is always willing to be on the committees," Grossman said. "And Jenny was always someone who I could call out if I needed a member of an assessment committee." 
This is a task that not everyone will agree to because it involves a lot of reading that might not be a part of the one's faculty expertise.
Recipient of the 2018 College of Liberal Arts and Social Sciences Excellence in Teaching Award and the 2018 ​Gerald D. Paesch Academic Advising​ Award, Conary is a person to whom the students can go for advice and be sure to get what they need.
"She is my go-to person," says Amelia Modes, a senior double majoring in English and Media and Cinema Studies. "She is a very caring professor, very intentional and always knows what she wants to do and why she wants to do it." 
Another one of Conary's passions is baking, and Modes remembered her first class with her when she would bring treats for the whole class.
However, with covid-19, Conary admits that she had to stop with baking because of "the lack of exercises."
An advocate of Humanities in the Liberal Arts, Conary said she wants  students to "be responsible citizens — to be able to think critically in a nuanced way about the world, especially at this moment," when the political environment is so polarized.
Thus, the new honors director avoids watching the news; rather than that, she subscribes to major news outlets for national and international perspectives. Addicted to podcasts, she loves listening to political and historical podcasts like NPR's "True Line."
"I think the media has created this partisan environment that is not very healthy for our current society, but I wish people would read in depth because even reading across all this websites, I get so important information verses getting sound bites on the evening news, or God forbid on Twitter from where people observe news in this teeny tiny  fragments," Conary said.
This summer while preparing her online curriculum, Conary created a new summer speaker series of weekly speakers and panels on Zoom where different faculties would present interesting areas of scholarships to navigate the new student. 
"She looked at the new students in a new way," Grossman said. 
For Conary, they were already part of the DePaul community and she wanted to make sure to offer students as many opportunities as possible, thus she started an honors blog site so it can be a constant source of information.
Currently, the honors program has roughly 1,000 students and Conary is very committed to its success.
"I hope what all the students get from their education is the ability to really think and understand how to evaluate information," Conary said. "And how to come up creatively with solutions to the problems that we all are facing."